Caring for an elderly relative can be done even when a family member lives far away. Long-distance caregiving is defined as providing care for an individual while living an hour or more away. A long-distance caregiver can accomplish many important things even from a distance.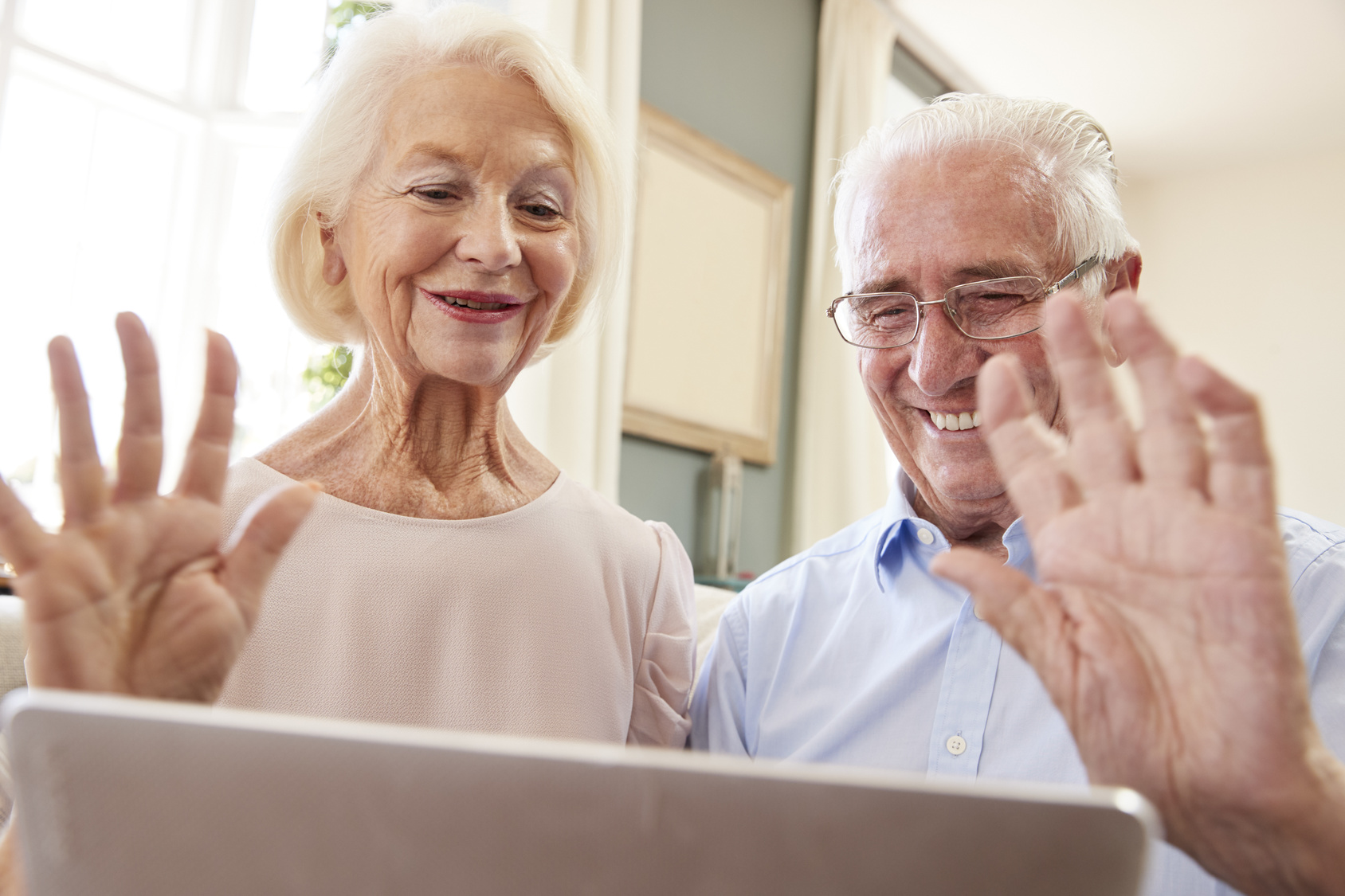 No matter what the level of income, employment status, gender or age, any individual can provide long-distance care. Caregiving responsibilities may include emotional support, help with managing finances, arranging for in-home care, preparing an emergency plan and keeping family members updated.
Step 1: Make an in-person visit
Long-distance caregivers start their role by visiting the care recipient's home. An in-person visit not only relieves the primary caregiver for a brief time, but also allows the long-distance caregiver to see what is needed. A home evaluation may be conducted to ensure the environment is safe for the senior.
While at the care recipient's home, discuss with the primary caregiver all the ways long-distance caregiving can make a positive impact. Research local resources for help. Develop a solid understanding of the senior's health and needs to make informed decisions.
The in-person visit is crucial to starting off the long-distance caregiving process. The senior will be able to help locate necessary paperwork and fill them out. Request access to the senior's financial and medical information so that details may be shared with the long-distance caregiver.
Hold a discussion with the senior about designating a durable power of attorney to make healthcare and financial decisions. Remember, if the senior becomes physically or cognitively unable to make decisions and she does not have a durable power of attorney, the courts will step in.
Step 2: Organize a team
Handling certain responsibilities, like bill paying, can be done remotely. However, long-distance care is most successfully accomplished with a team of caregiving helpmates. Create a list of contacts who are available to help the senior, whether it is to mow the lawn or deliver groceries.
Stay in touch with the senior's medical team. Hold regular conference calls with the elderly individual's doctors, geriatric care manager, social worker and nurses. Understand the loved one's medical condition to better assist with healthcare management and help prevent a crisis.
A long-distance caregiver who has not already hired a geriatric care manager or eldercare coordinator should consider it. As licensed social workers or nurses, geriatric care managers help with the logistics of caregiving. These professionals serve as mediators when decision-making between family members is difficult.
Step 3: Stay connected
Technology makes staying in the loop easier than ever. Regular communication with the senior and the caregiving team is crucial to the success of long-distance caregiving. Group emails can be sent to the team to keep all members updated on the senior's well-being.
Besides group emails, video chats and other social tools, long-distance caregivers may set up video monitors in the senior's home. The senior might also agree to wear a tracking device, especially if she wanders. A caregiver should get permission from the senior or legal proxy to implement technology.
Additional technology advancements that bring peace of mind to long-distance caregivers are electronic pill dispensers that notify caregivers when medicine is taken as well as bed alarms that alert caregivers when the senior steps out of bed and climbs back in.
Give the senior a cell phone and help the individual learn how to use it. Program important numbers for doctors, family members, friends and the long-distance caregiver into the phone. Consider including speed-dial numbers. Be prepared, however, to be inundated with phone calls from the senior.
Step 4: Use local resources
Local resources that help with long-distance caregiving may be found online. Websites, like Eldercare Locator, the National Institute on Aging and the Family Care Navigator, provide ample information about caregiving. Local senior centers might also offer assistance with long-distance caregiving.
Learn how to be a long-distance caregiver from courses offered by local chapters of the American Red Cross. Some nonprofits might also provide training to long-distance caregivers. For help paying for courses, long-distance caregivers may look into Medicare and Medicaid.
Long-distance caregiving is also made easier with the support of trustworthy caregiving professionals. Contact home care agencies in the area in which the senior resides. Professional caregivers work in the senior's home and may be hired briefly, such as in respite care, or for extended durations.
Home care agencies retain teams of trained professional caregivers who are experienced in handling all aspects of senior care. Usually, the caregiving tasks are non-medical. But families may hire licensed nurses to provide skilled medical care if the senior requires medical attention.
When researching home care agencies, long-distance caregivers should look for licensed, bonded and insured companies. Agencies require their caregivers to be background checked prior to hire. Also ensure the professional caregiver can administer first aid and CPR in case of an emergency.
One home care agency families trust is Assisting Hands Home Care. As a reputable elder care provider, we will send a qualified caregiver to your loved one's home to assist with the activities of daily living. Our in-home senior care services are non-medical in nature, while being comprehensive.
Professional caregivers from Assisting Hands Home Care provide compassionate in-home support for activities, such as bathing, toileting, grooming, meal preparation and grocery shopping. If your loved one is reluctant to drive, we provide safe transportation to doctor's offices or the senior center.
Our elder care services are flexible. Some families hire our agency for respite care, which gives primary caregivers much-needed relief. Others turn to us for post-surgical care, 24-hour home care, live-in care or overnight home care. We can tailor a care plan specifically to meet your loved one's individual needs.
Rely on Assisting Hands Home Care when you become a long-distance caregiver. We will be a dependable part of your caregiving team. Our home care agency is dedicated to serving the needs of seniors living in Deerfield, Mundelein, Buffalo Grove, Illinois, and its surrounding communities. Call us at (847) 595-1222 to schedule your free in-home consultation.