Home Health Care in West Allis, WI
Providing Senior Citizens and Adults with Disabilities with Quality In-Home Care
Assisting Hands Home Care provides customized non-medical in-home care services for seniors and adults with disabilities in West Allis, WI
Serving West Allis, WI, and the surrounding communities, Assisting Hands Home Care helps seniors and disabled adults through the various in-home care services we offer. Each of our services will be personalized to fit the client's specific care needs, which guarantees they get the non-medical home health care they need to live at home in a safe and comfortable manner.
We provide the following services:
Elderly Care / Senior Home Care
Non-Medical Home Health Care / Home Care
Help with Activities of Daily Living (ADLs) at Home:

Meal Preparation
Personal Care / Dressing /Bathing
Light Housekeeping
Grocery Shopping
Prescription Pickups / Medication Reminders
Accompany to Medical Appointments

Companion Care
Memory Care at Home / Alzheimer's and Dementia Home Care
Respite Care
Post-Operative Home Care / After Surgery Home Care
Live-In Care / 24-Hour Care
Many people view their home as their sanctuary. They have control over their lives there and feel the greatest sense of comfort in that setting. But seniors may face difficulties trying to lead an independent life at home. This can especially be the case if elderly individuals have an illness, chronic condition, or limited mobility. Nursing homes and assisted living facilities can provide seniors with the care they need but staying at home has become the preferred choice. With help from a home care agency, elderly individuals can get the non-medical home health care they need while maintaining some independence at home.
Full Service Home Care Agency
For Professional In-Home Care Services in West Allis, Wisconsin and the Surrounding Areas, Call Assisting Hands Home Care at (262) 755-1872.
With our in-home care services, Assisting Hands Home Care agency can help seniors in and around West Allis, WI age at home safely. To begin, we will meet with you and your loved ones to develop a thorough care plan that is personalized to meet their care needs. Using that plan, our caregivers will help your loved ones at home.
Every one of the caregivers we employ is required to do additional training and pass a thorough background check prior to employment. These requirements help ensure that only the most qualified professionals assist your elderly loved ones at their homes. Our caregivers will also be companions and treat clients in a compassionate and respectful manner. Furthermore, our home health aides have CPR and First Aid training and know how to respond to emergencies.
Non-Medical Home Health Care Services in West Allis
Each of the care plans we develop for clients is catered to meet their specific care needs. We can include the following services in our home care plans:
Senior Care: Seniors can have a difficult time doing self-care and personal care activities, which can cause them to neglect these important tasks. Our caregivers will help with restroom use, bathing, getting dressed, and other personal care activities.
Care Management: Our caregivers will follow the specific care plan and schedule and manage your loved one's care. We provide medication reminders and transportation and coordinate care with family caregivers.
Companion Care: Our caregivers will do more than just provide care for your loved ones. They will also be a companion to them. We will do their favorite activities and develop a relationship with them.
Light Housekeeping: Maintaining a clean home is important but often a tough task for people who have illnesses or chronic conditions. Our caregiver will do light housekeeping tasks to help your loved one keep a clean and orderly home.
Meal Preparation: Your loved ones may also have difficulties with preparing food for themselves and our caregivers can help by handling meal preparation responsibilities. Taking into account any dietary restrictions, we will prepare and serve daily meals.
Errands and Transportation: If clients do not drive, we can help through the transportation services we offer. Our caregivers can provide rides to medical appointments, to social events, to family gatherings, and to run errands.
Alzheimer's Care and Dementia Care: Seniors who have Alzheimer's or another type of dementia require specialized care at home, and our caregivers can provide that. We can respond to common symptoms of Alzheimer's and dementia and have your loved ones do memory care exercises that can slow down memory loss.
Post-Operative Care: Making the transition home after a hospital stay can be difficult, but our caregivers will make the transition easier. We will help your loved one so that they can avoid setbacks and make a complete recovery.
Respite Care: If seniors have a loved one who provides informal care for them, then we can give them time off through our respite care services. Our caregivers will work at scheduled times to give the family caregiver a break and provide care similar to that provided by the family caregiver.
Overnight Home Care: It can be unsafe to leave elderly loved ones by themselves at night. We can help through our overnight care services. During the evening, a caregiver will arrive and stay throughout the night. If the client needs help or if there's an emergency, our caregiver will be available to respond.
Live-In Caregivers/Around-the-Clock Home Care: If seniors need a caregiver constantly around, then we can help with our live-in and 24-hour home care services. A live-in caregiver lives at the client's home for 3-4 days, sleeps at night, and provides help throughout the day. A caregiver from our 24-hour home care service will work a 12-hour shift and then switch with a different caregiver. This format guarantees that a caregiver is awake and available to help at all hours of the day.
Call Assisting Hands Home Care for a Free In-Home Consultation
We will start our services by conducting a free in-home consultation, where we evaluate the client's care needs. With this information, we create a non-medical home health care plan that is catered to specifically meet their care needs. If your loved one's care needs change, we can alter the plan to accommodate those changes.
If you would like to learn more or schedule a consultation for the in-home care services that Assisting Hands Home Care offers in West Allis, WI, and the surrounding communities, then give us a call at (262) 755-1872.
Do you need in-home care for yourself or a loved one in West Allis, WI?
Call us now at (262) 755-1872

We Provide the Following Home Care Services in West Allis, WI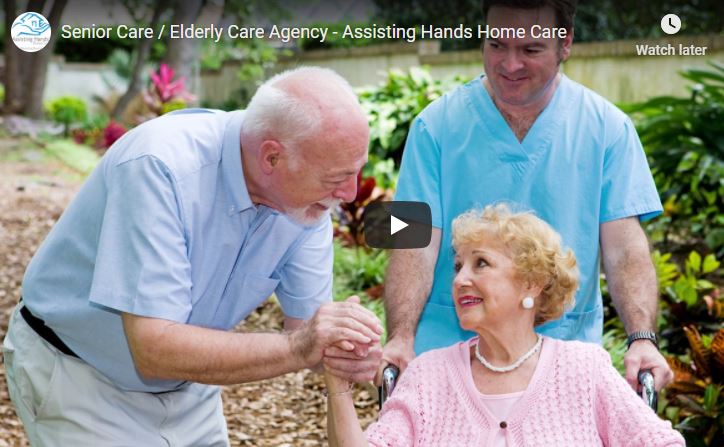 We don't provide just any caregiver but send someone who is engaged, compassionate, and caring. Your loved one's comfort, safety, and wellbeing are our top priorities.
---
West Allis, WI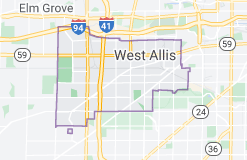 West Allis is a city in Milwaukee County, Wisconsin, United States. A suburb of Milwaukee, it is part of the Milwaukee metropolitan area. The population was 60,411 at the 2010 census.
Steps To Care
When you call Assisting Hands Home Care in West Allis, WI, you can expect the following: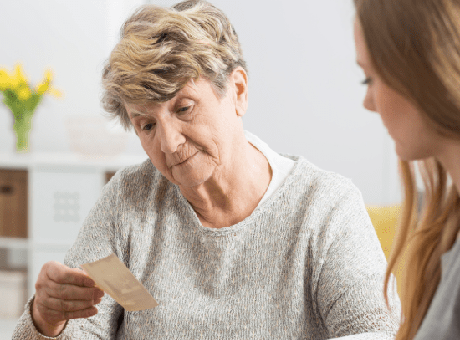 Free Consultation

A member of our staff will meet you and your loved ones in their home to evaluate the care needs of your loved ones.

Comprehensive Care Plan

We will work with you and your loved ones to create a comprehensive care plan that accounts for their unique care needs. The care plan will also include a schedule for our caregiver.

Licensed Caregiver

We will assign a highly qualified and licensed caregiver who we believe will provide the best possible care for your loved ones and connect with them on a personal level.

Flexible Care Plans

Our home care plans are flexible and can be adjusted to accommodate the changing care needs of your loved ones. We can also assign a new caregiver if the current arrangement is not working out.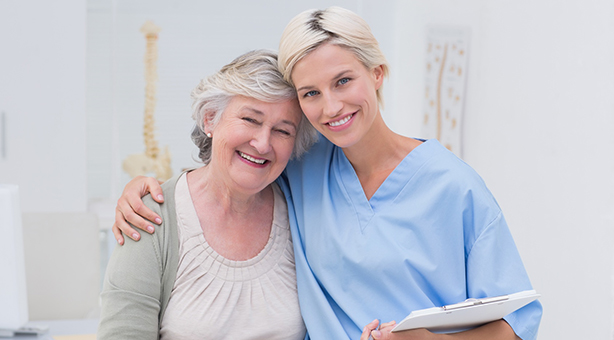 We are insured.
We are licensed.
We are bonded.
We are screened for COVID-19/TB.
We are background checked.
Our Mission Statement
Our mission is to help senior citizens and disabled adults in West Allis, WI maintain their independence and quality of life by providing personalized in-home care and assistance. Our home care services give these individuals the option to receive care at home and maintain their dignity and independence. Our in-home care services are designed to preserve our clients' health and well-being and we take pride in making a positive difference in their lives.
Personal Care Wherever They Call Home
If your loved ones do not live at home, they can still receive personalized care from our caregivers at Assisting Hands Home Care. Our caregivers are ready to visit the following care facilities in West Allis, WI to provide care.
Nursing homes
Retirement Communities/Life Plan Communities
Rehabilitation centers
Assisted living facilities
Hospitals
Independent living facilities
Hear From the Families We Serve
Review by Sharon
Home Care
Rating

Your staff were dependable, trustworthy, and kind hearted…I am an only child and was able to sleep and not worry… Thank you so much for everything you have done!

Review by Karen
Home Care
Rating

Assisting Hands caregivers are trained and professional.
They make a difference because they have
the right personality and the right training.

Review by Sharon
Home Care
Rating

Your staff were dependable, trustworthy, and kind hearted…I am an only child and was able to sleep and not worry… Thank you so much for everything you have done!

Why Choose Us
Assisting Hands Home Care is a top-rated home care agency that provides quality, compassionate care for senior citizens and adults with disabilities. We can quickly match you or your loved ones with a certified and highly trained caregiver within 48 hours of your initial call.
Each of our caregivers is licensed and trained to provide quality home care and they are also insured, bonded, and CPR certified and have passed an extensive background check.
Service Areas
Kenosha, WI, Waukesha, WI, Franklin, WI, West Allis, WI, Lake Geneva, WI
Address
Assisting Hands Home Care – 9130 W Loomis Rd Ste 950, West Allis, WI 53132, United States
Phone
Call: (262) 755-1872