Home Care Services in Wheaton, IL
Providing Senior Citizens and Adults with Disabilities with Quality In-Home Care
Assisting Hands Home Care provides customized non-medical in-home care services for seniors and adults with disabilities in Warrenville, Illinois
Non-Medical Home Healthcare Services
At Assisting Hands Home Care, we help seniors and adults with limitations in Warrenville, Illinois and the surrounding areas in DuPage County live comfortably at home with our home care services.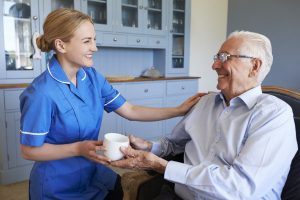 There eventually comes a time when your parents or other elderly members of your family will need some care and assistance in their daily lives.
As more people in the baby boomer generation reach this age, more of them are opting to age in place in their own homes instead of leaving to get care at a retirement home or assisted living community.
While this option gives them more independence, it can be stressful for you to know that there is no one there to help them with daily activities or emergencies. Many seniors need some additional assistance to be able to live in their homes comfortably and safely.
In-Home Care Services in Wheaton, IL
Assisting Hands Home Care can help put your mind at ease by providing non-medical home care services for your loved ones in Wheaton, IL.
When your family members reach the age where they need consistent care, you can make sure that they get the care they need in one of several ways. One way is to have a member of your family act as the caregiver which can save you the trouble of hiring someone. However, family caregivers are usually overworked and highly stressed, and the demands of the job can be detrimental to their own health and well-being. Hiring a caregiver directly is another option, but this also makes you responsible as the caregiver's legal employer which may be difficult for some families to manage.
Working with a home care agency like Assisting Hands Home Care is the most beneficial of these options because you are guaranteed a trained caregiver who is licensed, bonded, and insured.
Our caregivers are chosen not only for their ability to provide quality care, but also for the respect and compassion they show to our clients.
The home health care services that we provide in Wheaton, IL consist of the following:
Personal Assistance: Many senior citizens can no longer handle their personal activities like they used to and may need help dressing, bathing, or getting up out of bed. Our caregivers will help your loved ones with a range of personal activities.
Meal Preparation: Some seniors are malnourished because they either lose their appetite, or the ability to prepare meals for themselves. Our caregivers will prepare meals daily to ensure that they get enough nutrition, and we will follow any dietary restrictions.
Errands and Transportation: Losing the ability to drive takes some freedom away from senior citizens. We help restore that freedom by providing rides and running necessary errands.
Light Housekeeping: If your loved ones have a hard time completing household chores, our caregivers will take care of certain light housekeeping duties such as vacuuming and dusting.
Companionship: You can trust our caregivers to provide quality care for your loved ones and be a good social companion. Our caregivers form a personal connection with our clients through engaging conversation, games, and other activities.
Alzheimer's and Dementia Care: We can provide effective memory care for those suffering from dementia or Alzheimer's which has been shown to improve memory.
Respite Care: If you or another family member is providing care for your loved ones and you need scheduled breaks, we can help with our respite care services.
Post-Operative Care: The recovery process after surgery can be difficult for seniors and a setback can make the recovery process longer and more painful. We will help aid your loved ones in their recovery by making sure they follow their post-surgery instructions.
Contact Us for Your Home Care Needs
If your parents or elderly family members in Wheaton, IL could benefit from our home health care services, give us a call to set up an evaluation.
Our representative will do a thorough safety evaluation of your loved one's home, as well as an assessment of their individual care needs to help create an effective care plan.
We will then work out the care plan with you and your loved ones to ensure that all their care needs are covered. This plan will also include a schedule for our caregivers, and we keep our care plans flexible so they can change along with the changing needs of your loved ones.
Contact Assisting Hands Home Care at (630) 634-9316 to learn more about our in-home care services

We Provide the Following Home Care Services in Wheaton, IL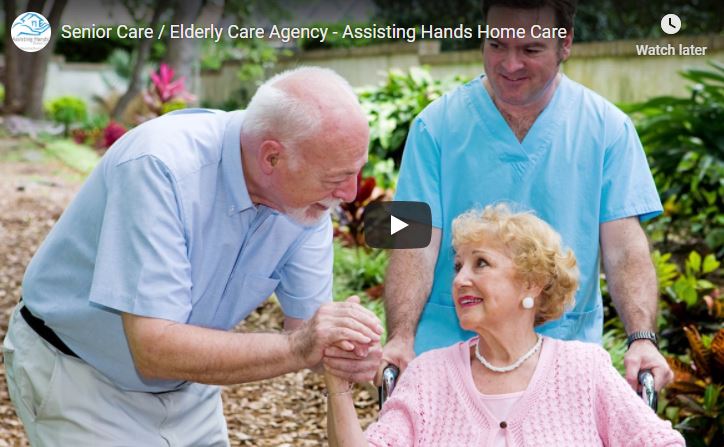 We don't provide just any caregiver but send someone who is engaged, compassionate, and caring. Your loved one's comfort, safety, and wellbeing are our top priorities.
---
Wheaton, IL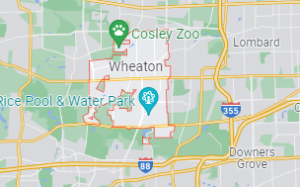 Wheaton is a suburban city with a population of around 53,000 residents and located in Milton and Winfield Townships. Wheaton's blend of big-city comforts and small-town charm attracts residents and visitors alike, making it a wonderful place to live, work, shop, and play. Wheaton is a welcoming city with top-rated schools, a scenic downtown, historic neighborhoods, and a vibrant community.
Steps To Care
When you call Assisting Hands Home Care in Wheaton, IL, you can expect the following: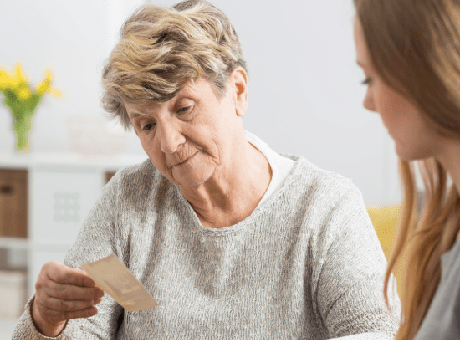 Free Consultation

A member of our staff will meet you and your loved ones in their home to evaluate the care needs of your loved ones.

Comprehensive Care Plan

We will work with you and your loved ones to create a comprehensive care plan that accounts for their unique care needs. The care plan will also include a schedule for our caregiver.

Licensed Caregiver

We will assign a highly qualified and licensed caregiver who we believe will provide the best possible care for your loved ones and connect with them on a personal level.

Flexible Care Plans

Our home care plans are flexible and can be adjusted to accommodate the changing care needs of your loved ones. We can also assign a new caregiver if the current arrangement is not working out.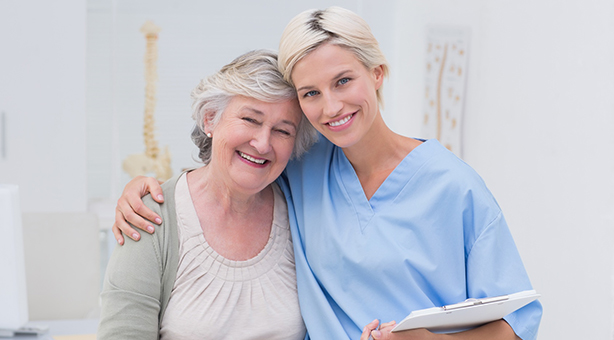 We are insured.
We are licensed.
We are bonded.
We are screened for COVID-19/TB.
We are background checked.
Our Mission Statement
Our mission is to help senior citizens and disabled adults in Wheaton, IL maintain their independence and quality of life by providing personalized in-home care and assistance. Our home care services give these individuals the option to receive care at home and maintain their dignity and independence. Our in-home care services are designed to preserve our clients' health and well-being and we take pride in making a positive difference in their lives.
Personal Care Wherever They Call Home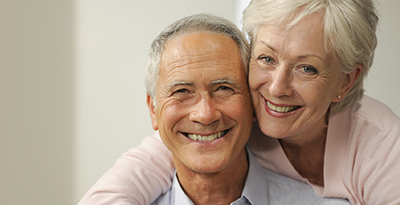 If your loved ones do not live at home, they can still receive personalized care from our caregivers at Assisting Hands Home Care. Our caregivers are ready to visit the following care facilities in Wheaton, IL to provide care.
Nursing homes
Retirement Communities/Life Plan Communities
Rehabilitation centers
Assisted living facilities
Hospitals
Independent living facilities
Hear From the Families We Serve
Review by Sharon
Home Care
Rating

Your staff were dependable, trustworthy, and kind hearted…I am an only child and was able to sleep and not worry… Thank you so much for everything you have done!

Review by Karen
Home Care
Rating

Assisting Hands caregivers are trained and professional.
They make a difference because they have
the right personality and the right training.

Review by Sharon
Home Care
Rating

Your staff were dependable, trustworthy, and kind hearted…I am an only child and was able to sleep and not worry… Thank you so much for everything you have done!

Why Choose Us
Assisting Hands Home Care is a top-rated home care agency that provides quality, compassionate care for senior citizens and adults with disabilities. We can quickly match you or your loved ones with a certified and highly trained caregiver within 48 hours of your initial call.
Each of our caregivers is licensed and trained to provide quality home care and they are also insured, bonded, and CPR certified and have passed an extensive background check.