About Us
Assisting Hands Home Care offers our clients personalized non-medical support services in their homes, assisting the elderly, disabled and others needing assistance to maintain quality of life.
Our services support the individual's choices and preferences in order to maintain their dignity and independence.
We assist clients in a spirit of concern for their welfare, gaining satisfaction and a sense of pride for the value that we add to their lives.
Our goal at Assisting Hands Home Care-Chicago is to provide seniors, and others needing non-medical assistance at home, with the option that most people prefer – to remain independent, safe and comfortable in their own homes.
Our Owners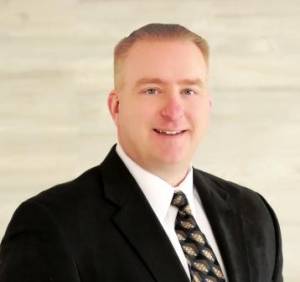 Daniel Ueberfluss is an Information Technology Professional with 20+ years of experience in technical pre-sales, customer relationship management, and business intelligence.
Daniel is experienced with discovering customer expectations and concerns and translating them to value added products and services for clients on a one on one and business wide basis.
Bachelors of Business Administration with a Major in Finance and a Minor in Developmental Psychology from Loyola University of Chicago.
Service Areas
Hinsdale, LaGrange, Downers Grove and the surrounding areas.
What Our Clients Say About Us
Review by

a client

- Hinsdale, IL
Rating

My caregiver is a warm, caring person with a sense of humor. She is a self starter, efficient and industrious.
Review by

Martha Reapsome

- Naperville, IL
Rating

Assisting Hands staff served me for 7 weeks of recovery from a fall. They were knowledgeable and experienced in the help I needed. Their suggestions made life easier for me, They acted as cheer leaders. Even in the worst weather, they arrived. Barbara used her advanced training to coach me in helpful exercises. A helper from eastern Europe background whose name starts with Lit.....was a wise, patient coach in making me confident about taking a shower alone.
Review by

a mother of twins

- Naperville, IL
Rating

I was very happy with the service provided by Shannon. She was very helpful to me and my twin girls that are only 6 weeks old. Shannon was very comfortable handling my young babies and assisted with feedings and diaper changes. Anyone with twins needs Assisting Hands!
Review by

a client

- Geneva, IL
Rating

I really enjoy having my caregiver around. She helps me with everything I need. I don't know what I would do with out her.
Review by

a daughter who lives in Massachusetts and her dad

- Glen Ellyn, IL
Rating

Brian has been great and so have you– thanks for all your help! My dad is moving but we will definitely keep Brian in mind if any other needs come up in the interim! Thanks again for all your assistance!
Review by

a Director of Resident Services

- Glen Ellyn, IL
Rating

The daughter went an extra step and sent me an email about her positive experience with Assisting Hands. She specifically talked about how wonderful Deanna and Brian have been through this experience. I will be sure to refer going forward and appreciate all you've done. I'm impressed that Assisting Hands followed through exactly as you and Richard had Promised.