About Us
Assisting Hands Home Care® grew out of a desire to provide seniors, and others needing non-medical assistance at home, with the option that most people prefer – to remain independent, safe and comfortable in their own homes. Assisting Hands® is a home care franchise company that emphasizes exceptional customer service and highly personalized in-home care to meet the needs of our clients.
Our Owners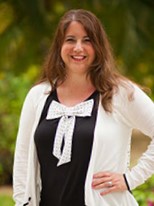 Angela Flintz
Angela has been a Registered Nurse in Illinois for 15+ years. Her background consists of Emergency Department, Intensive Care Unit, Trauma Flight Nurse, Home Health and a Community Based Case Management. Angela is an instructor for the American Heart Association, teaching CPR, Basic Life Support and First Aid certification classes in her community. She is also an Initial Medical Response instructor for the Suburban Law Enforcement Academy of Illinois, teaching police cadets various medical skills, CPR and First Aid. Angela feels her Nursing background will provide her clients an excellent source of knowledge and provide professional assistance in making the life decisions that her clients have to face.
Angela is an active member of the Elgin Senior Provider Network, Board Member of Elgin Township Triad and an Ambassador of the Elgin Chamber of Commerce. Angela is also the recipient of Elgin Fire Department's Citizen's Fire Chief Award for her efforts in resuscitation of a senior man in the community.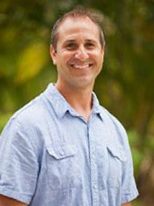 Derek and Angela  are proud parents to 3 young daughters that keep their lives very active and filled with love.
Derek Flintz
Derek has a Bachelor's of Science in Telecommunications Management. He has been a business owner for 10+ years of Flintz's Finishing Touch Up, an automotive paint repair company. He has built his company from the ground up and is very business oriented, making his clients and customers completely satisfied.
Service Areas
Elgin, Barrington, Dundee, Carpentersville, Gilberts, Hampshire, Huntley, Union, South Elgin, Crystal Lake, Cary, Fox River Grove, Algonquin, Lake in the Hills, Hoffman Estates & Surrounding Areas.
What Our Clients Say About Us
Review by

Sarah White

- Elgin, IL
Rating

Good morning! Just want to let you know I LOVE MY JOB! Thank you for the opportunity. All my clients are awesome, its a blessing to get paid for being a helping hand to the sweetest people! This agency is the best!
Review by

Cherie Aschenbrennere

- Elgin, IL
Rating

I am involved with Angela Flintz through Elgin Township TRIAD. Elgin Township TRIAD is an important organization in Elgin, which is the link between law enforcement, Senior Community Resources and Seniors to educate and reduce crimes against senior citizens, as well as developing an open & trusting relationship between seniors citizens, law enforcement and community agencies. In a short time, Angela has taken a leadership role as the Treasurer of this organization. She helped organize a new and updated brochure for Elgin Township TRIAD as well as attended this year's local TRIAD round table conference and the IL State TRIAD conference. She was a presenter at TRIAD's April 2016 Senior Safety Academy demonstrating basic CPR techniques to over 100 seniors. She also was given a Civilian Fire Chief award in February 2016 for her assistance to the Elgin Fire Department in helping a senior TRIAD member in an emergent medical situation which happened at an actual Elgin Township TRIAD meeting. She is an asset to this organization and this community. As a Registered Nurse, she shines as a compassionate and caring person willing to jump in and help where needed. In my position as an Elderly Service Officer at the Elgin Police Department, I make referrals to families who are looking for assistance for family members and she is always on my list.
Review by

Brad S

- Elgin, IL
Rating

A place to trust your loved one with.
Review by

Rick Graffagna

- Elgin, IL
Rating

Angela and her team are awesome. I have referred several clients/families to them and the experience has been great, I highly recommend them.