About Us
Assisting Hands Home Care® grew out of a desire to provide seniors, and others needing non-medical assistance at home, with the option that most people prefer – to remain independent, safe and comfortable in their own homes. Assisting Hands® is a home care franchise company that emphasizes exceptional customer service and highly personalized in-home care to meet the needs of our clients.
The founder of Assisting Hands Home Care® is Dr. Gail Silverstein, who has more than 25 years of experience coordinating and leading health care programs in both the public and private sector. It was Gail's understanding of the health care industry, along with the personal experience of trying to find assistance for her father at home, that led her to realize there was a serious gap in services. Out of this need, Assisting Hands® was launched – to provide a better alternative for the elderly, disabled and others needing a little extra support and assistance to stay home!
Home Care Agency Owner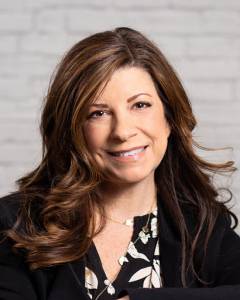 Robin Elario has a passion for helping people.  Her decision to engage an existing Assisting Hands home care provider came out of a desire to make a difference and help people in a way she wished was available for loved ones in years past.
Her commitment to the well-being of her clients is what drives her every day to provide the best quality care possible.  We likely all have had a loved one that gets to a point in their lives where they just can't do everything for themselves but moving to a facility is certainly not the desired outcome.  This is where Robin and her Assisting Hands team will come into play.  Their goal…Happy, Healthy & Safe in the comfort and security of a familiar environment….HOME!
Service Areas
Brookfield, Brown Deer, Butler, Elm Grove, Germantown, Lannon, Menomonee Falls, Mequon, Merton, Milwaukee (Northern & Western), Pewaukee, Sussex, Thiensville, Town of Lisbon, Pewaukee, Waukesha, and Wauwatosa.
What Our Clients Say About Us
Review by

Jennifer Rundell

- Brookfield, WI
Rating

Working with Robin Elario and Assisting Hands has been an absolute delight!! Robin's attention to detail and genuine compassion for each and every client is thoroughly amazing. The services my Mom is receiving through Assisting Hands are definitely top notch! Her caregiver is hardworking, gentle, kind and very respectful. I would HIGHLY recommend Assisting Hands without hesitation! Thank you for all of the little things you're doing that have such a BIG impact on the lives of our loved ones.
Review by

Savage Witch

- Brookfield, WI
Rating

This is the best company I have had work with my mom. Better then those that highly advertise. They may be small but, in my opinion, they are better because they are!! Highly recommen
Review by

Sharon Buth

- Brookfield, WI
Rating

♥️ LOVED loved LOVED working with Assisting Hands ♥️ Rene & her Staff are AWESOME !!!! They say people cross Our Path for a reason 💫 Working with Rene & this group of care givers, my family and I found that fact not only true but a blessing !!! 💫They walked hand in hand with my family helping us help our Mother live Independently in her home during her Golden Years 💥♥️💥 Hands Down they are a dedicated group who will do whatever it takes to get the job done well and EXCEED your EXPECTATIONS ♥️ 💫 EARTH ANGELS should be what this company is called 💫 ♥️ Kudos & a huge shout out to you Rene and your dedicated staff - whether it was taking Mom to the store - a Dr appt or helping out with house cleaning & personal care you were there for her and for Us ! We will never forget you & will certainly share by word of mouth what a great company you are to work with for those people looking for Assisting Hands to help out with their loved one ♥️ May Gods Angels & Blessings Always Surround Rene & Her Caring Staff ♥️ Thank you for putting a Smile on Moms Face and Extra Love In her Life ♥️ Forever Grateful ♥️
Review by

Allen Mundt

- Brookfield, WI
Rating

They did a very good and compassionate job in a touchy and difficult situation. They are very willing to work with family to do whatever it takes. Good at coordinating and communicating all along the way.
Review by

Manjeet Arora

- Brookfield, WI
Rating

Wonderful service for seniors in the area.. Stay at home independently