Call: (872) 713-9707 to schedule a free, in-home assessment.
Assisting Hands Home Care provides after surgery care services for senior citizens and adults who are returning home from surgery in Lansing, IL.  Our caregivers can provide personal care and assistance needed at home after a hospital discharge to help with the recovery.
When a senior citizen or adult is allowed to go back home after a surgery or hospital stay, they are usually not yet in a condition to care for themselves.  Those returning home from surgery need to focus on following their discharge instructions from the doctor and getting enough rest to make a full recovery.  If you overexert yourself after returning home, you could experience a setback that will put you back in the hospital.  This is why home help after surgery is beneficial.
Why Choose Assisting Hands?
Post-operative Care at Home in Lansing, IL
At Assisting Hands Home Care, we provide post-operative care services to help seniors and adults in Lansing, IL as they return home from surgery.  Following post-operative instructions from the doctor is important to ensure a full recovery and our caregivers can provide the care and assistance needed to ensure you can recover without suffering a setback.
Our caregivers will work with your doctor to understand your discharge instructions and create a post-operative care plan to ensure these instructions are followed.  We can help with medication reminders and monitor your condition to help you make a smooth transition home and a full recovery.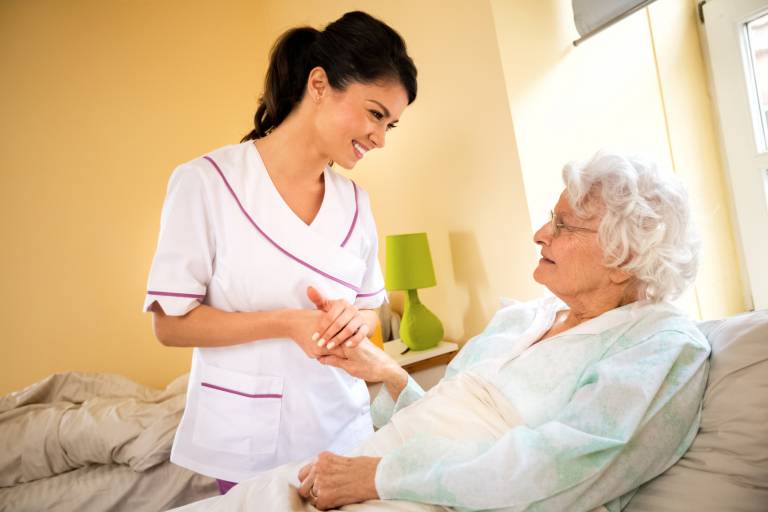 Our Lansing, IL caregivers will understand your limitations as well as what you need to do to recover after your surgery including eating or avoiding certain foods, taking medication, attending physical therapy, and avoiding actions that can cause harm.  You can expect the following from our after-surgery care services:
Help with errands to pick up prescriptions, groceries, and other items
Meal preparation that follows dietary restrictions
Medication reminders
Light housekeeping
Transportation to doctor appointments, physical therapy, and other follow up appointments
Help changing positions in bed
The care plans for your post-surgery care will be created based on your specific needs. Whether you need help with activities of daily living (ADLs) or help around the house, we will ensure your needs are covered so you can focus on making a full recovery.
Call (872) 713-9707 for your free in-home consultation
Home Care Services in Lansing, IL
We don't provide just any caregiver but send someone who is engaged, compassionate, and caring. Your loved one's comfort, safety, and wellbeing are our top priorities.
Call Assisting Hands Home Care for After Surgery Care in Lansing, IL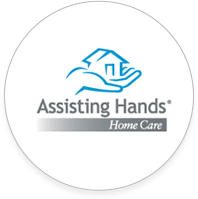 The first couple of days after being discharged from the hospital can be tough as you or your loved ones may still be experiencing pain or side effects from the medication.  Our Lansing, IL caregivers are ready to provide the assistance needed to help with your hospital to home transition and allow you to recuperate.
It's important to ensure a full recovery after being discharged from the hospital. This requires you to rest as much as possible to avoid any extra pain or complications. To assist around the home, a caregiver can provide post-operative care services so you can have complete peace of mind while resting.
Call Assisting Hands Home Care at (872) 713-9707 to learn more or set up a free consultation for our after surgery home care services in the Lansing, IL area.
More Post-Operative Care Services