Call: (815) 281-5276 to schedule a free, in-home assessment.
Assisting Hands Home Care can help senior citizens and adults with disabilities who need care at night in Plainfield, IL with our overnight home care services.  Our overnight caregiver will care for your loved ones in the evenings and the following mornings, remaining awake and present through the night.
Providing care for elderly loved ones is tough for families to do themselves.  Even when they can help provide care throughout the day, ensuring your loved ones are safe during the night can be difficult.  You may not have a relative who can stay with your elderly loved ones at night and even if they do, they also need to sleep sometime.  If an emergency occurs in the middle of the night, there will not be someone there to provide the immediate response needed.  If you do not want to leave your loved ones home alone at night, working with an overnight caregiver can be very beneficial.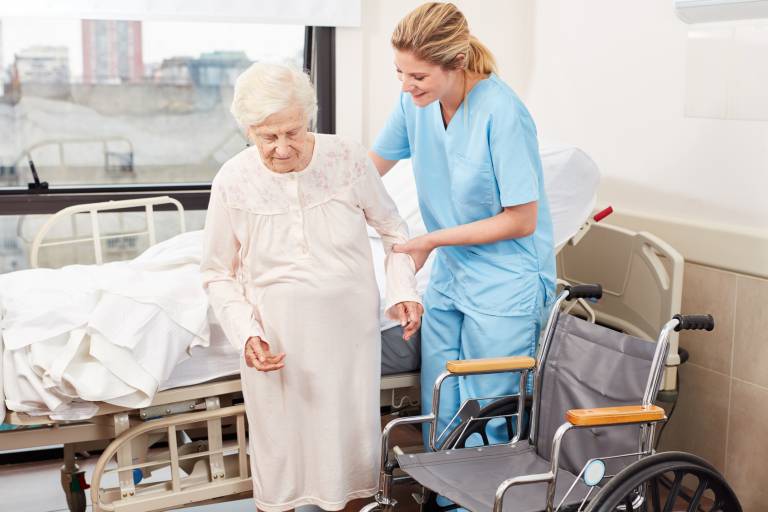 At Assisting Hands Home Care, we provide non-medical overnight care services in Plainfield, IL to help senior citizens who need a caregiver present through the night.  Our overnight caregiver will arrive each evening to provide care and help your loved ones get to bed. We will also stay throughout the night and provide assistance in the morning.  During the night, our Plainfield, IL caregiver will be nearby to provide assistance or respond to emergencies, giving you and your family some much needed peace of mind.
Why Choose Assisting Hands?
Non-Medical Overnight Home Care in Plainfield, IL
Each of our Plainfield, IL caregivers have undergone a thorough background check and training so you can trust they will provide effective care while treating your loved ones with compassion and respect.  Our overnight caregivers are also licensed, bonded, and insured.
Our Plainfield, IL overnight care services start in the evening in which our caregiver will help your loved ones with their evening routines, including getting dressed and into bed.  While your loved ones are asleep, our caregiver can stay in the bedroom or somewhere nearby to check on them and provide assistance for late night bathroom trips.  We will also be able to respond in case of an emergency.
In the morning, we can help your loved ones get out of bed and assist them with their morning routines, including bathing and getting dressed.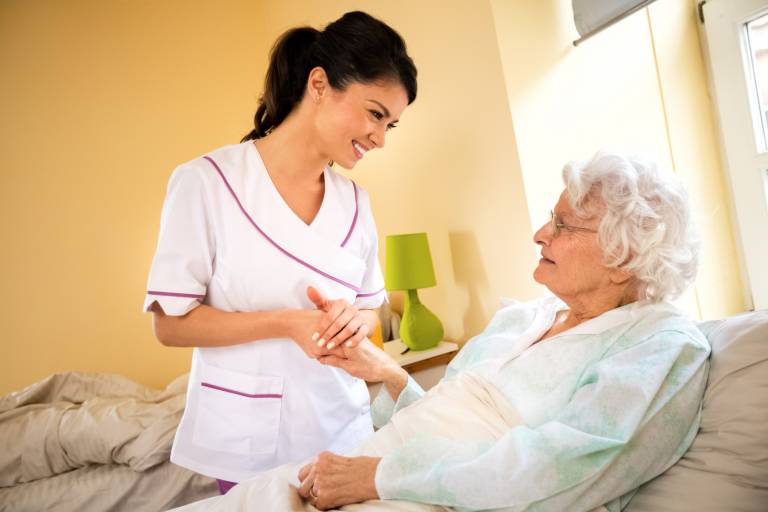 Our Plainfield, IL overnight caregivers provide the following:
Assistance with activities of daily living (ADLs)
Transferring into and out of bed and help changing positions while in bed
Assistance using the restroom at night
Medication reminders
You should consider overnight care for your loved ones in Plainfield, IL if they deal with any of the following:
Impaired vision: If your senior loved ones have impaired vision, moving around the home at night can be dangerous. Our caregivers will guide your loved ones through the home at night.
Falls: Seniors have a higher risk of falling when moving throughout the home at night. We will ensure they move around safely by guiding them and removing any potential tripping hazards.
Dementia home care: If your loved ones are affected by Alzheimer's or dementia, they may wander in the middle of the night. Our caregivers will be there to respond and help them get back to bed.
Post-operative care at home: Sleeping at night can be difficult for those who have just returned home from surgery. We will help your loved ones get into bed and change positions as they sleep.
Call (815) 281-5276  for your free in-home consultation
Home Care Services in Plainfield, IL
We don't provide just any caregiver but send someone who is engaged, compassionate, and caring. Your loved one's comfort, safety, and wellbeing are our top priorities.
Trusted Overnight Caregivers – Plainfield, IL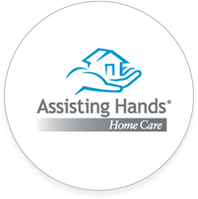 Leaving your senior loved one alone at night is not the best option due to the emergencies that can occur while you're gone. That's why the caregivers of Assisting Hands Home Care in Plainfield, IL are ready to provide overnight care services to keep them safe. With one of our caregivers present, you can have the peace of mind knowing they are safe and comfortable in their own homes.
Contact Assisting Hands Home Care if you have a loved one who could use assistance at night from our overnight caregivers in the Plainfield, IL area.  We will send a representative to evaluate your loved one's care needs so we can form an effective overnight care plan.  Give us a call at (815) 281-5276  for a free in-home consultation.
More Overnight Care Services