Call: (630) 526-6522 to schedule a free, in-home assessment.
Assisting Hands Home Care helps senior citizens in Bensenville, IL who have chosen to age at home with our elder care services.  We will work with you and your loved ones to evaluate their care needs and create a comprehensive home care plan.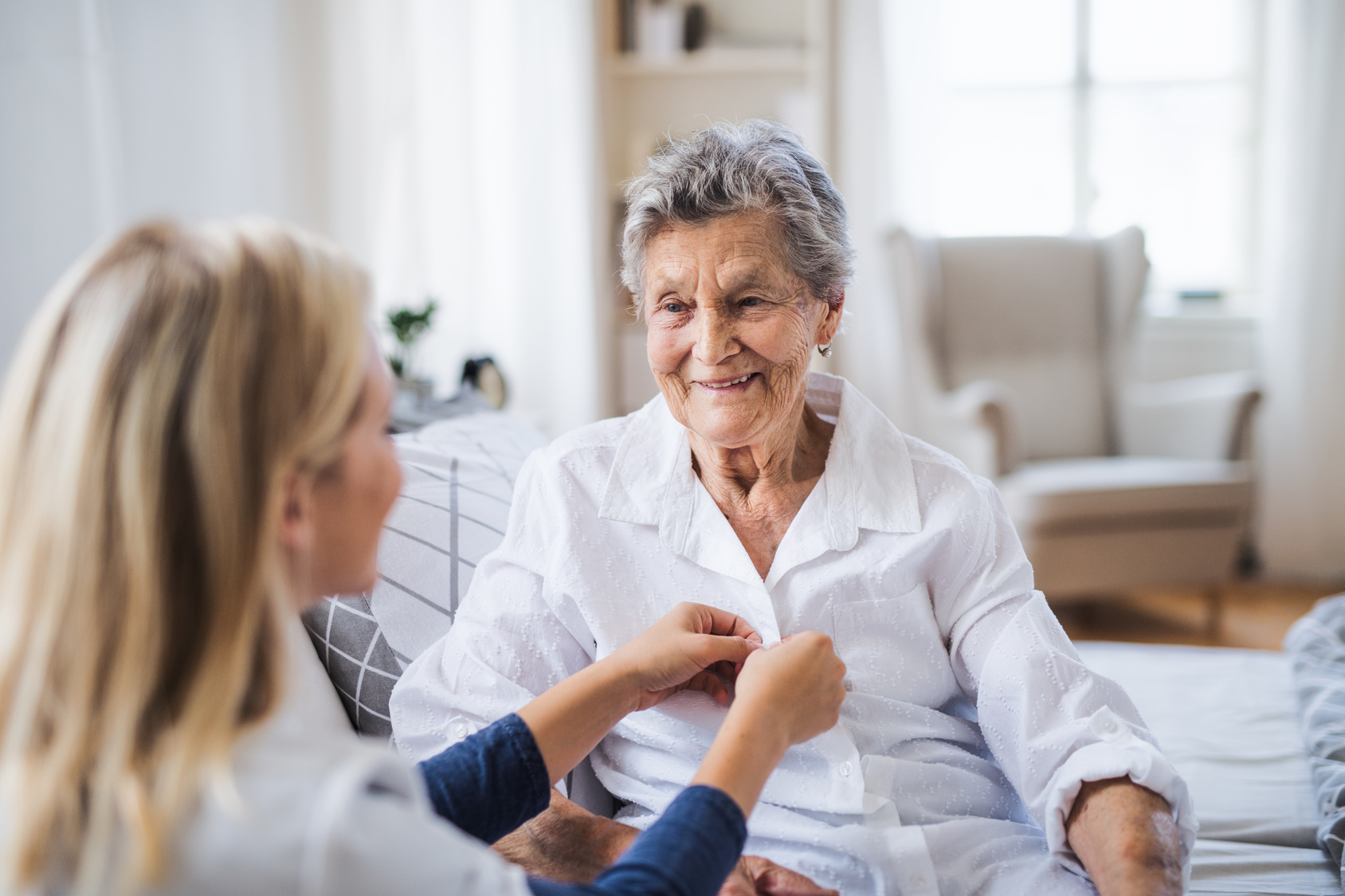 When people reach their golden years and need assistance in their homes, their relatives may step in to provide them with care and assistance.  Family members can help their elderly relatives with household tasks, transportation, and some self-care, but it may become difficult to keep up with their loved one's increasing needs.  If your elderly loved ones require consistent care and assistance in their home, it might be time to work with an elderly care provider.
Why Choose Assisting Hands?
Elderly Home Care Services in Bensenville, IL IL
At Assisting Hands, we know everyone has their own unique care needs. This is exactly why we work with every client and their family to develop a care plan that thoroughly addresses the elderly individual's needs.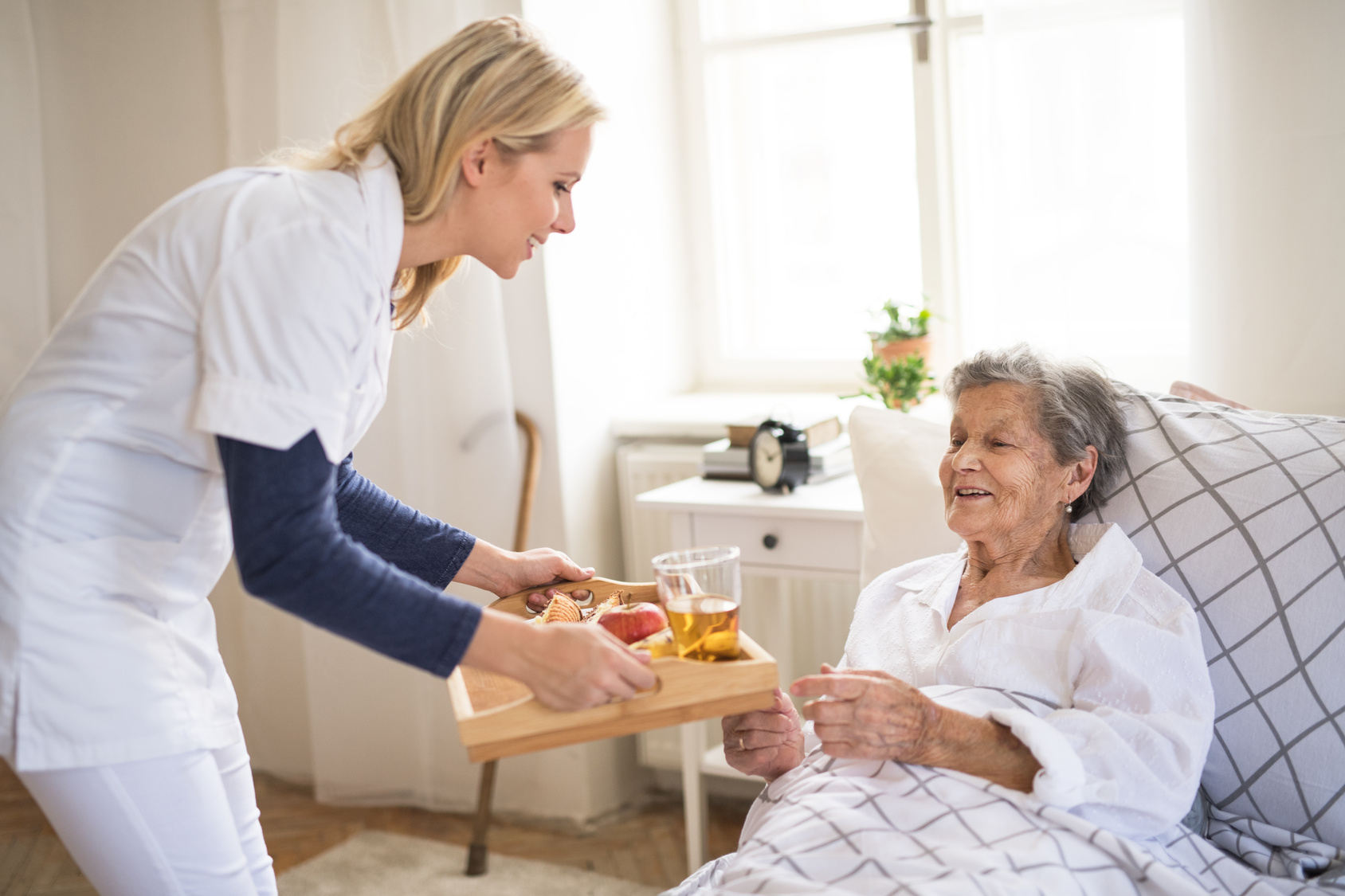 Within our elderly home care services, you can expect the following:
Personal Care: Our caregivers will help seniors with personal care and grooming tasks: restroom use, bathing, dressing, and more.
Alzheimer's Home Care & Dementia Home Care: Our caregivers will provide seniors with Alzheimer's or dementia with specialized care services. We will engage clients in memory care exercises designed to slow down memory loss.
Fall Prevention: Our caregivers will clear tripping hazards from the client's home to prevent seniors from falling, which is a leading cause of injuries.
Meal Preparation: Our caregivers will cook and prepare meals for elderly individuals on a daily basis to ensure they are properly nourished.
Elderly Transportation: Our caregivers will provide seniors with transportation to wherever they need: medical appointments, family gatherings, events, run errands, and more.
Light Housekeeping: Our caregivers will perform light housekeeping, such as vacuuming and laundry, to keep clients' homes clean.
Companion Care: Our caregivers will be companions to your loved ones, engaging them in conversation, fun games and activities.
After Surgery Home Care: Our caregivers will provide post-surgical care to individuals who recently had surgery, helping them recover while avoiding setbacks.
Respite Care: If you have a family member as an informal caregiver for a loved one, they will need breaks to tend to their personal lives. We provide respite care services to provide relief for family caregivers.
Hospice Care at Home: Our caregivers will provide individuals with limited life expectancy or a terminal illness with compassionate hospice care to ensure they're able to live their last days with dignity.
If you have an elderly relative in need of home care services, call Assisting Hands Home Care in Bensenville, IL, at (630) 526-6522. We employ compassionate, skilled caregivers who will provide your loved ones with quality care, treating them with respect and patience. We also update families on the health status of your elderly loved one.
Call (630) 526-6522 for your free in-home consultation
Home Care Services in Bensenville, IL
We don't provide just any caregiver but send someone who is engaged, compassionate, and caring. Your loved one's comfort, safety, and wellbeing are our top priorities.
Complimentary Assessment for Your Elderly Care Needs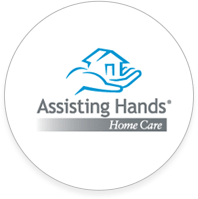 Our caregivers are bonded, insured, and carefully screened to ensure we provide the best elder care services in the Bensenville, IL area.
We will develop a customized care plan that fits your loved one's needs to ensure they receive the best care.
For more information on our outstanding elderly care services in Bensenville, IL, call our Care Coordinators at (630) 526-6522 to make an appointment. We'll work with you to help your loved one live at home as long as possible.