NOW HIRING CNAs, HHAs, and IN-HOME CAREGIVERS
Short on time? Leave your info here and we will contact you shortly: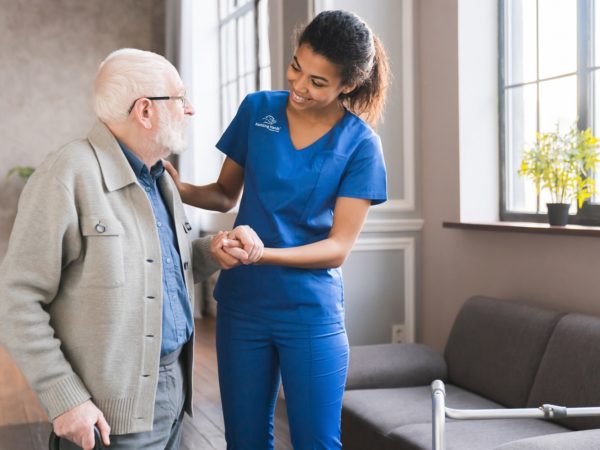 Assisting Hands Home Care is a trusted provider of in-home care services for seniors and adults with disabilities in the Lake County, Illinois area.  The quality of care that we provide would not be possible without our passionate caregivers.  We have a diverse staff of caregivers who are committed to providing quality, compassionate home care to ensure the safety and well-being of our clients.
At Assisting Hands Home Care, we have home care and senior care jobs available, and we are encouraging those who have a passion for caregiving or helping others in the Lake County, IL area to apply.  Our care recipients all live in the local area, and we believe that our home care is more effective when our clients receive care from caregivers who live nearby.
If you are interested in starting a career in caregiving or have prior experience, apply for our caregiving positions.  You can call us at (224) 268-9068 to inquire about a job or fill out the online form above to start the process for an home care job.
Why Should You Apply?
The employment benefits that we offer our caregivers include:
Pay up to $18/h (1 hour visits up to $25)
Weekly Pay – Direct Deposit
Flexible Schedule
Referral Program
Bonus Fill In Program
Holidays Paid Time and a Half
Overtime Opportunities
Sick pay for the caregivers working 30h+/week
Professional Development assistance
Mileage reimbursement
Savings plan
Paid training (If you are not experienced, we can train you!)
Work Life Balance
24/7 Office Support
Our Service Area
Assisting Hands Home Care provides home care services for seniors and adults with limitations in the following locations:
Bannockburn | Buffalo Grove | Deerfield | Deer Park | Echo Lake | Ferndale | Forest Lake | Fort Sheridan | Fox Lake | Gages Lake | Grayslake | Green Oaks | Hainesville | Half Day | Hawthorn Woods | Highland Park | Highwood | Holiday Hills | Indian Creek | Ingleside | Ingleside Shore | Island Lake | Ivanhoe | Johnsburg | Kildeer | Lake Barrington | Lake Forest | Lakemoor | Lake Zurich | Libertyville | Lincolnshire | Lincolnshire Woods | Long Grove | Long Lake | Mettawa | McHenry | Mundelein | Mylith Park | Pistakee Heighlands | Prairie View | Riverwoods | Round Lake | Round Lake Beach | Roundlake Park | Sylvan Lake | Third Lake | Vernon Hills | Volo | Wauconda | Wells Corners | Wildwood | Williams Park
Caregiver Jobs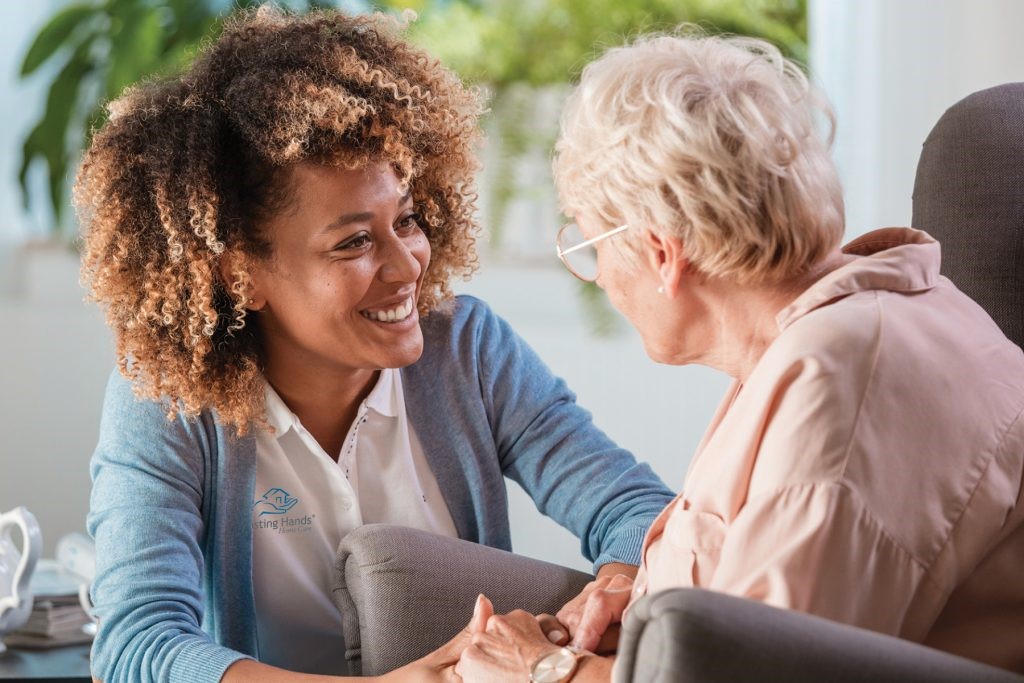 Many people get their first caregiving experience when they provide care for a parent or relative in need.  If you are the first person your loved ones call when a family member needs care, a caregiving job may be for you!
It is important for caregivers to be truly passionate about caring for others and they should also have strong interpersonal skills.  Caregivers must always show compassion and respect to those in their care and have patience when caring for their clients.  We expect our caregivers to also be able to communicate effectively with our clients and their families and provide them with reliable transportation.
Those who are hired for a caregiving job in Lake County, IL must complete a training session before caring for clients.  Once the training is complete, you will start with an entry level caregiver job in our service area.
CNA Jobs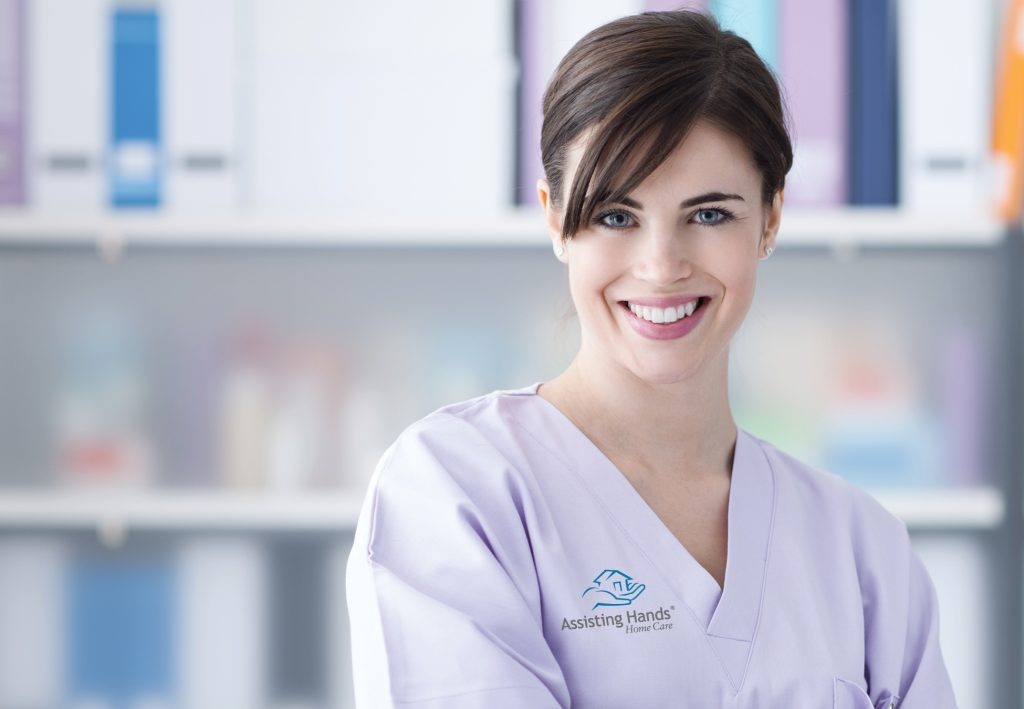 Assisting Hands Home Care is always looking for qualified Certified Nursing Assistants (CNAs).  If you have experience working as a CNA with seniors, including nursing homes, we encourage you to apply for a CNA job with Assisting Hands.  CNAs who work for Assisting Hands work with our clients one on one as opposed to working at a nursing home or assisted living facility where you have several patients in your care at once.  You will also be able to develop a stronger personal relationship with those in your care.
Assisting Hands Home Care offers flexible, full-time and part-time CNA jobs in the Lake County, IL area.  CNAs will provide personal care and assistance for our clients to help with activities of daily living (ADLs) such as bathing, dressing, toileting, transfer assistance, and eating.
HHA Jobs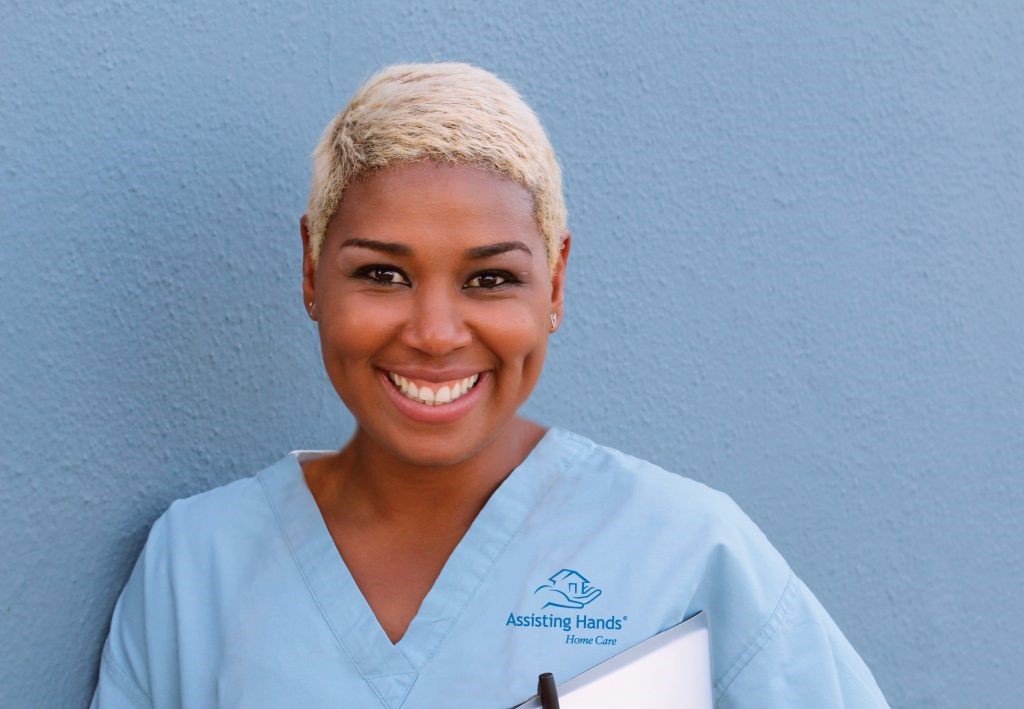 Assisting Hands has positions available for home health aide (HHA) jobs in the Lake County, IL area.  Home health aides provide non-medical in-home care that includes help with activities of daily living (ADLs) including dressing, bathing, toileting, and other personal hygiene activities.  HHA jobs also include helping with other tasks such as meal preparation, light housekeeping, transportation, and help with errands like grocery shopping.
If you are interested in providing home care, apply with Assisting Hands Home Care for a home health aide job in the Lake County, IL area.
Contact Assisting Hands for Caregiving Jobs in Lake County, IL
Assisting Hands Home Care is looking for dedicated individuals to apply for our open home care jobs in Lake County, IL.  Regardless of your experience, apply today!
Call Assisting Hands Home Care at (224) 268-9068 or fill out our online application to start the process.
Testimonials from Our Caregivers
"Your staff were dependable, trustworthy, and kind hearted…I am an only child and was able to sleep and not worry… Thank you so much for everything you have done!"
Sharon
"Assisting Hands caregivers are trained and professional.They make a difference because they have the right personality and the right training."
Karen