Call: (847) 448-0844 to schedule a free, in-home assessment.
During the day, senior citizens who need help in their home might have a family member who acts as a caregiver for them, or they may have a professional caregiver help them out. In many cases, the care might be limited to only the daytime. However, it is worth considering having a caregiver available during the nighttime as well.
Caregiving is a demanding job, so it's nearly impossible for caregivers — be they family or professional — to provide effective care on a constant basis. Even live-in caregivers who are trained to work long hours get fatigued and need rest. Unfortunately, emergencies usually happen at night when no one is available to help. Knowing this, an overnight caregiver would be beneficial. There would be no need to worry as your loved one will have someone who is awake, alert, and available to help them at night.
Assisting Hands Home Care can help in such a situation with the overnight care services that we provide in Inverness, IL.
Why Choose Assisting Hands?
Overnight Caregiver Inverness, IL
Our overnight care services are beneficial for elderly individuals who are affected by the following:
Dementia: Dementia patients tend to wake up during the night in a confused state. They begin to aimlessly wander around, which can be unsafe. When dementia patients wander, they often just need to see their caregiver to be comforted. The caregiver will then help them get back to bed.
Fall Prevention: Seniors may wake up in the middle of the night to use the bathroom, but the risk of injury from a fall is high. Our caregivers will be available to help guide clients to the bathroom to prevent falls or resulting injuries.
Post-Surgery: If an individual has surgery, it can take a long time to make a full recovery. The person is experiencing pain and discomfort and can have difficulties going to sleep because of it. Our caregivers will be around to help them get into bed, get out of bed, and switch sleeping positions.
Vision Loss: Recent statistics state that 1 in every 3 older adults are affected by a vision-related disease. For these seniors, the nighttime is dangerous because it's even more difficult for them to see. Our caregivers will act as your loved one's eyes, guiding them throughout the house, to the bathroom, and back to bed.
Our experienced caregivers can help with the following tasks:
Sleep/nighttime routine: Helping the client bathe and get dressed for bed
Helping the client into and out of bed
Helping the client get to the bathroom
Reminding the client to take necessary medications
Overnight Care Services
Many of our home care aids are certified nursing assistants (CNAs) who live in the Inverness, IL, area. Additionally, our bonded, insured caregivers have exceptional training and the necessary skills to provide exceptional care and assistance. They also must pass a background check before being employed. With continual training, our caregivers stay updated on all the latest in the home care industry.
In addition to providing care, our caregivers will also be companions to your loved ones, as they are respectful, caring, and compassionate. We also have some caregivers who are multilingual. If you have a loved one who could use an overnight caregiver, contact Assisting Hands for our overnight care services in Inverness, IL. Our caregivers are qualified and will provide your loved one with attentive care during the night.
Contact Us
For overnight care services from Assisting Hands Home Care in Inverness, IL, give us a call at (847) 448-0844.
Call (847) 448-0844 for your free in-home consultation
Home Care Services in Inverness, IL
We don't provide just any caregiver but send someone who is engaged, compassionate, and caring. Your loved one's comfort, safety, and wellbeing are our top priorities.
Trusted Overnight Caregivers – Inverness, IL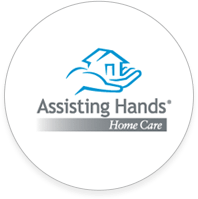 Leaving your senior loved one alone at night is not the best option due to the emergencies that can occur while you're gone. That's why the caregivers of Assisting Hands Home Care in Inverness, IL are ready to provide overnight care services to keep them safe. With one of our caregivers present, you can have the peace of mind knowing they are safe and comfortable in their own homes.
Contact Assisting Hands Home Care if you have a loved one who could use assistance at night from our overnight caregivers in the Inverness, IL area.  We will send a representative to evaluate your loved one's care needs so we can form an effective overnight care plan.  Give us a call at (847) 448-0844 for a free in-home consultation.
More Overnight Care Services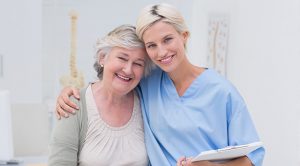 Overnight Care Services in Des Plaines, IL
Overnight Caregivers in Hoffman Estates, IL
Overnight Care in Rolling Meadows, IL
Overnight Caregivers in Palatine, IL
Overnight Home Care in Inverness, IL
Overnight Home Care Services in Elk Grove Village, IL