Call: (847) 448-0844 to schedule a free, in-home assessment.
In the United States, in-home care is more popular now than it has ever been before due to the increasing number of people using in-home care instead of leaving their homes for a nursing home. What's great about in-home caregiving services is that they allow individuals to maintain independence and remain in the comfort of their home. However, some individuals who require care need it on a more consistent basis.
Assisting Hands Home Care can help in such situations through the live-in and 24-hour care services that we provide to those in the Inverness, IL, area.
Why Choose Assisting Hands?
Live-In Caregiver Inverness, IL
When it comes to our 24-hour care services and our live-in care services, the main difference is how much attention clients receive.
Within our live-in services, the caregiver lives in the client's home and works a shift that lasts three to four days. Another caregiver will then come to work their shift before rotating again. This means that the caregiver needs a place to sleep and requires at least five to six uninterrupted hours of sleep every night. When they wake up from their nightly rest, the caregiver will proceed with their caregiving responsibilities.
24-Hour Home Care Inverness, IL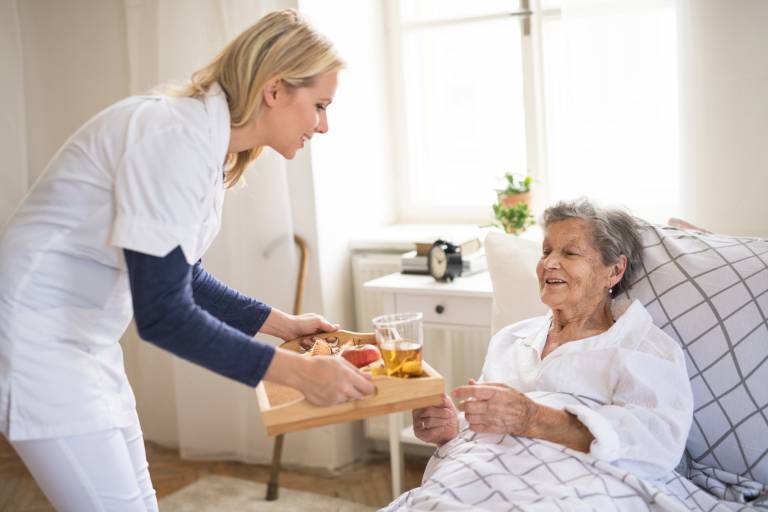 Within our 24-hour care services, a caregiver will be available to help the client throughout the day. A caregiver will come to the client's home and work a 12-hour shift before switching off with another caregiver. This ensures that the caregiver available is awake, alert, and energized to provide any necessary help and care no matter the time of the day. Furthermore, this also means the caregiver doesn't need a place to sleep.
If you or a loved one needs 24/7 care and supervision because of a medical condition, then the 24-hour care services that we offer are a great choice. Our caregivers are unable to provide medical care or assistance but are trained to get emergency personnel to the home immediately.
Regardless if you choose our 24-hour care services or our live-in care services, our caregivers are sure to provide your loved ones with the best home care. Our caregivers are not nurses, nor are they medical professionals, so they are unable to assist with medical tasks like injections or bandage changing.
Our 24-hour and live-in caregivers can help with the following:
Bathing, showering, using the bathroom, grooming, and more
Dressing and changing clothes
Getting in and out of bed
Preparing daily meals
Companionship
Light housekeeping, such as dusting and vacuuming
Medication reminders that specify which medications to take, when to take them, and in what dosage
Transportation inside and outside of the home
Home Care Plan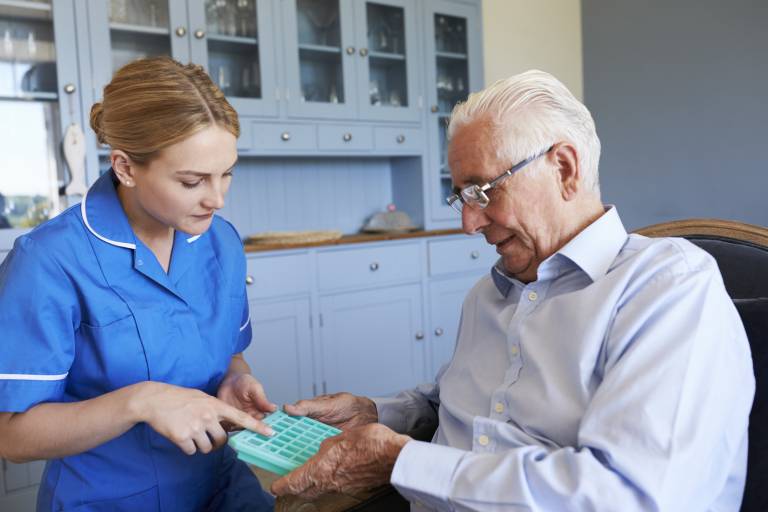 At Assisting Hands Home Care, we want to make sure that clients receive the care they need and deserve. Therefore we meet with the client and their family to determine what care needs must be met. With this information, we can create an effective care plan that covers the client's unique needs.
Our care services are flexible and can be provided on a short-term or long-term basis. Whether you need care for a few days, a couple weeks, or for an extended amount of time, Assisting Hands Home Care can help. We will base the daily rate on what services will be provided.
All of the caregivers employed by Assisting Hands Home Care not only have years of experience but are properly trained in first aid, CPR, and multiple caregiving services. Our caregivers stay updated on the in-home care industry by taking extra classes throughout the year. We even have multilingual caregivers, and this allows us to provide caregivers to those who speak a language other than English.
Who Are Our 24/7 Care Services For?
Throughout our years in the business, we have found that the following individuals benefit from our services the most:
Alzheimer's or dementia patients
Cancer patients
Patients with terminal illness
Contact Us
Give us a call at (847) 448-0844 to learn more or schedule an appointment for the live-in and 24-hour care services that Assisting Hands provides in Inverness, IL.
Call (847) 448-0844 for your free in-home consultation
Home Care Services in Inverness, IL
We don't provide just any caregiver but send someone who is engaged, compassionate, and caring. Your loved one's comfort, safety, and wellbeing are our top priorities.
Trusted In-Home Caregivers – Inverness, IL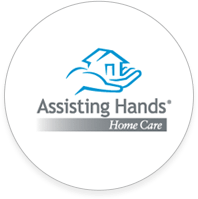 All of our caregivers at Assisting Hands Inverness, IL must pass a background check before employment and complete additional training.  You can expect our caregivers to not only provide quality care, but also treat your loved ones with compassion and respect while establishing a personal relationship with them.  Our caregivers are licensed, bonded, and insured as well for your protection.
Call for a Free Consultation
If you have loved ones in Inverness, IL who could benefit from 24-hour home care or need a live-in caregiver, contact our professionals at Assisting Hands Home Care.  We will set up a free initial consultation to understand the care needs of your loved ones and form an effective care plan.  Give us a call at (847) 448-0844 for more information or to schedule a consultation.
More Live-In Care and 24-Hour Home Care Services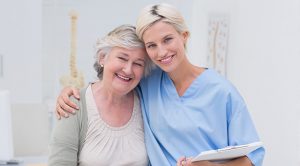 Live-In Care Services in Des Plaines, IL
24-Hour Home Care in Elk Grove Village, IL
Live-In Caregivers in Hoffman Estates, IL
24-Hour Care Services in Rolling Meadows, IL
Live-In Care in Inverness, IL
24-Hour Caregivers in Palatine, IL