Call: (815) 281-5276 to schedule a free, in-home assessment.
Assisting Hands Home Care helps senior citizens in Joliet, Illinoid who have chosen to age at home with our elder care services.  We will work with you and your loved ones to evaluate their care needs and create a comprehensive home care plan.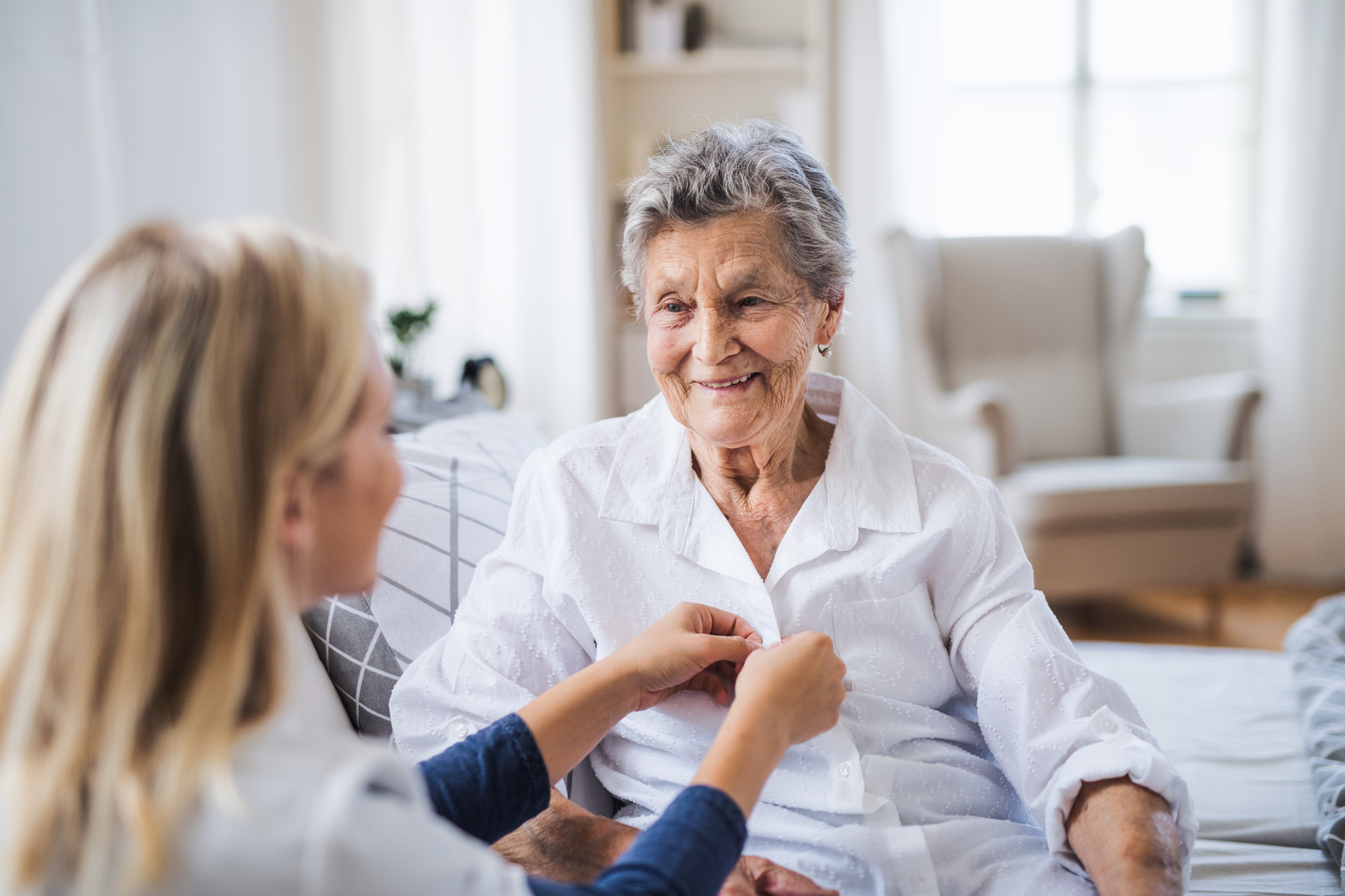 When people reach their golden years and need assistance in their homes, their relatives may step in to provide them with care and assistance.  Family members can help their elderly relatives with household tasks, transportation, and some self-care, but it may become difficult to keep up with their loved one's increasing needs.  If your elderly loved ones require consistent care and assistance in their home, it might be time to work with an elderly care provider.
Why Choose Assisting Hands?
Assisting Hands Home Care offers a complete range of elderly care services to help senior citizens age at home in the Joliet, IL area.
It is common for families to help take care of each other, especially to care for elder relatives that begin to show signs of needing additional assistance with common everyday activities. However, the more care that your loved ones require, the harder it may be to provide without professional help. Caring for your elderly loved one can become a full-time job and that is why Assisting Hands Home Care is here to help.
In-Home Elder Care in Joliet
Assisting Hands Home Care is here for you and your elderly loved one with our home care services in Joliet, IL. We provide a free in-home assessment to help us better understand your loved one's specific living and care needs. From the assessment, we can then plan and assign a caregiver to ensure your loved one is receiving proper and quality care.
Our caregivers at Assisting Hands Home Care are licensed and trained to assist your loved one 24 hours a day as well as respond to emergency situations. All our caregivers pass a background check, and they are bonded and insured so you know your loved one is in trusting, experienced hands while your family is protected from liability.
Our in-home elder care services may include assistance with transportation, medication reminders, meal preparation, and certain specified housekeeping tasks in addition to activities of daily living (ADLs) such as bathing, dressing, and restroom use. Our caregivers will provide companionship, by engaging in conversation and activities, and fall prevention, by removing walkway hazards and helping your loved one move around.
Our elderly home care services typically include the following:
Personal Care: We provide personal care that includes help with activities of daily living (ADLs) including personal hygiene like dressing, bathing, and restroom use as well as eating and medication reminders.
Care Management: Managing every aspect of care for your elderly loved ones can be difficult. We can help coordinate the care for your loved ones and assist with medication reminders and trips to doctor appointments.
Companion Care: Our caregivers view themselves as more than just caregivers for your loved ones, we will also be a social companion for them. Our caregivers will get to know your loved ones through conversation and fun activities.
Fall Prevention: We will make sure that your loved ones are safe as they move around the home by keeping paths clear of trip hazards and walking with them.
Light Housekeeping: We can take care of certain light housekeeping tasks to clean and maintain the home including dusting, vacuuming, and emptying the trash.
Meal Preparation: If your loved ones can no longer cook, we will prepare their meals for them and ensure that we follow their dietary restrictions.
Transportation and Errands: Our caregivers can provide transportation to make sure your loved ones get to important appointments and events and can take care of necessary errands.
Other unique care services that may be included in your customized service plan are:
Alzheimer's and Dementia Care: Our caregivers are specially trained to provide memory home care for seniors affected by Alzheimer's and other forms of dementia. This includes memory exercises for mental stimulation.
Post-Surgical Care: We can help your loved one readjust to living at home post-surgery by monitoring their condition and providing medication reminders.
Respite Care: We are here to help your family and provide piece of mind. Our respite care service helps relieve family caregivers so they can have some time off.
Overnight Care: This service is for seniors who need monitoring at night. Our caregiver will arrive in the evening and remain awake and alert while your loved one is asleep.
Live-In Care / 24-Hour Home Care: For both our live-in and 24-hour home care services, we provide a caregiver to be in the home for 24-hours. However, the main difference between the two services is that the 24-hour home care service does not require the caregiver to have time and space in the home for sleeping.
Call Assisting Hands Home Care for a Free In-Home Assessment
Assisting Hands Home Care is here for you and your loved one in need of elderly home care. If you have an elderly loved one in the Joliet, IL area, call Assisting Hands Home Care and we will schedule a free in-home assessment.
For more information and to schedule a free consultation, call (815) 281-5276.
Call (815) 281-5276 for your free in-home consultation
Home Care Services in Joliet, IL
We don't provide just any caregiver but send someone who is engaged, compassionate, and caring. Your loved one's comfort, safety, and wellbeing are our top priorities.
Complimentary Assessment for Your Elderly Care Needs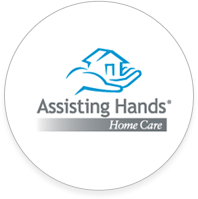 Our caregivers are bonded, insured, and carefully screened to ensure we provide the best elder care services in the Joliet, IL area.
We will develop a customized care plan that fits your loved one's needs to ensure they receive the best care.
For more information on our outstanding elderly care services in Joliet, IL, call our Care Coordinators at (815) 281-5276 to make an appointment. We'll work with you to help your loved one live at home as long as possible.