Call: (847) 448-0844 to schedule a free, in-home assessment.
Assisting Hands Home Care can help senior citizens and adults with disabilities who need care at night in Elk Grove Village, IL with our overnight home care services.  Our overnight caregiver will care for your loved ones in the evenings and the following mornings, remaining awake and present through the night.
Providing care for elderly loved ones is tough for families to do themselves.  Even when they can help provide care throughout the day, ensuring your loved ones are safe during the night can be difficult.  You may not have a relative who can stay with your elderly loved ones at night and even if they do, they also need to sleep sometime.  If an emergency occurs in the middle of the night, there will not be someone there to provide the immediate response needed.  If you do not want to leave your loved ones home alone at night, working with an overnight caregiver can be very beneficial.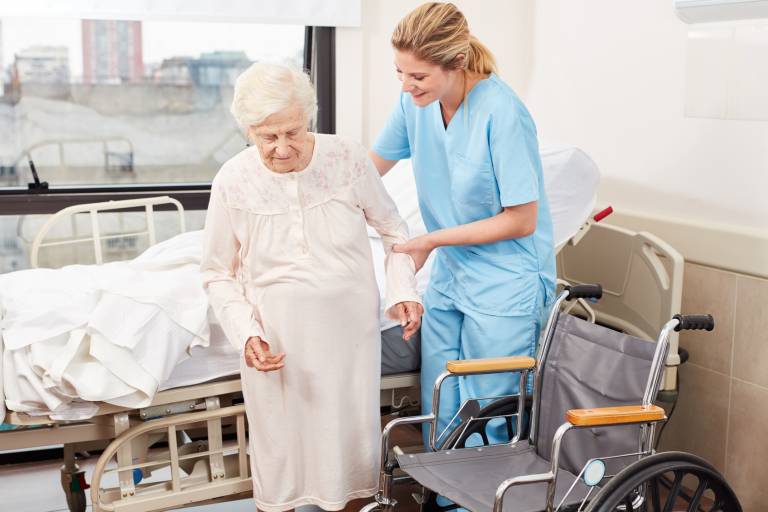 At Assisting Hands Home Care, we provide non-medical overnight care services in Elk Grove Village, IL to help senior citizens who need a caregiver present through the night.  Our overnight caregiver will arrive each evening to provide care and help your loved ones get to bed. We will also stay throughout the night and provide assistance in the morning.  During the night, our Elk Grove Village, IL caregiver will be nearby to provide assistance or respond to emergencies, giving you and your family some much needed peace of mind.
Why Choose Assisting Hands?
It has always been common for individuals to help family members in their times of need. This is true when a family member undergoes a major surgery, reaches old age, or simply requires greater assistance with day-to-day activities.
While many can manage providing this care at certain times during the day, things become increasingly difficult at night. Therefore we provide overnight care services. Through these services, we help individuals in Elk Grove Village, IL, receive the care they need through the night. This is beneficial for both the one receiving the care, as well as their family members.
What are the Benefits of Overnight Care?
It's obvious that individuals with limited mobility can benefit from overnight care. Getting up to use the restroom, and even just the act of getting into and out of the bed, can be dangerous. There are a few others who can benefit from such services as well. Those who we regularly assist are often affected by:
Dementia Patients: Individuals suffering from dementia, and other types of memory loss, tend to wake up confused and disoriented. This can quickly lead to accidents. Waking up to a friendly, helping hand can make a world of difference.
Surgery recovery: Major surgeries can make nights painful and difficult. Our caregivers are specifically trained to help individuals recovering from a surgery get into and out of the bed, change positions throughout the night, and ultimately sleep more easily.
A history of falling: A common example of a senior falling occurs at night when they are trying to use the restroom. Fatigue, lack of light, and other factors can all contribute to a nighttime fall. Our caregivers make these trips much more manageable, and vastly reduce the risk of falling by helping in these and similar cases.
Vision loss: Low-light conditions can be hazardous for those with good vision. For those with poor vision, the risks increase dramatically. Having somebody clear the way of obstacles, and essentially act as a better pair of eyes, can make a significant difference.
Overnight Caregivers Elk Grove Village, IL
Our Assisting Hands Home Care caregivers are trained and certified to provide overnight caregiving services. Whether you need help with getting into or out of the bed, using the restroom, remembering to take medication, or something similar, we are more than happy to assist.
Our caregivers are certified in CPR and first aid and will contact appropriate personnel in the case of an emergency. Many of our caregivers are bilingual, as well. No matter your level of need, we will always provide you with compassionate and effective care in Elk Grove Village, IL.
Contact Us
To learn more about our customizable overnight care services, contact our Assisting Hands Home Care representatives in Elk Grove Village at (847) 448-0844.
Call (847) 448-0844 for your free in-home consultation
Home Care Services in Elk Grove Village, IL
We don't provide just any caregiver but send someone who is engaged, compassionate, and caring. Your loved one's comfort, safety, and wellbeing are our top priorities.
Trusted Overnight Caregivers – Elk Grove Village, IL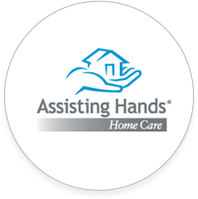 Leaving your senior loved one alone at night is not the best option due to the emergencies that can occur while you're gone. That's why the caregivers of Assisting Hands Home Care in Elk Grove Village, IL are ready to provide overnight care services to keep them safe. With one of our caregivers present, you can have the peace of mind knowing they are safe and comfortable in their own homes.
Contact Assisting Hands Home Care if you have a loved one who could use assistance at night from our overnight caregivers in the Elk Grove Village, IL area.  We will send a representative to evaluate your loved one's care needs so we can form an effective overnight care plan.  Give us a call at (847) 448-0844 for a free in-home consultation.
More Overnight Care Services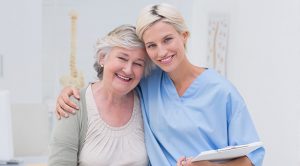 Overnight Care Services in Des Plaines, IL
Overnight Caregivers in Hoffman Estates, IL
Overnight Care in Rolling Meadows, IL
Overnight Caregivers in Palatine, IL
Overnight Home Care in Inverness, IL
Overnight Home Care Services in Schaumburg, IL