Call: (847) 448-0844 to schedule a free, in home assessment.
Recovering from an event such as a surgical procedure, heart attack, stroke, or accident is often a long and painful process. In many cases, we see individuals of all ages underestimate the progression of going from a hospital to a rehabilitation facility to home.
Through Assisting Hands Home Care's post-operative care services in Elk Grove Village, IL, we will assist you through this transition, and make the at-home recovery process as comfortable as possible. We can help on a short-term or long-term basis, and we are happy to work with individuals who reside in a private residence or assisted-care facility.
Why Choose Assisting Hands?
After Surgery Care Elk Grove Village, IL
Regardless of your age, recovering from an event that has sent you to the hospital can be a long and painful process. This is particularly true if it is your first time undergoing such a scenario, and if it significantly inhibits your ability to care for yourself. Not everybody has a wife, husband, son, or daughter who can continually care for them in their time of need. This is where we step in. Our caregivers are highly experienced when it comes to the recovery process and will take active measures to ensure a speedy and comfortable outcome.
Our services are perfect for those who experience one of the following, or similar, events:
A surgical procedure (such as a hip replacement)
A heart attack
A severe accident
A stroke
Our Caregivers
At Assisting Hands Home Care, we are uniquely capable of assisting any individuals in need. We offer the services of both male and female caregivers, many of whom are bilingual. They are all CPR and first-aid certified and adhere to our philosophy of developing personal connections with those they work with. We believe that compassion and patience are instrumental in any recovery effort.
Post-Operative Care Elk Grove Village, IL
Our primary goals through our post-operative care services are to ensure a speedy and pain-free recovery and mitigate the risk of hospital readmission. We do this by working with recovering individuals every step of the way. We understand how lonely, helpless, and frightening it can feel to struggle through a recovery. Through our personalized and compassionate services, we will get you back on your feet.
We can assist you with the following and more:
Maintaining personal hygiene (e.g. bathing, using the restroom, getting dressed, etc.)
Rehabilitation exercises
Medication monitoring
Transportation to and from medical appointments
Meal preparation
Other transportation services
Light housekeeping and laundry services
Call (847) 448-0844 for your free in-home consultation
Home Care Services in Elk Grove Village, IL
We don't provide just any caregiver but send someone who is engaged, compassionate, and caring. Your loved one's comfort, safety, and wellbeing are our top priorities.
Complimentary Assessment for Your Post-Operative Care Needs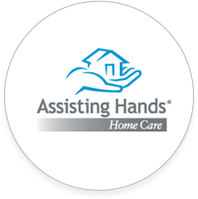 We can also help those who are affected by events without notice. We can place a caregiver in your home within 24 hours as needed. We provide our post-operative care services to individuals in need in the greater Elk Grove Village, IL, area.
Contact Us
To learn more about our post-surgery care services in Elk Grove Village, contact our Assisting Hands Home Care representatives at (847) 448-0844.
More Post-Operative Care Services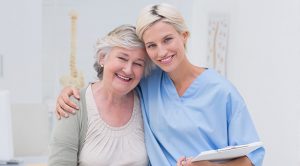 Post-Operative Care Services in Schaumburg, IL
Post-Operative Care Services in Hoffman Estates, IL
Post-Operative Care Services in Rolling Meadows, IL
Post-Operative Care Services in Palatine, IL
Post-Operative Care Services in Inverness, IL
Post-Operative Care Services in Des Plaines, IL