Call: (224) 444-6422 to schedule a free, in-home assessment.
It's one thing to take care of an ailing family member during the day, but it's another thing entirely to cover them at night. In most cases, it is simply impractical due to work, children, personal health, and other factors for family members to be there at night for their elderly loved ones.
To help during nighttime hours, Assisting Hands Home Care offers overnight care services in Niles, IL. Through these home care services, our caregivers will arrive rested, and remain alert throughout the night to aid as needed. In the case of an emergency, we will be ready to respond instantly.
Why Choose Assisting Hands?
Overnight Caregiver in Niles, IL
Seniors make up the primary demographic that benefits from overnight care, but that does not mean they are the only ones. We have found that those who benefit the most include any adults struggling with:
Dementia: Individuals who are affected by dementia and other types of memory loss often wake up disoriented and confused. This can lead to them walking around aimlessly in low-light conditions, and in a fatigued state. To prevent accidents from occurring, our caregivers provide a friendly face to wake up to.
A History of Falling: Getting up to use the restroom can be very risky for individuals with a history of falling. Our overnight care professionals will remain alert to assist in these scenarios.
After Surgery: Fully recovering from a surgery can be a long and painful process. Oftentimes, this is most apparent during the night. Our caregivers remain available to help recovering adults change sleeping positions, get into and out of the bed, and get as much rest as possible.
Vision Loss: Recent studies show that one out of every three adults struggle with vision-related disease. This can lead to dangerous situations at night due to already low-light environments. Our caregivers act as a second set of eyes to assist with nighttime tasks.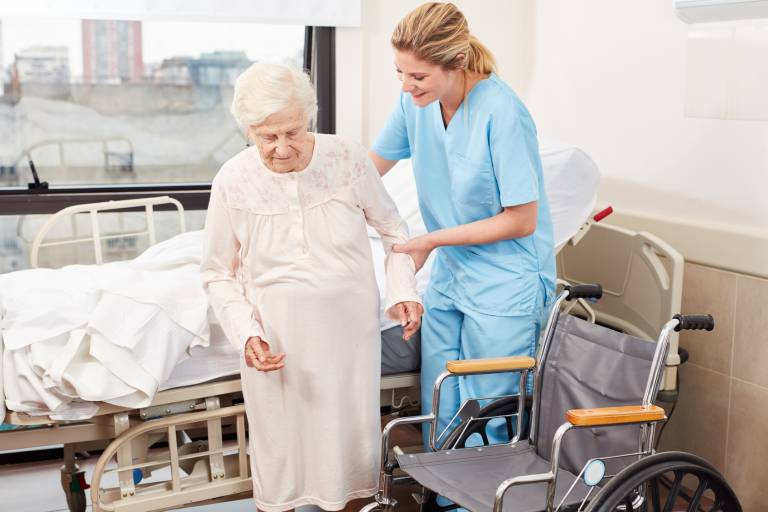 Overnight Care Services
Through our overnight care services, we can assist with all nighttime-related tasks. In addition to everything listed above, this includes:
Getting ready for bed (changing clothes, washing up, etc.)
Taking medication as prescribed
Safely getting into and out of the bed as needed
Getting to, and using, the restroom
At the end of the day, you know what your family member struggles with more than we do. To ensure that your loved one receives the care they need, we will sit down with you to create an effective care plan. Our caregiving services are completely customizable.
We are happy to address any questions or concerns you have and develop an effective action plan. We provide these services in Niles, IL, and the surrounding areas. Our overnight care services can be covered by your loved one's long-term care insurance.
Contact Us
For more information or to schedule a free consultation regarding our overnight care services, contact Assisting Hands Home Care at (224) 444-6422.
Call (224) 444-6422 for your free in-home consultation
Home Care Services in Niles, IL
We don't provide just any caregiver but send someone who is engaged, compassionate, and caring. Your loved one's comfort, safety, and wellbeing are our top priorities.
Trusted Overnight Caregivers – Niles, IL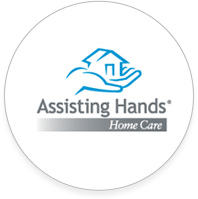 Leaving your senior loved one alone at night is not the best option due to the emergencies that can occur while you're gone. That's why the caregivers of Assisting Hands Home Care in Niles, IL are ready to provide overnight care services to keep them safe. With one of our caregivers present, you can have the peace of mind knowing they are safe and comfortable in their own homes.
Contact Assisting Hands Home Care if you have a loved one who could use assistance at night from our overnight caregivers in the Niles, IL area.  We will send a representative to evaluate your loved one's care needs so we can form an effective overnight care plan.  Give us a call at (224) 444-6422 for a free in-home consultation.
More Overnight Care Services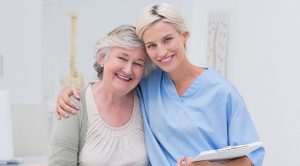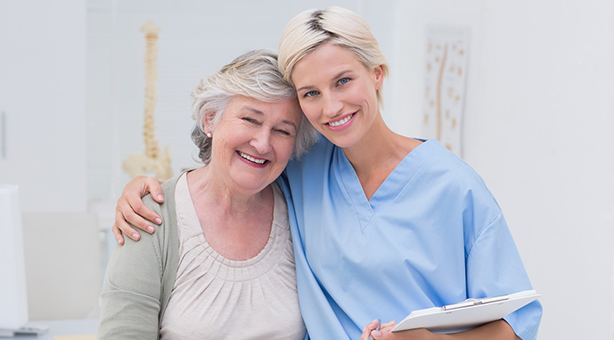 Overnight Care Services in Norridge, IL
Overnight Caregivers in Harwood Heights, IL