Home Health Care in Norridge, IL
Providing Senior Citizens and Adults with Disabilities with Quality In-Home Care
Assisting Hands Home Care provides customized non-medical in-home care services for seniors and adults with disabilities in Norridge, IL
If you or a loved one could benefit from in-home health care services, we encourage you to take advantage of our services here at Assisting Hands Home Care. Our highly trained and compassionate caregivers are ready to assist with day-to-day activities at all hours of the day.From adults recovering from surgeries to senior citizens in need of care, we offer personalized care plans to meet their needs. Our home care services are a viable alternative to nursing homes and assisted living facilities for families in Norridge, IL, and the surrounding areas.
Home Care in Norridge, IL
For compassionate home care services in Norridge, IL and the surrounding areas, contact Assisting Hands Home Care at (224) 444-6422.
Anybody with a physical or mental limitation that prevents them from safely or effectively managing everyday tasks can benefit from home health care services. This includes:
Senior citizens
Adults with chronic conditions
Disabled adults
Individuals recovering from an operation
Hospice patients
New and expecting mothers (particularly when a high-risk pregnancy is involved)
Similarly limited individuals
Home Care Services
Perhaps the greatest benefit that we offer our clients is our flexibility. Thanks to our caregivers' rigorous training, we can help with almost any non-medical healthcare needs (e.g. health care services that do not require nursing/physician certifications). This includes:
Care Management: Our caregivers will oversee the caregiving process to guarantee the needs of your loved one are being met. This includes coordinating a caregiving schedule between family members and our caregivers.
Personal Care and Grooming: We will help your loved one perform daily tasks like using the restroom, getting dressed, bathing, etc.
Meal Preparation: Malnutrition is a serious risk for limited individuals because they cannot easily drive to get groceries, or safely stand for long periods near hot stovetops and ovens. We will eliminate these concerns by preparing meals each day.
General Transportation: We can pick up groceries and medication, or drive your loved one to family events, religious services, doctor's appointments, etc.
Light Housekeeping: The walking, reaching, and bending associated with cleaning can be hard on the body. We take care of vacuuming, mopping, laundry, dusting, etc. so your loved one does not need to.
Memory Care: We offer Alzheimer's and dementia care services to slow down the progression of memory loss and provide caregiving services for your loved one.
Respite Care: Millions of Americans experience depression and general illnesses because they stretch their minds and bodies to the limits balancing care for their loved one with other duties. We offer respite care services to give you a much needed and deserved break.
Post-Operative Care: Our caregivers will oversee the recovery process and limit the risk of hospital readmission.
Overnight Care: The night can be extremely hazardous due to fatigue, low-light conditions, and similar factors. Our caregivers remain attentive through the night to assist as needed.
24-Hour/Live-In Care: We offer 24/7 caregiving services to ensure that a trained and attentive caregiver is available to help around the clock.
Companionship: Compassionate services are in our DNA. Our caregivers will provide home health care services in a friendly, personable manner to meet them.
Before starting our services, we will meet with you and your loved one to inspect the safety of your loved one's home and create a customized care plan. We will then schedule our services around everyone's needs.
Contact Us
For greater affordability, we accept long-term care insurance. We're happy to address any questions you have about our in-home care services and look forward to meeting you soon!
To learn more about our home health care services in Norridge, IL, and the surrounding areas, contact our Assisting Hands Home Care representatives at (224) 444-6422.

We Provide the Following Home Care Services in Norridge, IL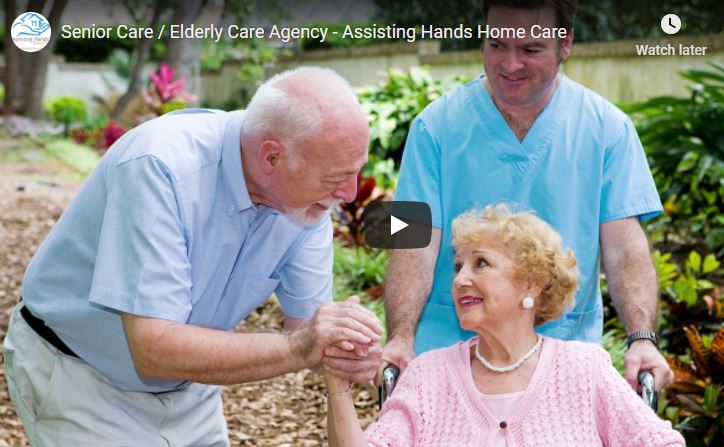 We don't provide just any caregiver but send someone who is engaged, compassionate, and caring. Your loved one's comfort, safety, and wellbeing are our top priorities.
---
Norridge, IL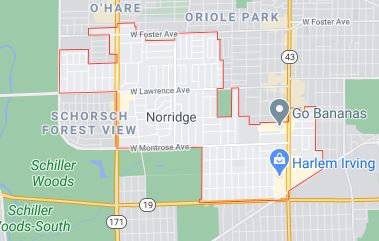 Norridge, IL is a village in Cook County, IL. It and its neighbor, Harwood Heights, form an enclave within Chicago. It's sometimes referred to as the "Island Within a City". It has a diverse culture and has a population of 14,703.
Steps To Care
When you call Assisting Hands Home Care in Norridge, IL, you can expect the following: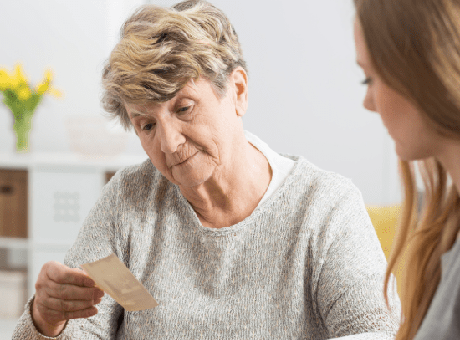 Free Consultation

A member of our staff will meet you and your loved ones in their home to evaluate the care needs of your loved ones.

Comprehensive Care Plan

We will work with you and your loved ones to create a comprehensive care plan that accounts for their unique care needs. The care plan will also include a schedule for our caregiver.

Licensed Caregiver

We will assign a highly qualified and licensed caregiver who we believe will provide the best possible care for your loved ones and connect with them on a personal level.

Flexible Care Plans

Our home care plans are flexible and can be adjusted to accommodate the changing care needs of your loved ones. We can also assign a new caregiver if the current arrangement is not working out.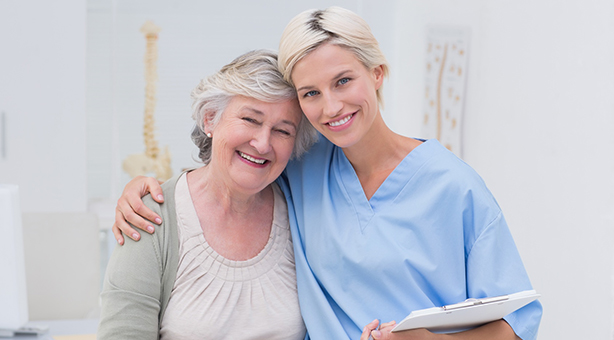 We are insured.
We are licensed.
We are bonded.
We are screened for COVID-19/TB.
We are background-checked.
Our Mission Statement
Our mission is to help senior citizens and disabled adults in Norridge, IL maintain their independence and quality of life by providing personalized in-home care and assistance. Our home care services give these individuals the option to receive care at home and maintain their dignity and independence. Our in-home care services are designed to preserve our clients' health and well-being and we take pride in making a positive difference in their lives.
Personal Care Wherever They Call Home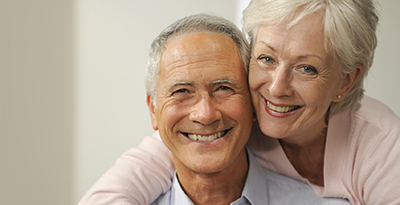 If your loved ones do not live at home, they can still receive personalized care from our caregivers at Assisting Hands Home Care. Our caregivers are ready to visit the following care facilities in Norridge, IL to provide care.
Nursing homes
Retirement Communities/Life Plan Communities
Rehabilitation centers
Assisted living facilities
Hospitals
Independent living facilities
Hear From the Families We Serve
Review by Sharon
Home Care
Rating

Your staff were dependable, trustworthy, and kind hearted…I am an only child and was able to sleep and not worry… Thank you so much for everything you have done!

Review by Karen
Home Care
Rating

Assisting Hands caregivers are trained and professional.
They make a difference because they have
the right personality and the right training.

Review by Sharon
Home Care
Rating

Your staff were dependable, trustworthy, and kind hearted…I am an only child and was able to sleep and not worry… Thank you so much for everything you have done!

Why Choose Us
Assisting Hands Home Care is a top-rated home care agency that provides quality, compassionate care for senior citizens and adults with disabilities. We can quickly match you or your loved ones with a certified and highly trained caregiver within 48 hours of your initial call.
Each of our caregivers is licensed and trained to provide quality home care and they are also insured, bonded, and CPR-certified and have passed an extensive background check.