Call: (224) 444-6422 to schedule a free, in-home assessment.
As adults grow older and their bodies slow down, it becomes increasingly difficult for them to take care of once routine tasks (such as preparing food, bathing, getting dressed, running errands, etc.). This leads to the need for outside assistance from a family member, professional caregiver, or assisted living community.
At Assisting Hands Home Care, we provide senior care services in Niles, IL to help your loved one receive care in the comfort of their own home. This is an ideal situation because they get to maintain their independence and continue to live in familiar surroundings.
Why Choose Assisting Hands?
Senior Care Niles, IL
Each individual has different needs that must be addressed. At Assisting Hands Home Care, we have the capability to assist with any non-medical needs. This ranges from simple errands and housekeeping to 24-hour personal care. While we do not offer the services of registered nurses, our caregivers are trained and certified to help with almost everything else. This includes:
Personal assistance with bathing, grooming, using the restroom, etc.
Meal preparation and cleanup
Light housekeeping
General transportation (to the store, family events, doctor's appointments, etc.)
Live-in care and other forms of 24-hour assistance
Companionship
Overall care management
Alzheimer's and dementia care
Fall prevention services
Home care
Personal emergency response systems
Based on the needs of your loved one, we will happily personalize care services to ensure an optimal care experience.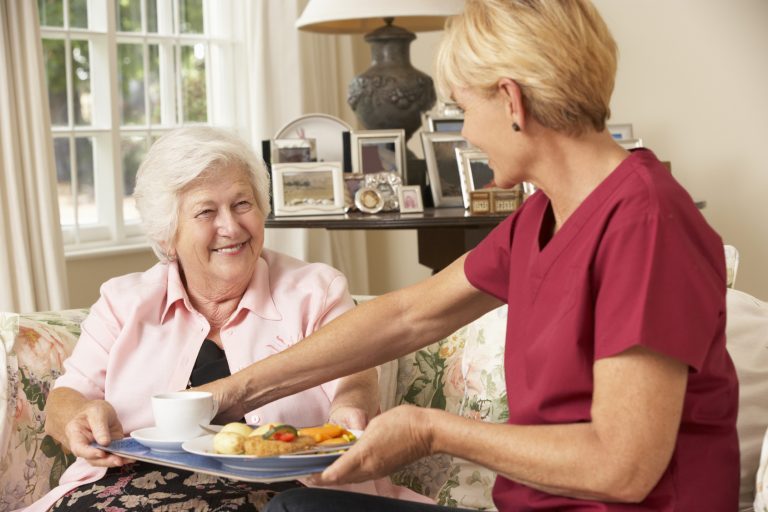 Senior Home Care Services
Once you choose to take advantage of our services, you can expect immediate engagement from our caregivers. In fact, the first thing we do is sit down with family members of the senior in need to establish requirements and expectations. From here, our flexible and customizable in-home care plans can be continually modified to fully address changing needs. Once an initial plan has been established, we will perform a safety evaluation of your loved one's home and begin providing care.
If an emergency ever occurs, our caregivers are ready thanks to their extensive training in CPR and first aid. They will do everything in their power to keep your loved one safe as first responders arrive. All of our caregivers are also bonded and insured to provide in-home senior care services.
Contact Us
If you have an aging family member or parent who could benefit from senior home care services, we encourage you to contact our Assisting Hands Home Care representatives. We offer our caregiving services to those in need in the Niles, IL, area. The cost of these services can be covered by your loved one's long-term care insurance.
For more information, or to request a free consultation with one of our caregivers, contact Assisting Hands Home Care at (224) 444-6422.
Call (224) 444-6422 for your free in-home consultation
Home Care Services in Niles, IL
We don't provide just any caregiver but send someone who is engaged, compassionate, and caring. Your loved one's comfort, safety, and wellbeing are our top priorities.
Complimentary Assessment for Your Senior Home Care Needs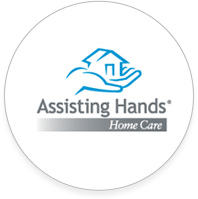 Each of our caregivers are bonded, licensed, trained, and insured for your peace of mind.
They also undergo a detailed background check and are CPR-certified before meeting with clients.
For more information regarding our senior care services for elderly individuals in Niles, IL and the surrounding areas, you can reach us at (224) 444-6422.
More Senior Care Services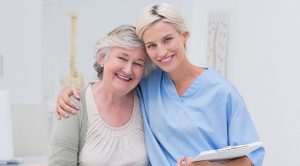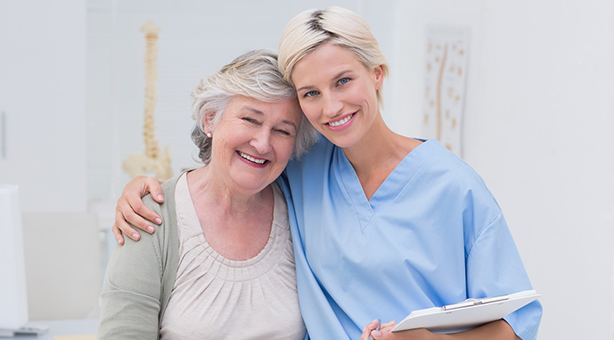 Senior Care Services in Norridge, IL
Senior Home Care in Harwood Heights, IL