Call: (847) 448-0844 to schedule a free, in-home assessment.
There are many different kinds of caregiving services that we offer at Assisting Hands Home Care including live-in care and 24-hour home care in Hoffman Estates, IL. These services go beyond traditional in-home care services because of the increased level of supervision involved.
They are perfect for individuals who may need emergency attention on a moment's notice, as well as for those who simply need consistent supervision and care in order to continue living in their own home. Overall, these home care services are designed to help individuals maintain their independence. We also accept long-term care insurance to help cover these services cost.
24-Hour Home Care Hoffman Estates, IL

For professional 24-hour home care services in Hoffman Estates, IL or the surrounding areas, contact Assisting Hands Home Care at (847) 448-0844.
While live-in care and 24-hour care are similar in nature, there are a few key differences that we would like to point out. The most important of which is the level of attentiveness provided. Through our live-in caregiving services, we provide our clients with a caregiver who will live with them for 3 to 4 days, and then rotate with another caregiver. These services require that the caregiver receives at least 5 to 6 hours of uninterrupted sleep, in a personal space within the home, per night. Once they are awake, they can get ready to provide care as needed once again.
Through our 24-hour home care services, clients receive attentive care 24 hours a day. Our caregivers do not remain in the home. Instead, they rotate every 12 hours on a shift-by-shift basis. This means that you will benefit from attentive care at all hours (even during the night). This is particularly important for those who need assistance in the early hours of the morning with using the restroom, taking important medications, etc. Needless to say, this service is great for those in need of continuous monitoring. While we cannot provide traditional medical care (such as administering shots), we can help with standard tasks, and contact emergency medical personnel if needed.
Why Choose Assisting Hands?
Live-In Care Hoffman Estates, IL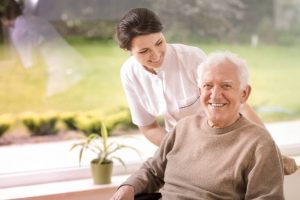 In order to help our senior clients as much as possible, we begin by creating a customized care plan based on their needs. From here, we begin our home care services. When you choose to work with Assisting Hands Home Care, you can benefit from the following services, and more:
Meal preparation
Assistance with taking medications in correct dosages (and at correct times)
Transportation services
Help with changing clothes
Light housekeeping services
Assistance with bathing, grooming, using the restroom, etc.
Help with getting into and out of the bed
Companionship
At Assisting Hands Home Care, we offer the services of highly trained and experienced caregivers who really want what is best for their clients. They are trained in CPR, first aid, and a number of caregiving services. We also have caregivers who are bilingual. We currently offer these services to those in need in the Hoffman Estates, IL, area. We are happy to address any questions or concerns you have and look forward to meeting you soon.
Request Free Consultation
To learn more or to request a free consultation regarding our live-in care and 24-hour care services, contact our representatives at (847) 448-0844.
Call (847) 448-0844 for your free in-home consultation
Home Care Services in Hoffman Estates, IL
We don't provide just any caregiver but send someone who is engaged, compassionate, and caring. Your loved one's comfort, safety, and wellbeing are our top priorities.
Trusted In-Home Caregivers – Hoffman Estates, IL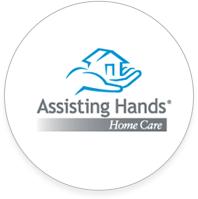 All of our caregivers at Assisting Hands Hoffman Estates, IL must pass a background check before employment and complete additional training.  You can expect our caregivers to not only provide quality care, but also treat your loved ones with compassion and respect while establishing a personal relationship with them.  Our caregivers are licensed, bonded, and insured as well for your protection.
Call for a Free Consultation
If you have loved ones in Hoffman Estates, IL who could benefit from 24-hour home care or need a live-in caregiver, contact our professionals at Assisting Hands Home Care.  We will set up a free initial consultation to understand the care needs of your loved ones and form an effective care plan.  Give us a call at (847) 448-0844 for more information or to schedule a consultation.
More Live-In Care and 24-Hour Home Care Services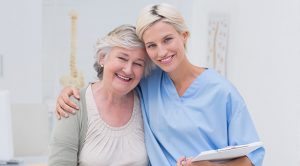 Live-In Care Services in Des Plaines, IL
24-Hour Home Care in Elk Grove Village, IL
Live-In Caregivers in Hoffman Estates, IL
24-Hour Care Services in Rolling Meadows, IL
Live-In Care in Inverness, IL
24-Hour Caregivers in Hoffman Estates, IL