Call: (224) 258-0736 to schedule a free, in-home assessment.
Through our Alzheimer's and dementia care services, Assisting Hands Home Care helps those in need of additional care continue to live safely in their own homes in Hoffman Estates, IL. This is important because of the psychological benefits a familiar environment has for these suffering individuals.
Our memory care services performed at the home of the patient are beneficial for both the person with the memory loss, as well as their family members. We take active measures to slow down degenerative mental diseases and disabilities and provide customizable caregiving services. We also accept long term care insurance to help cover the cost of this care.
Memory Care Hoffman Estates, IL
For professional memory care services in Hoffman Estates, IL and the surrounding areas, contact Assisting Hands Home Care at (224) 258-0736.
To provide the best care and experience possible, we develop a customized plan for each client. We do this by basing our services on the following:
The Client's Background and History: Oftentimes in memory loss situations, short-term memories are the first to go. This can translate to disengagement, and a loss of interest in everyday conversations. By learning the long-term histories and backgrounds of our clients, we develop the ability to discuss topics they are more likely to remember. This keeps affected individuals happier and more stimulated.
Family Members: Each individual is different. This is why we adapt our services based on our clients' personalities, needs, and memory loss progressions. To do this, we work directly with family members to create optimal care plans. You know your loved one better than we do and have a better understanding of what they like and need.
Kind Deliverables: Displaying compassion is critical when providing effective memory care services. We understand the psychological impacts that memory loss can have and combat the common tendency to withdraw socially. Our caregivers are specifically trained to provide positive reinforcement techniques while administering care.
By providing our in-home Alzheimer's and dementia care services in a familiar environment, we give your loved one a sense of normalcy. In many cases, when an individual struggling with memory loss is placed in a senior-living community, they struggle with the unfamiliar environment, noise, and crowds. By remaining in the comfort of home, they will experience less stress, and have a better overall reaction to living assistance (as they will feel more in control).
Why Choose Assisting Hands?
Dementia Care Services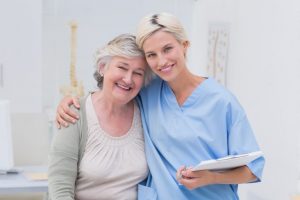 If you suspect that a loved one is struggling with memory loss, it is important to get them the care they need. This is because of the dangerous situations affected individuals can find themselves in when they are not assisted or monitored. Difficulty with bathing, cooking, and taking medication is common, as are the tendencies to wander, become agitated, and simply forget things. Incontinence is another sign of memory loss that can appear down the road.
Through our home care services, we will keep your loved one physically and mentally engaged in order to improve their overall quality of life and slow down the progression of their memory loss. We will also monitor them and help them with their everyday activities.
Get a Free Consultation
To learn more, or to schedule an appointment, contact our Assisting Hands Home Care representatives at (224) 258-0736.
Call (224) 258-0736 for your free in-home consultation
Home Care Services in Hoffman Estates, IL
We don't provide just any caregiver but send someone who is engaged, compassionate, and caring. Your loved one's comfort, safety, and wellbeing are our top priorities.
Alzheimer's And Dementia Care – Complimentary In-Home Consultation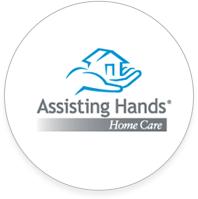 To give them the best chance at a better quality of life, individuals affected by any form of dementia must receive care as soon as possible.
Contact Assisting Hands Home Care for our Alzheimer's and dementia home care services in Hoffman Estates, IL by calling (224) 258-0736. 
We will meet with you and your loved ones in their home for a complimentary assessment to determine their needs and form an appropriate care plan.
Alzheimer's and Dementia Care Services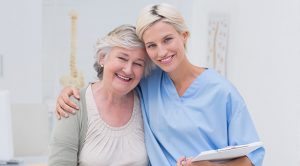 Alzheimer's and Dementia Care Services in Des Plaines, IL
Dementia Care Services in Elk Grove Village, IL
Alzheimer's Home Care Services in Rolling Meadows, IL
In-Home Memory Care Services in Hoffman Estates, IL
Memory Care in Inverness, IL
Memory Care Services in Hoffman Estates, IL