Call: (847) 448-0844 to schedule a free, in-home assessment.
What is Hospice Care at Home
We work with family members to customize our home care plans and we provide this care with the utmost respect and compassion. We understand that situations involving limited life expectancy and terminal illnesses are never easy. To provide you with greater peace of mind, and to ensure effective care, we offer part-time and full-time caregiving services based on the affected individual's needs. Assisting Hands Home Care can accept long term care insurance to help pay for hospice care.
Hospice Home Care Hoffman Estates, IL
Hospice care is the care administered to individuals with limited life expectancies and terminal illnesses. They are customized based on what the patient needs and allow the affected individual to live out their days in as much comfort and dignity as possible.
In most cases, the ability for these individuals to remain at home is a major benefit. The familiar environment, proximity to loved ones, and other factors all contribute to a more positive experience. These services also ease the burden of family members who may not be able to provide effective care around the clock themselves.
Why Choose Assisting Hands?
Our Hospice Caregivers
Our Assisting Hands Home Care caregivers are trained and certified to provide effective and compassionate hospice care services. They do everything in their power to ensure your loved one is as comfortable and pain-free as possible while they receive needed care. Each caregiver is bonded and insured to provide these services. We offer the services of both male and female caregiving professionals to better address your needs and preferences.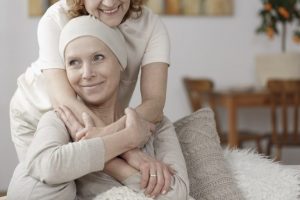 We will first meet with you and the affected individual in their home to develop an appropriate care plan. We can provide home care services to help your loved one with their activities of daily living in a safe and effective manner. Throughout our services, our caregivers will always show compassion and respect, giving your loved one a companion they can trust in these trying times.
Our hospice care services include the following:
Assistance with personal hygiene (such as bathing, restroom usage, getting dressed, etc.)
Light housekeeping services (such as dusting, vacuuming, laundry, etc.)
Medication reminders
Meal preparation
Compassionate one-on-one care
If one of your loved ones has been diagnosed with a terminal illness or has simply reached an age and condition where they require attentive care, we encourage you to reach out to us about our home hospice care services in Hoffman Estates, IL.
Request a Free Consultation
Our Assisting Hands Home Care representatives can be reached at (847) 448-0844 and are happy to set up an appointment.
Call (847) 448-0844 for your free in-home consultation
Home Care Services in Hoffman Estates, IL
We don't provide just any caregiver but send someone who is engaged, compassionate, and caring. Your loved one's comfort, safety, and wellbeing are our top priorities.
Complimentary Assessment for Your Home Care Needs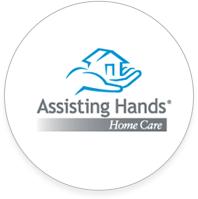 To ensure your loved one's care needs are met, our head care manager will cater the care plan to them, considering their medical history and family needs. If any adjustments need to be made later, we can cover them. For home care services from Assisting Hands Home Care in Hoffman Estates, IL area, give us a call at (847) 448-0844.
We will come to your home for a free initial consultation. Our caregivers are bonded, insured, and carefully screened to ensure we provide the best companion care services in the Hoffman Estates, IL area.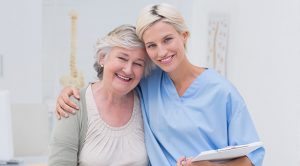 Home Care in Hoffman Estates, IL
At Home Care in Rolling Meadows, IL
Caregiver Services in Elk Grove Village, IL
In-Home Care in Hoffman Estates, IL
In-Home Care Services in Inverness, IL
Home Care Services in Des Plaines, IL