Call: (847) 448-0844 to schedule a free, in-home assessment.
While many family members of loved ones in need can manage to care for them during the day, it is often difficult to extend this care into the night. This opens the door to a number of negative outcomes and is why we offer overnight care services for seniors here at Assisting Hands Home Care in Hoffman Estates, IL.
Through our home care services, we help family caregivers keep an eye on their loved ones in the evenings and mornings. This allows you to remain alert and attentive during the day and provides your loved one with more attentive care at night. We also will accept long term care insurance to help cover the cost.
Overnight Caregiver Hoffman Estates, IL
For overnight home care services in the Hoffman Estates, IL area, contact Assisting Hands Home Care at 847-448-0844.
While elderly individuals make up a large portion of our clientele, there are a number of others who can benefit from our overnight care services, as well. They generally include people affected by the following:
Dementia: Individuals affected by dementia and other forms of memory loss often experience confusion when they wake up. They do not always know where they are, or what time of day it is, and can wander aimlessly. The friendly presence of a caregiver can calm their nerves, and get their day started right.
A Recent Surgery: Anybody who has had a major surgery understands how difficult it can be to get through the night. The recovery is long and painful, and sleeping can seem impossible at times. Our overnight caregivers can assist during these times.
A History of Falling: Falls often occur at night and in the early morning when individuals get up to use the restroom. They can be tired and disoriented, which leads to these incidents. Our caregivers help those in need move around at night and significantly reduce the risk of an accident occurring.
Vision Loss: Recent statistics show that one out of three seniors is affected by a vision-related disease. This opens the door to potential accidents at night when there is low visibility. Our caregivers provide a helping hand to prevent needless incidents from occurring.
Why Choose Assisting Hands?
Overnight Care Services
At Assisting Hands Home Care, our caregiving professionals are highly trained and talented. We have the certification required to provide overnight care and will provide a safe and effective experience. Some of the specific tasks that they can assist with include:
Getting ready for bed (changing clothes and washing up)
Safely getting into and out of the bed as needed
Getting to and from the restroom in the middle of the night (we can assist throughout the duration of this task as needed)
Medication reminders
Overall, it is important to recognize that the night can be a dangerous time for individuals in need of care. Through our overnight home care services in Hoffman Estates, IL, we will provide your loved one with the attentive care they need to ensure all parties receive greater peace of mind.
Contact Us
To learn more, or to schedule an appointment, you can reach our Assisting Hands Home Care representatives at (847) 448-0844.
Call (847) 448-0844 for your free in-home consultation
Home Care Services in Hoffman Estates, IL
We don't provide just any caregiver but send someone who is engaged, compassionate, and caring. Your loved one's comfort, safety, and wellbeing are our top priorities.
Trusted Overnight Caregivers – Hoffman Estates, IL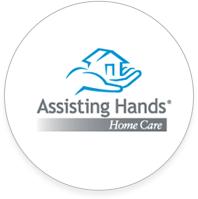 Leaving your senior loved one alone at night is not the best option due to the emergencies that can occur while you're gone. That's why the caregivers of Assisting Hands Home Care in Hoffman Estates, IL are ready to provide overnight care services to keep them safe. With one of our caregivers present, you can have the peace of mind knowing they are safe and comfortable in their own homes.
Contact Assisting Hands Home Care if you have a loved one who could use assistance at night from our overnight caregivers in the Hoffman Estates, IL area.  We will send a representative to evaluate your loved one's care needs so we can form an effective overnight care plan.  Give us a call at (847) 448-0844 for a free in-home consultation.
More Overnight Care Services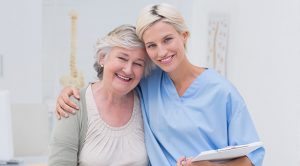 Overnight Care Services in Des Plaines, IL
Overnight Caregivers in Hoffman Estates, IL
Overnight Care in Rolling Meadows, IL
Overnight Caregivers in Hoffman Estates, IL
Overnight Home Care in Inverness, IL
Overnight Home Care Services in Elk Grove Village, IL