Call: (847) 448-0844 to schedule a free, in-home assessment.
Transitioning from a hospital, rehabilitation facility, nursing home, or similar facility back to the home can be difficult. This is why we offer complete post-operative care services to individuals of all ages here at Assisting Hands Home Care.
Our caregivers are trained to make your recovery as quick and stress-free as possible. We customize our home care plans based on your specific needs and will be there for you every step of the way.We regularly assist individuals recovering from strokes, surgical procedures, heart attacks, accidents, and more. We offer short-term and long-term care services to residents of the Hoffman Estates, IL, area and accept long term care insurance.
Post-Operative Care Hoffman Estates, IL
For professional after surgery care services in Hoffman Estates, IL and the surrounding areas, contact Assisting Hands Home Care at (847) 448-0844.
It can seem impossible to adjust to a "normal" life following a major medical event. Even simple tasks like getting dressed and preparing food can be hazardous and impractical. When you utilize our services, we will help you recover quickly and effectively. We do everything in our power to ensure that you remain comfortable and avoid readmission to a healthcare facility.
Among them include:
Maintaining personal hygiene (this includes everything from changing clothes to bathing)
Medication monitoring
Transportation to and from medical appointments
Preparing meals and cleaning dishes
Light housekeeping (including laundry)
General transportation for errands
Why Choose Assisting Hands?
Post-Operative Care Services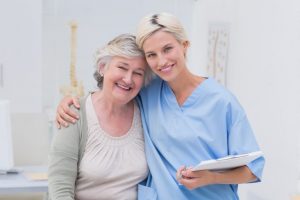 One of our core beliefs is that personality and compassion are instrumental in providing effective home care services. Our caregivers are chosen, in part, by their demonstration of these qualities. They are certified in CPR and First Aid, bonded and insured to assist in case of emergency. They are also required to pass rigorous training in a number of in-home care scenarios, being held to high standards to guarantee that you experience the best recovery and care possible.
We have a diverse group of caregivers to best address your unique needs. Assisting Hands Home Care employs both male and female caregivers who are fluent in multiple languages. If you find yourself in need of post-operative care services on short notice, or if you need to switch your caregiver, we can surely accommodate.
Contact Us
If you or a loved one is recovering from a significant medical event, we encourage you to contact us about our post-operative care services.  Assisting Hands Home Care can be reached at (847) 448-0844 and is happy to set up an appointment.
Call (847) 448-0844 for your free in-home consultation
Home Care Services in Hoffman Estates, IL
We don't provide just any caregiver but send someone who is engaged, compassionate, and caring. Your loved one's comfort, safety, and wellbeing are our top priorities.
Complimentary Assessment for Your Home Care Needs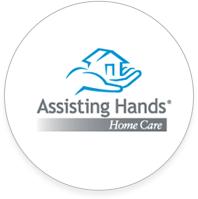 To ensure your loved one's care needs are met, our head care manager will cater the care plan to them, considering their medical history and family needs. If any adjustments need to be made later, we can cover them. For home care services from Assisting Hands Home Care in Hoffman Estates, IL area, give us a call at (847) 448-0844.
We will come to your home for a free initial consultation. Our caregivers are bonded, insured, and carefully screened to ensure we provide the best companion care services in the Hoffman Estates, IL area.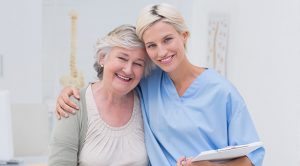 Home Care in Hoffman Estates, IL
At Home Care in Rolling Meadows, IL
Caregiver Services in Elk Grove Village, IL
In-Home Care in Hoffman Estates, IL
In-Home Care Services in Inverness, IL
Home Care Services in Des Plaines, IL