Call: (847) 448-0844 to schedule a free, in-home assessment.
For a long time, aging individuals were forced to either rely on family members for assistance or move into a nursing home of some kind. Now, as the Baby Boomer generation ages, we are seeing an increasing number of seniors opt to remain in the comfort of their own homes.
Not all of them have family members who can provide the care they need, which is why senior in-home care services have become so enticing. At Assisting Hands Home Care in Hoffman Estates IL, we help aging individuals get through their daily routines in the comfort of their own homes through professional elderly care services.
Whether it is assistance with cooking, cleaning, running errands, or maintaining personal hygiene, our professional caregivers will be with you every step of the way. We offer customizable care plans to residents of Hoffman Estates, IL, and we accept long term care insurance to help cover the cost of care.
Why Choose Assisting Hands?
Elderly Care Hoffman Estates, IL
For compassionate elderly care services in Hoffman Estates, IL and the surrounding areas, contact Assisting Hands Home Care at (847) 448-0844.
Our Assisting Hands Home Care caregivers are bonded and insured to provide a variety of elderly care services. They have each gone through a detailed training regimen and displayed genuine care in their work. We set a high bar for our caregivers because of the level of service that your loved one deserves. From assistance with taking medication to 24-hour dementia care, we want to ensure a positive experience.
Senior Care Plans
Everybody is unique in their own special way. This is why we offer custom senior care services. We want to guarantee that your loved one receives the care that they need, but we also want to make sure we do not force services onto them. For example, if they just need help with cooking and cleaning throughout the day, we can focus on those areas. As their needs change over time, we can readjust our services to be more accommodating.
Our services are wide-ranging. This versatility allows us to help a greater number of senior citizens, those recovering from surgeries, and individuals with disabilities. Some of our primary care services include:
A safety evaluation of the home
Assistance with personal hygiene (bathing and grooming)
Meal preparation and cleaning dishes
Light housekeeping (vacuuming, sweeping, etc.)
Transportation for general errands (to and from doctors' appointments, grocery shopping, etc.)
Companionship
Live-in care and 24-hour care
Overnight care
Hospice care assistance
After surgery care
Overall care management (we coordinate with family members as needed)
Dementia and Alzheimer's care
Fall prevention
Non-medical home health care
Personal emergency response systems
We are happy to discuss your loved one's needs and develop an appropriate care plan.
Request a Free Consultation
To learn more about our senior care services in Hoffman Estates, IL, or to schedule an appointment, contact our Assisting Hands Home Care representatives at (847) 448-0844.
Call (847) 448-0844 for your free in-home consultation
Home Care Services in Hoffman Estates, IL
We don't provide just any caregiver but send someone who is engaged, compassionate, and caring. Your loved one's comfort, safety, and wellbeing are our top priorities.
Complimentary Assessment for Your Senior Home Care Needs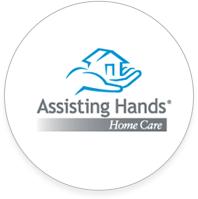 Each of our caregivers are bonded, licensed, trained, and insured for your peace of mind.
They also undergo a detailed background check and are CPR-certified before meeting with clients.
For more information regarding our senior care services for elderly individuals in Hoffman Estates, IL and the surrounding areas, you can reach us at (847) 448-0844.
More Senior Care Services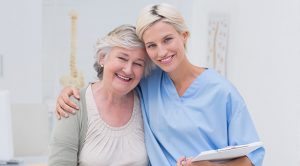 Senior Care Services in Des Plaines, IL
Senior Home Care in Elk Grove Village, IL
In-Home Senior Care in Hoffman Estates, IL
Senior Home Care Services in Rolling Meadows, IL
Senior Care at Home in Inverness, IL
Senior Care Agency in Hoffman Estates, IL