Call: (847) 448-0844 to schedule a free, in-home assessment.
At Assisting Hands Home Care, we offer in-home cancer care services in Palatine, IL to assist those who have been diagnosed with cancer with their everyday activities, medical treatments, and their recovery. We strive to give exceptional home care services to cancer patients, provide them with comfort, and help their family develop a greater peace of mind.
In the United States, cancer is the second leading cause of death. Necessary treatments are known to be painful and result in other ramifications, but we have care professionals who can help cancer patients get through this tough time.
Why Choose Assisting Hands?
Cancer Care Palatine, IL
Whether it be on a day-to-day scale or in the long-term picture, there are severe implications when a loved one has been diagnosed with cancer. Our caregivers are determined to lessen the burden for affected families with our cancer recovery and support services.
Cancer treatments can come with many severe negative side effects, and cancer patients may require medical services seemingly at random. It is helpful to have someone in the home who can provide care at all times. Such a task is difficult for many family members because they have their own lives and responsibilities. But this is where we come in.
Cancer Support and In-Home Care During Treatment and Recovery
For professional cancer care services in Palatine, IL or the surrounding areas, contact Assisting Hands Home Care at (847) 448-0844.
Our trained and qualified caregivers can assist cancer patients. We know it can be stressful for the cancer patient and his/her family, and we provide home care services to help as much as possible. We start by developing relationships in order to establish trust, which extends to better overall care and companionship. From there, we help with everything the individual needs assistance with, including moral support and care during treatments and recovery.
Common treatments include the following:
Chemotherapy
Radiation
Surgery
Following such treatments, many side effects are possible: anemia, infections, nausea, pain, and more. But our caregivers are prepared will help when needed. We are aware that cancer can make it very difficult — or even impossible — for patients with cancer to care for themselves, so our caretakers will also assist with general tasks throughout the day.
Variety of Services Available
Our cancer care professionals communicate with cancer patients and their family to figure out what non-medical services are necessary. We can help with the following tasks and more:
Care management (scheduling appointments, picking up prescriptions, checking that medications are taken, and more)
Changing clothes
Meal preparation
Moderate housekeeping help
Morning and night preparation
Personal hygiene (bathing, grooming, using the bathroom)
Post-treatment care
Transportation to and from doctor's appointments
Round-the-Clock or As-You-Need-It Cancer Home Care
If you are caring for a loved one who is a cancer patient and you need a break or are searching for a 24/7 care service, Assisting Hands Palatine is here to help. We have professional caretakers who can be placed within 24 hours of a request. Our caregivers are well-qualified and trained to cater to cancer patients' needs. Some caregivers are also multilingual, so we can accommodate non-English speakers.
However, we understand that letting a stranger into your home can be scary, which is why all of our caregivers undergo a thorough background check and are insured and bonded.
We provide our cancer care service to assist families in Palatine, IL and the following suburbs:
Des Plaines
Elk Grove Village
Hoffman Estates
Inverness
Rolling Meadows
Schaumburg
Request a Free Consultation
For more information about how our cancer care services can help you, call our representatives at Assisting Hands Home Care at (847) 448-0844.
Call (847) 448-0844 for your free in-home consultation
Home Care Services in Palatine, IL
We don't provide just any caregiver but send someone who is engaged, compassionate, and caring. Your loved one's comfort, safety, and wellbeing are our top priorities.
Complimentary Assessment for Your Home Care Needs
To ensure your loved one's care needs are met, our head care manager will cater the care plan to them, considering their medical history and family needs. If any adjustments need to be made later, we can cover them. For home care services from Assisting Hands Home Care in Palatine, IL area, give us a call at (847) 448-0844.
We will come to your home for a free initial consultation. Our caregivers are bonded, insured, and carefully screened to ensure we provide the best companion care services in the Palatine, IL area.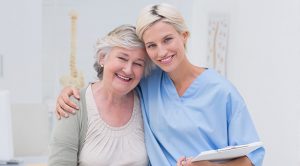 Home Care in Hoffman Estates, IL
At Home Care in Rolling Meadows, IL
Caregiver Services in Elk Grove Village, IL
In-Home Care in Palatine, IL
In-Home Care Services in Inverness, IL
Home Care Services in Des Plaines, IL