Call: (847) 448-0844 to schedule a free, in-home assessment.
If you care for a loved one or have a caregiver during the day, you may want to consider getting an overnight caregiver. Because of the mental and physical toll caregiving takes on a person, family and live-in caregivers cannot provide quality care all the time.
Some live-in caregivers are even trained to provide such care for long hours, but they will still become fatigued. What makes this worse is that emergencies tend to occur at nighttime. But it is worth considering getting an overnight caregiver. That way, you can have a qualified, alert, well-rested person to care after a loved one when most people are resting. Assisting Hands Home Care provides overnight caregivers for those who need someone who is alert and present through the night in Palatine, IL.
Why Choose Assisting Hands?
Overnight Caregivers in Palatine, IL
For overnight home care services in the Palatine, IL area, contact Assisting Hands Home Care at 847-448-0844.
Many of our home care aides are Certified Nursing Assistants (CNAs) that reside in Palatine, IL or the surrounding area. They well trained and skilled professionals who can provide personal assistance and other caregiving tasks, including housekeeping, preparing meals, or transportation.
They go through continual training to guarantee they are updated on the latest in-home care. Our home care aides have also passed a background check and are bonded and insured. Several of our caregivers are multilingual. Beyond providing quality service, our care professionals are good companions for your loved ones. They have the compassion and prowess to thoroughly care for and treat your loved ones respectfully. We can ensure that our caretakers are some of the best — if not the best — in the home care industry.
If you need assistance with caring for a loved one at nighttime, consider contacting Assisting Hands Home Care for our overnight care services. We have qualified care professionals who will be attentive during the night to care for and help your loved one, giving you peace of mind.
We provide our overnight care services to assist seniors affected by the following:
Dementia: Individuals affected by dementia often wake up from their slumber confused and wander aimlessly. Usually, all the person needs is to see their caregiver's friendly face to help guide them back to bed.
Fall Prevention: Seniors tend to wake up more frequently at nighttime to go use the restroom. Our caregivers can assist with bathroom trips to lessen the chance of falls and other injuries.
Post-Surgery: When someone undergoes surgery, it takes time to recover and leaves the person with discomfort and pain. Because of that, such individuals who have recently had surgery have a tough time going to sleep. Our overnight care professionals are trained to help them get in and out of bed and switch positions as much as needed.
Vision Loss: Per recent statistics, vision-related diseases affect 1 of 3 older adults. For senior citizens who have poor vision, nighttime poses many dangers. Our overnight care professionals can be the eyes for your loved one at night, helping them get to the bathroom and back in bed in a safe manner.
Our experienced caregivers can help with the following:
Sleep preparation: Helping the individual get dressed and bathed
Getting the person in and out of bed
Nighttime bathroom trip assistance or help with other tasks throughout the night
Medication reminders
Contact Us
Call Assisting Hands Home Care at (847) 448-0844 for overnight care services in Palatine, IL.
Call (847) 448-0844 for your free in-home consultation
Home Care Services in Palatine, IL
We don't provide just any caregiver but send someone who is engaged, compassionate, and caring. Your loved one's comfort, safety, and wellbeing are our top priorities.
Trusted Overnight Caregivers – Palatine, IL
Leaving your senior loved one alone at night is not the best option due to the emergencies that can occur while you're gone. That's why the caregivers of Assisting Hands Home Care in Palatine, IL are ready to provide overnight care services to keep them safe. With one of our caregivers present, you can have the peace of mind knowing they are safe and comfortable in their own homes.
Contact Assisting Hands Home Care if you have a loved one who could use assistance at night from our overnight caregivers in the Palatine, IL area.  We will send a representative to evaluate your loved one's care needs so we can form an effective overnight care plan.  Give us a call at (847) 448-0844 for a free in-home consultation.
More Overnight Care Services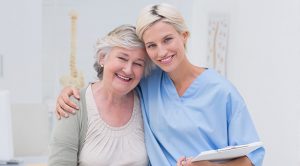 Overnight Care Services in Des Plaines, IL
Overnight Caregivers in Hoffman Estates, IL
Overnight Care in Rolling Meadows, IL
Overnight Caregivers in Palatine, IL
Overnight Home Care in Inverness, IL
Overnight Home Care Services in Elk Grove Village, IL