Call: (847) 448-0844 to schedule a free, in-home assessment.
When adults age and approach their golden years, a lot of tasks that were simple and routine before are difficult to do. From bathing to cooking to dressing oneself, easy chores are no longer effortless.
Before, families with elderly loved ones had minimal options and would have to place them in assisted living or in a nursing home to guarantee they would be correctly cared for. But with more of the "baby boomer" generation reaching their golden years, a new approach to senior care has gained popularity. Many people in this generation would rather age within the comfort of their own homes, so industry professionals have acted accordingly by providing in-home care services. In fact, it is currently acknowledged as the most advantageous choice for aging senior citizens for their health and their well-being.
But Assisting Hands Home Care provides senior care services throughout Palatine, IL and the neighboring areas.
Why Choose Assisting Hands?
Senior Care Palatine, IL
For elderly home care services in Palatine, IL or the surrounding areas, contact Assisting Hands at (847) 448-0844.
If one of your loved ones decides to age within the familiar environment of their own home, our caregivers can be trusted to help them with whatever they need assistance with, whether it be washing dishes or continuous dementia care. To determine your loved one's needs, we hold a meeting with the client and his/her family. We develop a personalized in-home care plan that is also flexible, and we frequently reassess the situation to address any needs that change.
At Assisting Hands Home Care, we offer a variety of in-home care services to aid senior citizens and disabled individuals in their homes. Among them include the following:
Primary safety home evaluation
Companionship
Assistance with personal care, like grooming and bathing
Meal preparation
Moderate housekeeping
Transportation for running errands, like shopping for groceries or medical appointments
Fall prevention
Alzheimer's and dementia care
Live in-care for anyone who requires 24-hour assistance
24-hour care for individuals with medical conditions that demand 24/7 care
Personal emergency response systems
Non-medical home health care
Every one of the caregivers we employ at Assisting Hands Palatine is qualified, bonded, and insured to provide exceptional companionship and service for your loved one.
Contact Us
For professional in-home care services in Palatine, IL, contact Assisting Hands Home Care at (847) 448-0844.
Call (847) 448-0844 for your free in-home consultation
Home Care Services in Palatine, IL
We don't provide just any caregiver but send someone who is engaged, compassionate, and caring. Your loved one's comfort, safety, and wellbeing are our top priorities.
Complimentary Assessment for Your Elderly Care Needs
At Assisting Hands Home Care, we provide Palatine, IL with elderly home care services to care for individuals. This gives families time to take care of other business and visit with their loved ones as they receive care that keeps them as comfortable and pain-free as possible. These services can be covered by your loved one's long term care insurance. Call (847) 448-0844 to learn more about our elderly care services in the Palatine, IL area.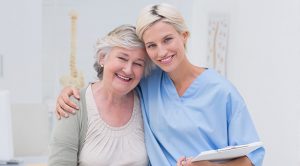 Home Care in Hoffman Estates, IL
At Home Care in Rolling Meadows, IL
Caregiver Services in Elk Grove Village, IL
In-Home Care in Palatine, IL
In-Home Care Services in Inverness, IL
Home Care Services in Des Plaines, IL