Call: (224) 444-6422 to schedule a free, in-home assessment.
For families with a loved one who suffers with Alzheimer's or dementia, memory care is an important form of support. It is beneficial for those who suffer from these diseases to receive care at their home in a familiar environment. However, it is difficult for families to provide care for their loved ones with Alzheimer's or dementia without assistance because they do need constant care.
Assisting Hands Home Care in Norridge, IL, knows of the difficulties that come with having family members who have been diagnosed with such a degenerative disease or disability. With our Alzheimer's and dementia home care services, our caregivers can help slow the effects of memory loss while helping them with their day-to-day lives.
Memory Care Norridge, IL
For memory care services in Norridge, IL and the surrounding areas contact Assisting Hands Home Care at (224) 444-6422.
We take pride in developing individualized memory care plans for every one of our clients. To create these customized plans, we target certain parts of every patient's life:
Client's Background and History: When it comes to memory loss, oftentimes, short-term memory is what the individual will lose first. As a result, the person can be uninterested in or disengaged from conversations. We combat this by taking the time to learn about the client's history, background, and long-term interests and talents. This will help us develop a legitimate relationship with them while also keeping them mentally stimulated.
Family Members: When creating care plans for clients, we work with their families, too. We do this because family members know the clients better than we do, so they will know what needs to be addressed to create an effective memory care plan.
Kind Deliverables: We work with your elderly loved ones in a dignifying and loving manner. No one chooses to lose their memory, and we know that it can be overwhelming to deal with. Acknowledging these difficulties, our staff has been trained specifically to use positive reinforcement techniques throughout our care services.
Oftentimes, the best solution for individuals affected by memory loss is to get in-home memory care, because these services offer the patient comfort in a familiar environment.
At Assisting Hands Home Care, our caregivers have been trained to keep the environment safe and free of clutter, crowds, noise, and potentially dangerous items. Additionally, we encourage patients to take part in self-care activities to minimize their sense of a loss of control. It also helps in maintaining normalcy which is important for those suffering from these diseases.
Why Choose Assisting Hands?
Alzheimer's and Dementia Behavior
People who suffer from Alzheimer's or dementia have trouble doing everyday tasks. Our home care services include bathing, cooking, medication reminders, and more. Alzheimer's and dementia patients are also known to exhibit the following behaviors:
Agitation
General forgetfulness
Incontinence
Wandering
Dementia Care Services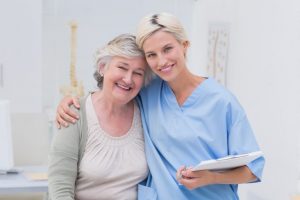 There isn't a lot that can be done to eliminate such actions completely, but our caregivers have been trained to engage clients fully to prevent more memory loss. This includes playing card games, going on walks, or engaging in conversation.
At Assisting Hands Home Care, our caregivers will develop relationships with your loved ones and do whatever is necessary to maintain a sense of normalcy while limiting their memory loss. These services can be covered by your loved one's long term care insurance.
Contact Us
For more information or to request a free consultation regarding our Alzheimer's and dementia care services in the Norridge, IL area, contact Assisting Hands Home Care at (224) 444-6422.
Call (224) 444-6422 for your free in-home consultation
Home Care Services in Norridge, IL
We don't provide just any caregiver but send someone who is engaged, compassionate, and caring. Your loved one's comfort, safety, and wellbeing are our top priorities.
Alzheimer's And Dementia Care – Complimentary In-Home Consultation
To give them the best chance at a better quality of life, individuals affected by any form of dementia must receive care as soon as possible.
Contact Assisting Hands Home Care for our Alzheimer's and dementia home care services in Norridge, IL by calling (224) 444-6422. 
We will meet with you and your loved ones in their home for a complimentary assessment to determine their needs and form an appropriate care plan.
Alzheimer's and Dementia Care Services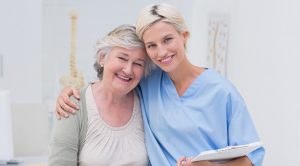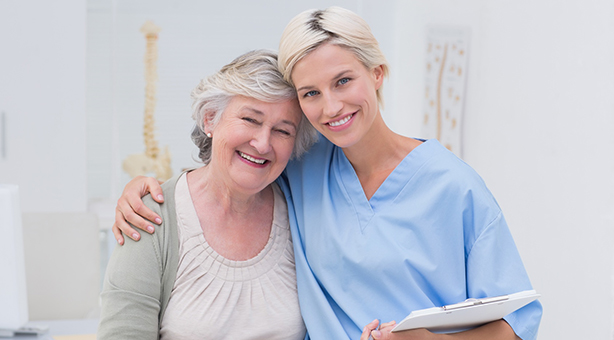 Alzheimer's and Dementia Care Services in Des Plaines, IL
Dementia Care Services in Elk Grove Village, IL
Alzheimer's Home Care Services in Rolling Meadows, IL
In-Home Memory Care Services in Palatine, IL
Memory Care in Inverness, IL
Memory Care Services in Hoffman Estates, IL