Call: (224) 444-6422 to schedule a free, in-home assessment.
All people can find post-surgical care services from Assisting Hands Home Care in Norridge, IL to be beneficial.
Whether you're making the transition home from the hospital, a nursing home, or rehabilitation facility, we can help you after your surgical procedure, accident, heart attack, or stroke on either a short-term or long-term basis. The assistance that our caregivers provide will allow you to focus on your recovery and reduce the risk of a setback that could put you back in the hospital.
After Surgery Care Norridge, IL
For professional post-operative care services in Norridge, IL and the surrounding areas, contact Assisting Hands Home Care at (224) 444-6422.
At Assisting Hands, our goal with our post-operative home care services in Norridge, IL is to make your transition home as seamless as possible. Exerting too much effort right away can impede your recovery and even cause a setback. Our caregivers are ready to provide personal assistance and help with other activities around the house so you can get some rest.
We can assist in the recovery process by helping with the following:
Bathing and dressing
Personal hygiene
Medication monitoring
Meal preparation
Transportation including driving to medical appointments
Laundry services
Why Choose Assisting Hands?
After-Surgery Care Services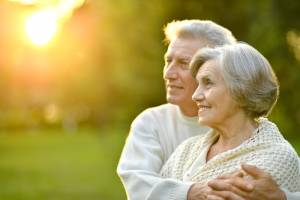 Assisting Hands is known as one of Cook County's best home care providers. All the caregivers that we employ have undergone background checks and screenings and are insured and bonded to be in your home. Our caregivers also have CPR and first-aid training, so they will be able to thoroughly care for you or your loved one.
To ensure the best results, we take the time to match clients with the caregivers that best fit their needs. We have both male and female caregivers — some of whom are multilingual. We will place a caregiver in your home within 24 hours and can replace them quickly if necessary.
Contact Us
Call Assisting Hands Home Care at (224) 444-6422 to schedule a free consultation regarding our post-operative care services in the Norridge, IL area.
Call (224) 444-6422 for your free in-home consultation
Home Care Services in Norridge, IL
We don't provide just any caregiver but send someone who is engaged, compassionate, and caring. Your loved one's comfort, safety, and wellbeing are our top priorities.
After Surgery Care – Norridge, IL
Call: (224) 444-6422  to schedule a free, in-home assessment.
Assisting Hands Home Care provides after surgery care services for senior citizens and adults who are returning home from surgery in Norridge, IL.  Our caregivers can provide personal care and assistance needed at home after a hospital discharge to help with the recovery.
When a senior citizen or adult is allowed to go back home after a surgery or hospital stay, they are usually not yet in a condition to care for themselves.  Those returning home from surgery need to focus on following their discharge instructions from the doctor and getting enough rest to make a full recovery.  If you overexert yourself after returning home, you could experience a setback that will put you back in the hospital.  This is why home help after surgery is beneficial.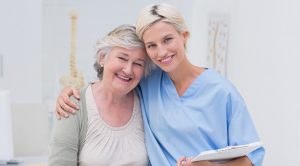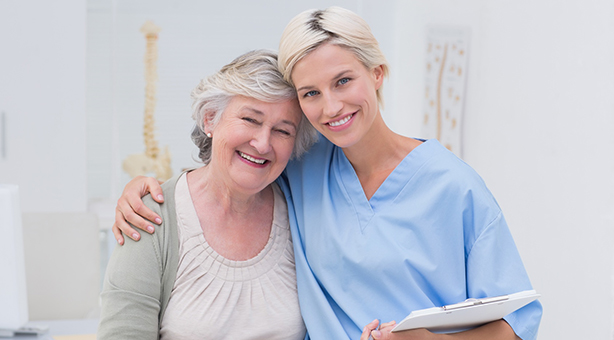 Home Care in Hoffman Estates, IL
At Home Care in Rolling Meadows, IL
Caregiver Services in Elk Grove Village, IL
In-Home Care in Palatine, IL
In-Home Care Services in Inverness, IL
Home Care Services in Des Plaines, IL