Call: (224) 444-6422 to schedule a free, in-home assessment.
There is a growing trend of people in the U.S. who receive some sort of home care service. This guarantees that those who need such care are in an environment that is familiar and comfortable to them. But there are some instances where more care and supervision than usual are needed.
Seniors who have chronic conditions or serious illnesses may need someone present 24 hours a day in case there is a problem or emergency. Assisting Hands Home Care in Norridge, IL, can help with these scenarios with the live-in care and 24-hour care services that we offer to Norridge, IL, and the surrounding areas. With these services, your loved ones and your family can rest assure knowing that someone is always there to help.
Live-In Caregiver Norridge, IL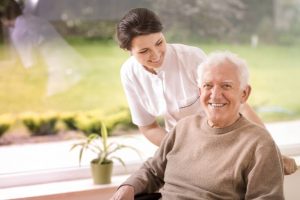 The main difference between live-in care services and 24-hour home care services in Norridge, IL is the amount of attention our caregivers provide.
With live-in care services, a caregiver lives at the client's home and switches shifts with another caregiver every 3 to 4 days. The caregiver needs a space to sleep uninterrupted for 5 to 6 hours every night. They will provide help to clients when they're awake and they are right in the home if an emergency should occur at night.
24-Hour Home Care
With 24-hour care services, a caregiver works a 12-hour shift and switches with another caregiver who also works a 12-hour shift. With this model, an attentive caregiver is available to help clients at all hours of the day. The caregiver won't need a place to sleep because they will be awake their entire shift. 24-hour home care services are especially beneficial for individuals whose medical condition necessitates constant supervision. Our caregivers are unable to provide any medical care but can get emergency personnel to the home right away if there is an emergency.
Why Choose Assisting Hands?
Professional Caregivers in Norridge, IL
No matter whether you pick live-in care or 24-hour home care, the caregivers at Assisting Hands Home Care will provide your loved ones with exceptional care. Because they are not nurses, our caregivers are unable to change bandages, provide injections, or help with other similar medical tasks. Our caregivers can help with a range of non-medical care services, including:
Meal preparation
Medication reminders
Transportation help inside and outside of the home
Changing clothes
Light housekeeping chores: making the bed, vacuuming, dusting, and more
Using the bathroom
Bathing
Grooming
Getting out of and into bed
Companionship
Home Care Plan for You or a Loved One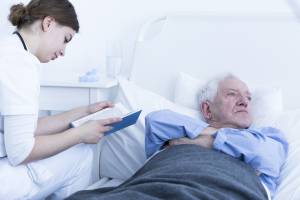 When you call Assisting Hands for home care, we will meet with you and your family members to learn what care services are needed. Afterwards, we create a personalized care plan that addresses all these needs. Our care plans are always flexible so they can be adjusted with changing care needs.
Our home care services are available on a short-term basis, such as a few days or a few weeks, or on a long-term basis. Our daily rate is dependent upon which services the caregivers need to perform. At Assisting Hands, we employ experienced caregivers who have been trained in CPR, first aid, and multiple home care services. In addition, our caregivers are required to take classes over the course of the year to ensure we stay up to date with the latest in the home care industry.
Those who benefit the most from 24-hour home care services are:
Alzheimer's or dementia patients
Cancer patients
Terminally ill
Our 24-hour and live-in care services can be covered by your loved one's long-term care insurance.
Schedule a Consultation
To schedule a free consultation regarding our live-in and 24-hour home care services in the Norridge, IL area, contact Assisting Hands Home Care at (224) 444-6422.
Call (224) 444-6422 for your free in-home consultation
Home Care Services in Norridge, IL
We don't provide just any caregiver but send someone who is engaged, compassionate, and caring. Your loved one's comfort, safety, and wellbeing are our top priorities.
Trusted In-Home Caregivers – Norridge, IL
All of our caregivers at Assisting Hands Norridge, IL must pass a background check before employment and complete additional training.  You can expect our caregivers to not only provide quality care, but also treat your loved ones with compassion and respect while establishing a personal relationship with them.  Our caregivers are licensed, bonded, and insured as well for your protection.
Call for a Free Consultation
If you have loved ones in Norridge, IL who could benefit from 24-hour home care or need a live-in caregiver, contact our professionals at Assisting Hands Home Care.  We will set up a free initial consultation to understand the care needs of your loved ones and form an effective care plan.  Give us a call at (224) 444-6422 for more information or to schedule a consultation.
More Live-In Care and 24-Hour Home Care Services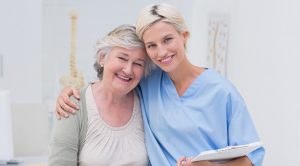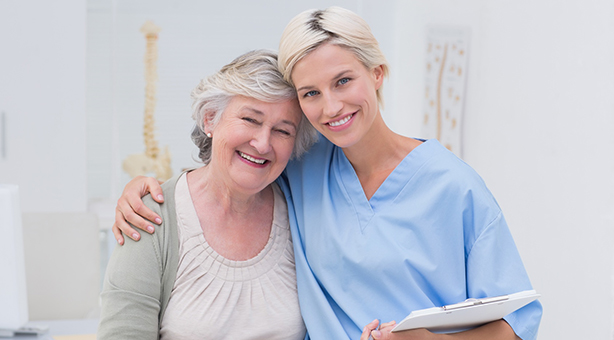 Live-In Care Services in Des Plaines, IL
24-Hour Home Care in Elk Grove Village, IL
Live-In Caregivers in Hoffman Estates, IL
24-Hour Care Services in Rolling Meadows, IL
Live-In Care in Inverness, IL
24-Hour Caregivers in Palatine, IL