Call: (224) 444-6422 to schedule a free, in-home assessment.
When you care for an elderly family member, it can be a mental and physical burden, because you need to maintain your own life in addition to providing necessary care to a struggling loved one. Balancing a career and children with the responsibilities of caring for a loved one is very stressful and can cause family caregivers to lose sleep and even suffer from health issues.
Being an informal caregiver means you're essentially taking on another job which is simply too much for some families to be able to handle. Assisting Hands Home Care can help family caregivers with the respite care for elderly services in Norridge, IL, and the surrounding areas. With these home care services, we are able to provide informal caregivers with a necessary reprieve while our trained and certified caregivers take over and provide your loved ones with quality care.
Informal Caregiving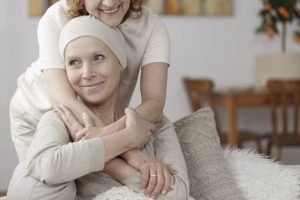 While noble, being an informal caregiver is a difficult job. Often, such caregivers provide care before and/or after their actual job, using their free time for this instead of relaxing or doing leisurely activities. One also has to consider the emotional difficulties that come with seeing a loved one struggle with day-to-day living. This combination can easily lead one to become stressed out to the point that your own health suffers.
There are millions of people in the U.S. who act as informal caregivers to a loved one. About 2/3 of informal caregivers are women, and nearly ¼ of them have reported poor to fair health conditions for themselves. This is because of the following:
Stress: Being an informal caregiver is essentially working another job, but it can be even more difficult to handle when you're attached on an emotional level.
Lack of Sleep and Restlessness: When you're stressed, it can easily lead to sleep deprivation and restlessness. If you don't take the necessary time to recover, then you can easily burn yourself out.
Why Choose Assisting Hands?
Respite Caregiver Norridge, IL
For professional respite care services in Norridge, IL and the surrounding areas, contact Assisting Hands Home Care at (224) 444-6422.
Assisting Hands Home Care offers respite care services to provide informal caregivers in Norridge, IL, with a necessary break. We know the stress and difficulties these situations can bring, and our trained caregivers can help by providing your loved one with care and you with reprieve.
Our caregivers have experience addressing the unique care needs of numerous clients, so we can help no matter what kind of care is needed. We will meet with the family caregiver and their loved ones receiving the care to put together a plan for our caregiver to follow.  We will ensure that the transition between our caregiver and the family caregiver is as seamless as possible.
Our respite care services provide these benefits:
Breaks from providing caregiving either on a 4 to 8-hour basis or a multi-day basis
Lesser risk for depression
More energy and peace of mind
We are also able to connect informal caregivers with support groups. There are millions of family caregivers in the U.S. and it helps to connect to others who are going through similar experiences. Our respite care services can be covered by your loved one's long-term care insurance.
Contact Us
For more information or to schedule a free, in-home consultation, contact Assisting Hands Home Care at (224) 444-6422.
Call (224) 444-6422 for your free in-home consultation
Home Care Services in Norridge, IL
We don't provide just any caregiver but send someone who is engaged, compassionate, and caring. Your loved one's comfort, safety, and wellbeing are our top priorities.
Complimentary Assessment for Your Home Care Needs
To ensure your loved one's care needs are met, our head care manager will cater the care plan to them, considering their medical history and family needs. If any adjustments need to be made later, we can cover them. For home care services from Assisting Hands Home Care in Norridge, IL area, give us a call at (224) 444-6422.
We will come to your home for a free initial consultation. Our caregivers are bonded, insured, and carefully screened to ensure we provide the best companion care services in the Norridge, IL area.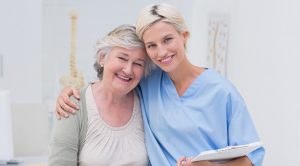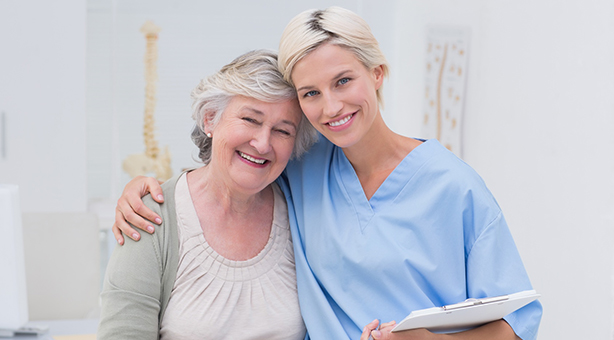 Home Care in Hoffman Estates, IL
At Home Care in Rolling Meadows, IL
Caregiver Services in Elk Grove Village, IL
In-Home Care in Palatine, IL
In-Home Care Services in Inverness, IL
Home Care Services in Des Plaines, IL