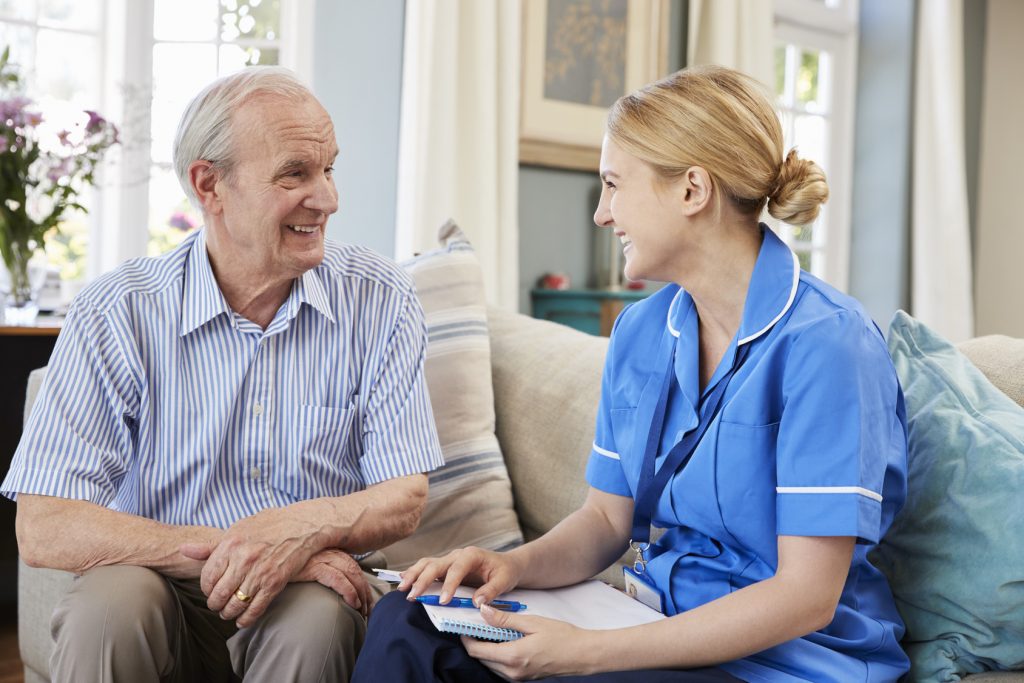 Dementia affects seniors in various ways and at different rates. In some people, the condition advances rapidly; for others, dementia progresses more slowly. How long an individual with dementia can live at home is strongly correlated with the extent of in-home support.
Dementia patients can live the rest of their lives at home, provided they receive the appropriate care from trained and experienced dementia caregivers.
As a progressive brain disease, dementia worsens over time. A cure is not currently available, but on average, an individual with a dementia diagnosis can expect to live about ten years. Again, variations in terms of life expectancy exist. Some people live for over 20 years after a dementia diagnosis.
Dementia is a terminal illness. Brain cells die, causing a range of cognitive impairments, such as problems with memory, reasoning and problem solving. Brain cells also control bodily functions. When brain cell death occurs, the heart, digestive system and lungs will eventually fail.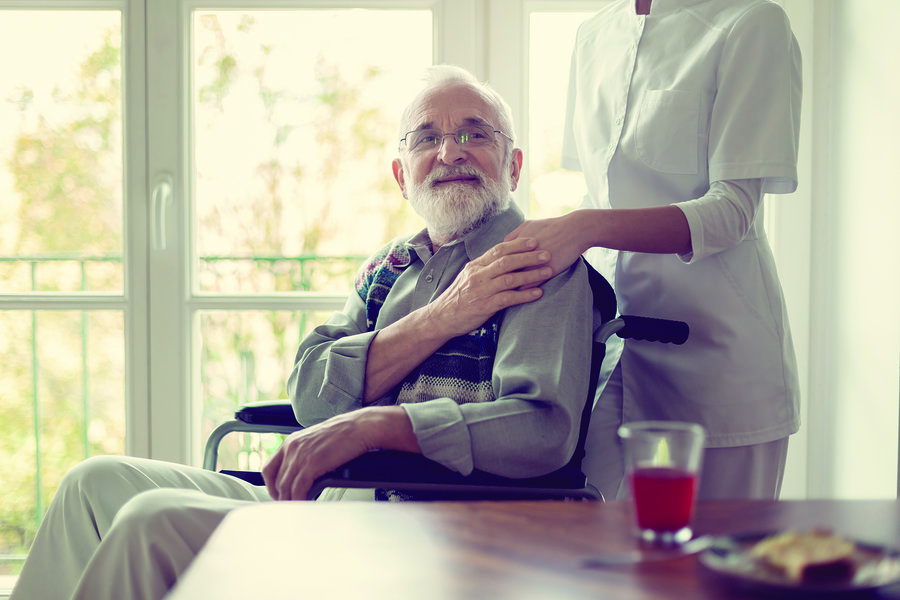 What are the stages of dementia?
In the early stages of dementia, symptoms are often mild. Seniors with early-stage dementia continue to be active in the community, drive and work. Lapses in memory occur, and the senior or loved ones may notice the senior's forgetfulness of familiar words or location of commonplace items.
As the disease advances to middle-stage dementia, the senior will start to need extra support. The dementia patient is likely to feel increased frustration with emerging limitations. The damage to the nerve cells in the brain can cause daily tasks to seem insurmountable.
In middle-stage dementia, care will be necessary to protect the senior. The dementia patient may not recall a home address, be confused about the day and time or have the tendency to wander. Incontinence issues are common at this stage, as bladder and bowels become difficult to control.
The senior with middle-stage dementia can continue to participate in everyday activities, provided that support is readily available. Dementia caregivers will observe the care recipient to see what he is capable of accomplishing and make an effort to simplify those tasks.
Dementia symptoms become severe in the late stage of the disease. 24-hour home care will be necessary. The individual will experience changes that affect his abilities to walk, sit or eat. Hospice care may be an option in this late stage, as it benefits both the senior and his family.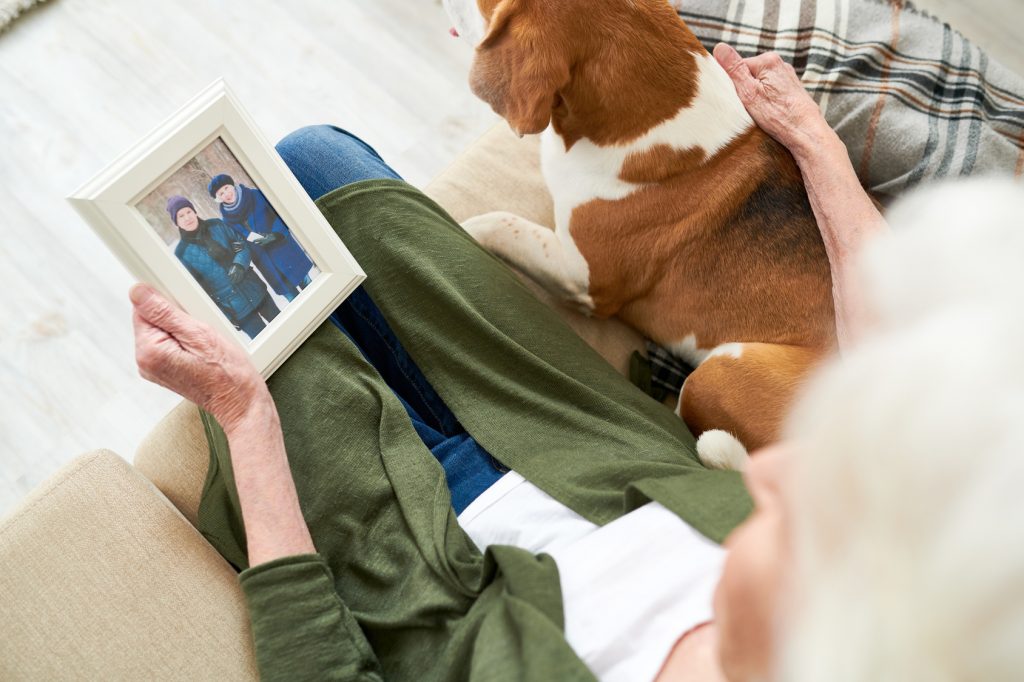 What tools and technology facilitate living at home?
Living independently and safely at home is possible for people with a dementia diagnosis. Assistive technology, for instance, includes medication dispensers that release the right pills at correct intervals, movement sensors to detect when a fall has occurred, and smoke alarms.
People with dementia also find tablets and smartphones a major help when living at home. Apps provide useful reminders for doctor's appointments or social events. Some apps, like games and digital photo albums, are designed specifically for dementia patients and their caregivers.
Seniors also stay in touch with current events through voice-controlled virtual assistants. Dementia patients are aware of the latest news, as well as the weather. In-home memory care providers, for instance, will help elderly care recipients dress appropriately for the day's weather.
Driving may no longer be an option for seniors with severe dementia symptoms. However, they may rely on professional caregivers for safe transportation. Seniors with mild dementia may choose to continue driving for as long as they are able. Others may feel driving is too stressful and elect to stop.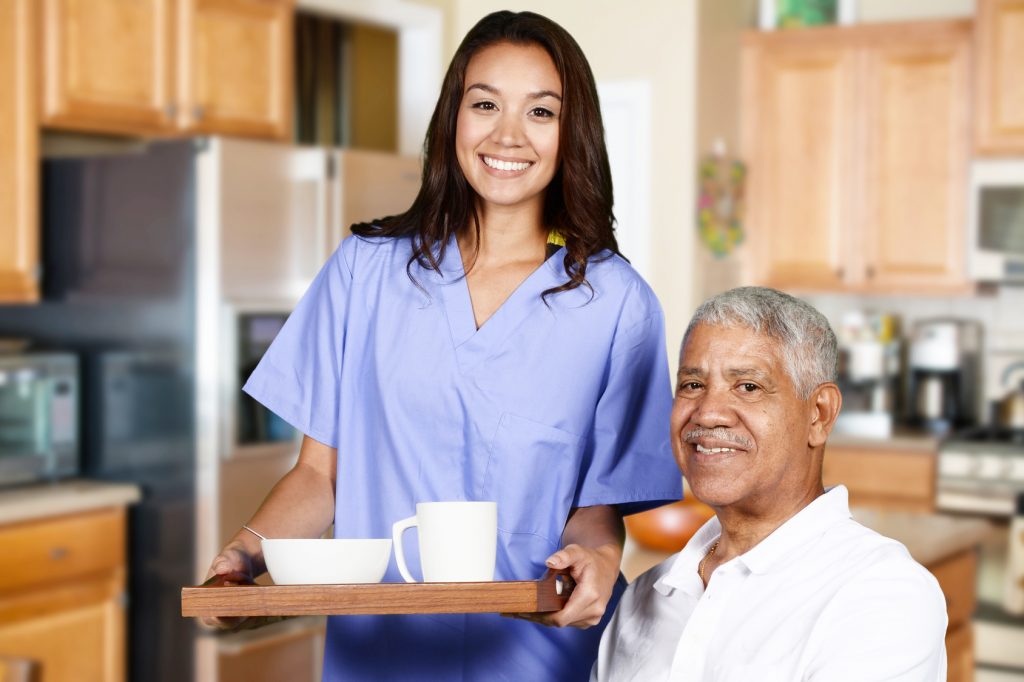 How does memory care make living at home possible?
Dementia symptoms are unique in every affected senior and progress at different rates. A dementia patient may live independently at home for many years. Seniors will also benefit from memory care at home as their condition advances. Dementia care makes living at home a welcome possibility.
Planning is especially important when a senior first becomes diagnosed with dementia. Living at home is preferred by the majority of seniors, so a dementia patient is advised to investigate home care options. Trusted family or friends should be assigned to manage financial and medical affairs.
Since dementia symptoms are expected to worsen over time, the senior should convey to family or friends the preferred type of care to be received during late-stage dementia. The statement might include where the senior would like to receive care, such as at home.
Living well at home despite a dementia diagnosis is possible. With the right home care, and even as the disease progresses, a senior can safely and comfortably live at home for a number of years. Quality home care is integral to promoting well-being and safety in a familiar home setting.
The senior's age at the time of diagnosis plays a large role in life expectancy. Younger dementia patients, such as those from 60 to 65, may live longer and decline more slowly in comparison to those diagnosed in their eighties. Accompanying illnesses also can contribute to a shorter lifespan.
Early death in seniors with dementia may be caused by infections and a range of illnesses. Older people are more susceptible to falls and injury. A dementia patient's safety, however, is ensured when dependable dementia caregivers monitor or supervise the care recipient at home.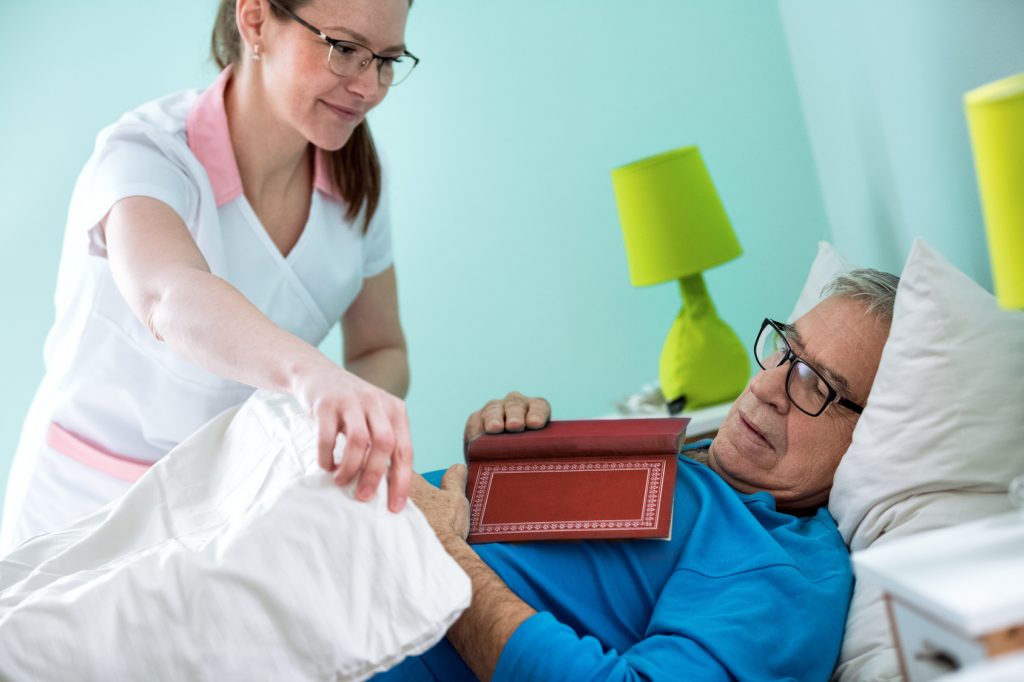 Memory Care for Dementia Patients
A person with dementia has the option to live at home for as long as is desired, provided that reliable home care is integrated into daily living. When your aging loved one chooses to age at home, consider Assisting Hands Home Care for compassionate memory care services.
Our dementia caregivers are skilled in identifying dementia symptoms and wholly supporting the individual. A dementia patient who wanders will be gently led back to safety by our caregivers. Incontinence issues are handled discreetly. We patiently calm agitated seniors, too.
As our care recipients' abilities decline, we increase our assistance. Common caregiver responsibilities include help with daily personal care activities, transportation to doctor's appointments or errands, grocery shopping and meal preparation and providing companionship to reduce social isolation and loneliness.
Contact Assisting Hands Home Care
Assisting Hands Home Care dementia care services are trusted by countless families with seniors living in Franklin, Waukesha and Madison, Wisconsin. We offer a complimentary consultation to assess care needs and develop a customized care plan.
Call us today at (262) 565-6898 for high-quality memory care at home.