Different from previous generations, baby boomers have changed the need for senior care by preferring to stay in the comfort of their own home instead of moving to nursing homes and assisted living facilities. In fact, only 10% of adults prefer assisted living now compared to in-home care. With this new trend, the demand for in-home care has increased dramatically. As seniors prefer to age in place and maintain their independence for as long as possible, they feel they have more control of their lives. Others may simply refuse to move because it's where they've lived for so long. But regardless of these preferences, they will still need some kind of assistance as activities of daily living (ADLs) will become more difficult for them. At Assisting Hands Home Care, our caregivers provide professional senior home care services for elderly individuals who choose to age in place in Illinois or Wisconsin. We will start by doing an on-site consultation to develop a custom home health care plan designed to meet the specific needs of that individual. Our caregivers will then follow the plan, providing the compassionate care needed for your loved ones to promote their happiness and well-being.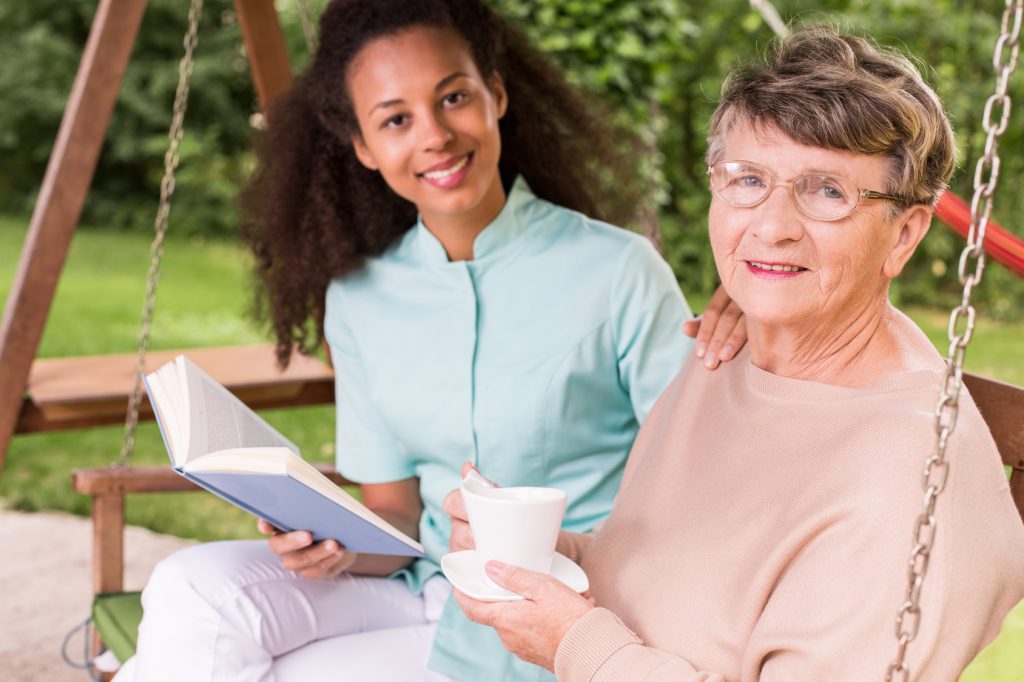 Why Choose Assisting Hands?
Professional Senior Care
As seniors and adults with disabilities deserve quality care in their own homes, our caregivers are trained and experienced to provide this service. Each of our caregivers must pass a detailed background check to ensure our clients have trusted, compassionate individuals to help them. They also have a variety of skills when it comes to helping seniors with personal activities, including maintaining personal hygiene and restroom use. Our services also include light housekeeping, meal preparation, and transportation, as needed. Our senior care services begin with an in-home visit to discuss the needs of your loved one. After evaluating these needs, we will set them up with the best home care plan customized specifically for them. It will include a detailed schedule for the caregivers as well, and the plan can be adjusted to accommodate the changing of needs of your loved one.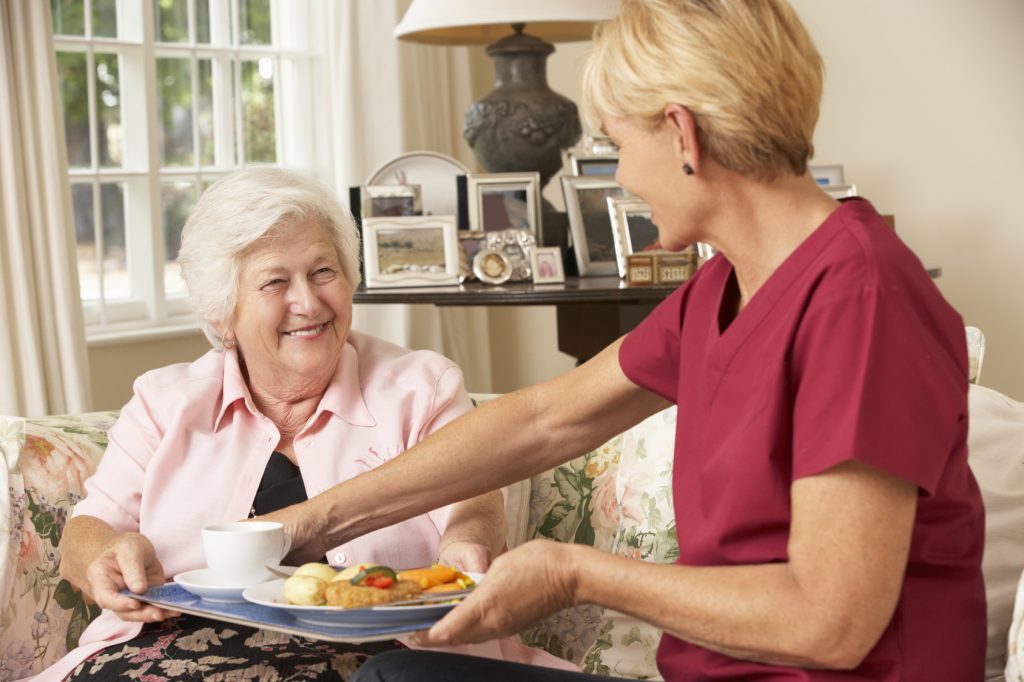 Our home care services include but are not limited to the following:
Call (888) 559-3889 for your free in-home consultation
Additional Assistance with ADLs:
Light Housekeeping: Some seniors may have difficulty with keeping their house clean due to the level of physical activity required. Our caregivers can pick up the slack, either sweeping up the kitchen floor or taking out the garbage.
Grocery Shopping: Our caregivers can provide transportation to and from the grocery store, help them shop for food, and pick up prescriptions if the senior is no longer able to drive.
Meal Preparation: Our caregivers can provide the nutrition your loved ones need by preparing healthy meals each day for them. We will also take dietary restrictions into account.
Companionship: At their age, it's very common for seniors to feel lonely if they are confined within their home all day. Our caregivers can be a great companion for them. Whether it's having a good conversation, or just watching a movie together, we can keep them engaged in fun activities.
Assistance with Daily Tasks: As some seniors will need a little extra help with getting up in the morning and getting ready for bed, Assisting Hands Home Care can provide the helping hand to get these tasks done every day.
Transfer Help: For seniors with limited mobility, we can help them move from the bed, couch, or wheelchair.
Bathing: If your loved one is no longer able to bathe themselves, our caregivers are trained to help with this to maintain personal hygiene.
Restroom Use: Whether they need full or partial assistance, our caregivers will be there to help with this.
Dressing: Our caregivers will help your loved ones get dressed in the morning and at night.
Personal Appearance: As seniors care about their personal appearance, just like everyone else, we will help them to maintain their personal hygiene and appearance.
Incontinence Care: If your senior loved one is affected by incontinence, we will help them cleanup and change.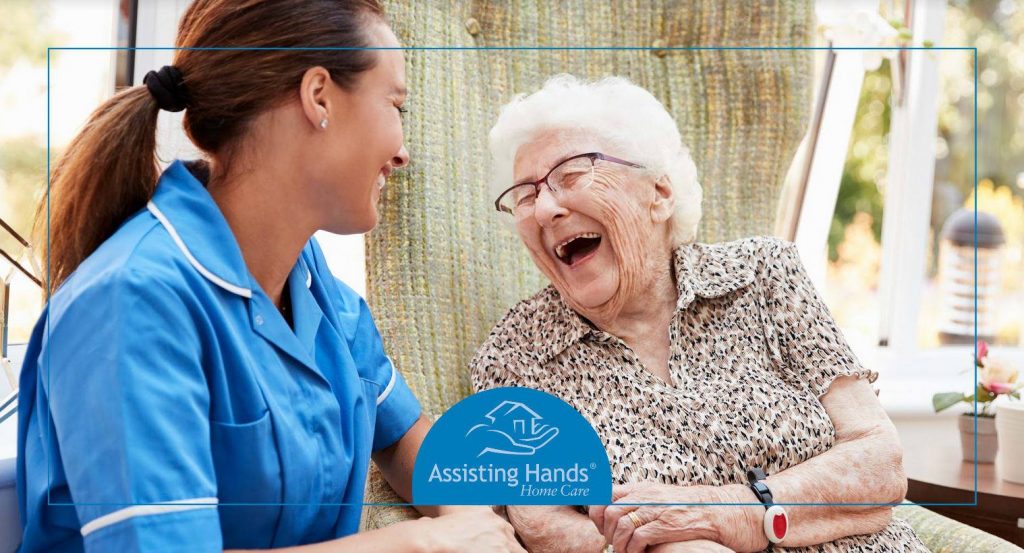 Contact Assisting Hands Home Care for a Free Consultation
If your senior loved ones are in need of a little extra help around the house, contact Assisting Hands Home Care at (888) 559-3889 for senior care services in Chicago suburbs or Wisconsin.
 Our caregivers can provide the quality care they need for them to stay comfortable and save in their own home.