Recovering from an operation while getting things done around the home can be difficult, especially for adults with disabilities and seniors. But it's important to focus on a full recovery to avoid any setbacks or further complications. While family caregivers are a blessing, they may not have the time to provide the level of care that is needed so you can focus on making a full recovery. During your recovery, it's important to refrain from excessive activities like running errands, exercising, or cleaning.
Post-Operative Care at Home
Assisting Hands Home Care provides after surgery care services in Illinois, Chicago suburbs and Wisconsin to help recovering patients with activities of daily living (ADLs).
 Our
home care
agency is licensed to meet federal requirements and provide care services according to the highest standards. Our post-operative care services include monitoring symptoms, medication reminders, light housekeeping, meal preparation, and much more. When meeting with our staff, you can include as many or as few services as you need, allowing you to customize your plan according to your needs. This way you will only pay for what you need. Our caregivers will also meet with the discharging doctor, nurse, or hospital coordinator to receive all instructions to be fully prepared to provide effective care.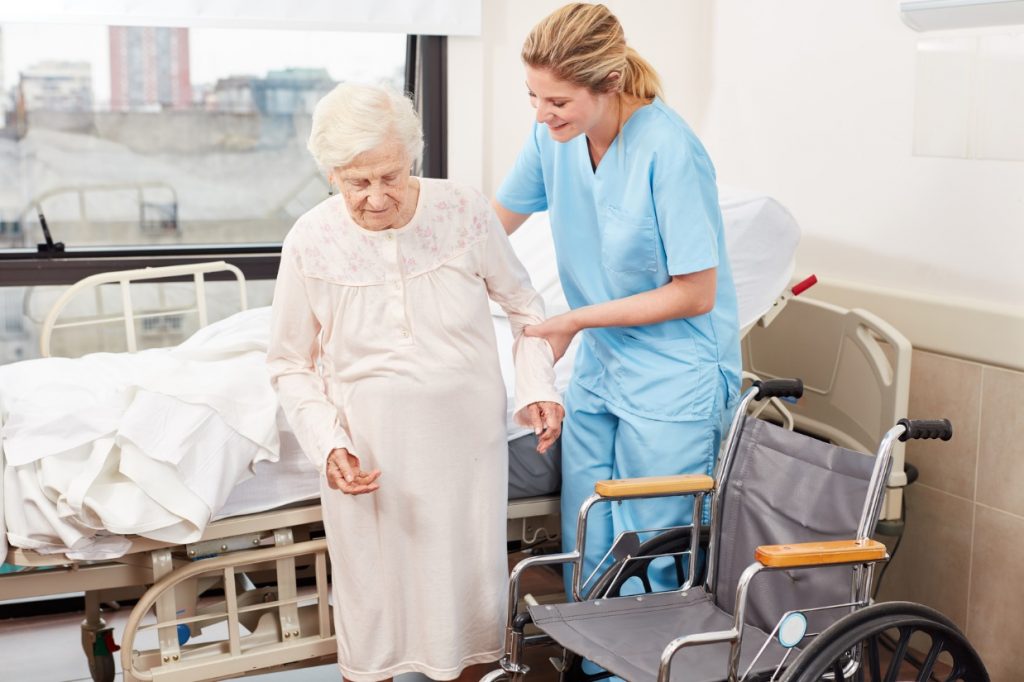 Why Choose Assisting Hands?
After Surgery Home Care Services
After years of training and experience, our staff at Assisting Hands Home Care takes security and quality of service very seriously. This is why we only hire caregivers who have passed extensive background checks, and who are licensed, trained, and experienced before sending them out to meet the clients. It's also important for us to ensure the right fit between patient and caregiver. Upon meeting you, our caregivers will work to form a sense of companionship with you to combat any feelings of loneliness. Depending on your capabilities, they will make fun conversation and participate in your favorite activities to aid the recovery process. Our after-surgery care services include each of the following:
Medication reminders
Monitoring symptoms and changes in condition
Assistance with Mobility / Fall Prevention
Assistance with Toileting and Bathing
Transportation and errands
Laundry
Light housekeeping
Meal preparation
Call (888) 559-3889 for your free in-home consultation
Schedule a Free Consultation
It's important to ensure a full recovery after being discharged from the hospital. This requires that you rest as much as possible to avoid any extra pain or complications. To assist around the home, a caregiver can provide after surgery care services so you can have complete peace of mind while resting. Give us a call at (888) 559-3889 for professional after surgery care services in Illinois, Chicago suburbs and Wisconsin.