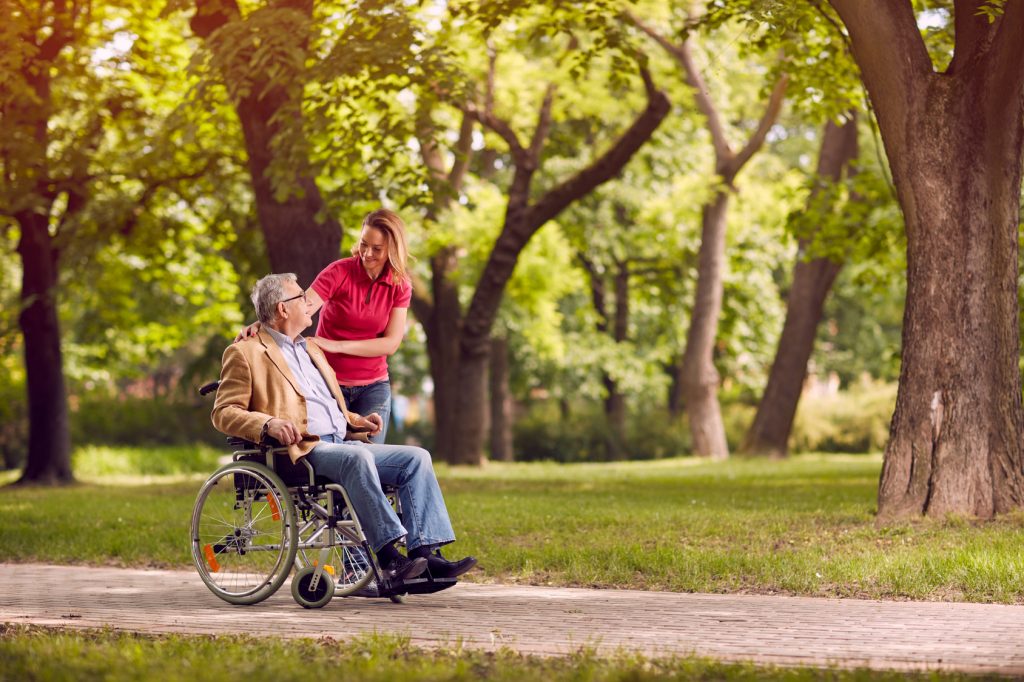 At some point in their lives, family members will serve as caregivers. Meeting the needs of an elderly loved one is rarely limited to hard work that goes unappreciated. Rather, caregiving is a rich and rewarding experience. Here are more common myths about being a family caregiver.
Myth 1: Caregiving is handled by professionals
While professional caregivers, such as those working in home care agencies or listed in nursing registries, are available to provide elder care, families often find themselves caring for a loved one with dementia, a chronic illness, physical limitations or cognitive decline.
The National Alliance for Caregiving reports that the number of family caregivers has risen. The NAC found that 53 million family caregivers provided unpaid care in 2020 (essentially, one in five Americans served as family caregivers). The demand for caregiving is increasing with the growing elder population.
Myth 2: Most family caregivers are women
Middle-aged women are not the only segment of the population to provide care. Today, a diverse group of people are family caregivers, with 40 percent being male. Millennials between the ages of 18 and 34 are increasingly finding themselves in the position of providing care to a family member.
Myth 3: Adult children primarily provide elder care
Adult children do provide care to elderly parents. However, the vast majority of caregiving falls upon the shoulders of spouses. The husbands and wives of seniors primarily serve as caregivers. While adult children provide a significant level of care, most commonly, spouses fill the role first.
Myth 4: Caregiving is restricted to routines
While some caregiving activities, such as providing transportation and performing household chores, is commonplace, caregivers are responsible for much more. Family caregivers manage finances and medical care, help with personal hygiene and provide around-the-clock monitoring. Some even provide skilled care, including wound care and administering injections.
Myth 5: Caregiving is inexpensive
Preserving the safety and well-being of an elderly loved one comes at a high financial cost. When a senior requires in-home personal care, Medicare will not cover the expense. Family caregivers are expected to support the loved one's healthcare and everyday living expenses.
More than 75 percent of family caregivers use nearly 20 percent of personal income to help an elderly loved one. Out-of-pocket costs are used to cover a senior's household expenses, medical needs, personal care items, travel and legal fees, and paid services.
Myth 6: Caregivers are expected to suppress emotions
Caregiving is performed by humans, not robots, so experiencing a range of emotions is normal. It is natural for a family caregiver to experience feelings, like resentment or discomfort, when performing intimate caregiving tasks, for example. Anger, grief and confusion are also common feelings.
Bottling up emotions, however, is not advised. Family caregivers are encouraged to vent pent-up emotions to a trusted individual, such as a friend, counselor, or caregiving support group. Expressing heavy emotions relieves the caregiver of stress, prevents burnout, and promotes quality caregiving.
Myth 7: A care facility reduces family caregiving needs
A senior with complex care needs may need to enter a care facility. Even when the senior is admitted to a skilled nursing facility, family caregivers are a vital part of the care team. The family caregiver may make decisions or simply help the senior adjust to the new setting.
Myth 8: All family caregivers are ethical
Elder abuse is not uncommon. A small number of caregivers may inflict abuse on the care recipient or exploit the senior's financial resources. Alternately, some caregivers may feel they are performing inadequately in their role. Help from a local Area Agency on Aging is available to ensure proper care.
Myth 9: Caregivers provide care independently
Caregivers need a reliable support network in order to function successfully in their role. Several caregiving resources are available to assist caregivers on their journey. Examples of resources for caregivers include adult day centers, senior centers, home care, respite care, and meal programs.
Myth 10: Caregiving offers no rewards
The fact is, caregiving offers the caregiver with immense emotional rewards. Caring for an elderly parent, for example, gives the adult child an opportunity to give back support provided early on. Close bonds form between caregiver and care recipient during the caregiving journey, enriching both lives.
Caregiving can offer significant emotional fulfillment to the family caregiver. However, serving as a dutiful caregiver requires a supportive circle, such as one made up of friends, relatives, neighbors or local organizations. Home care agencies, too, should be a part of the caregiving network.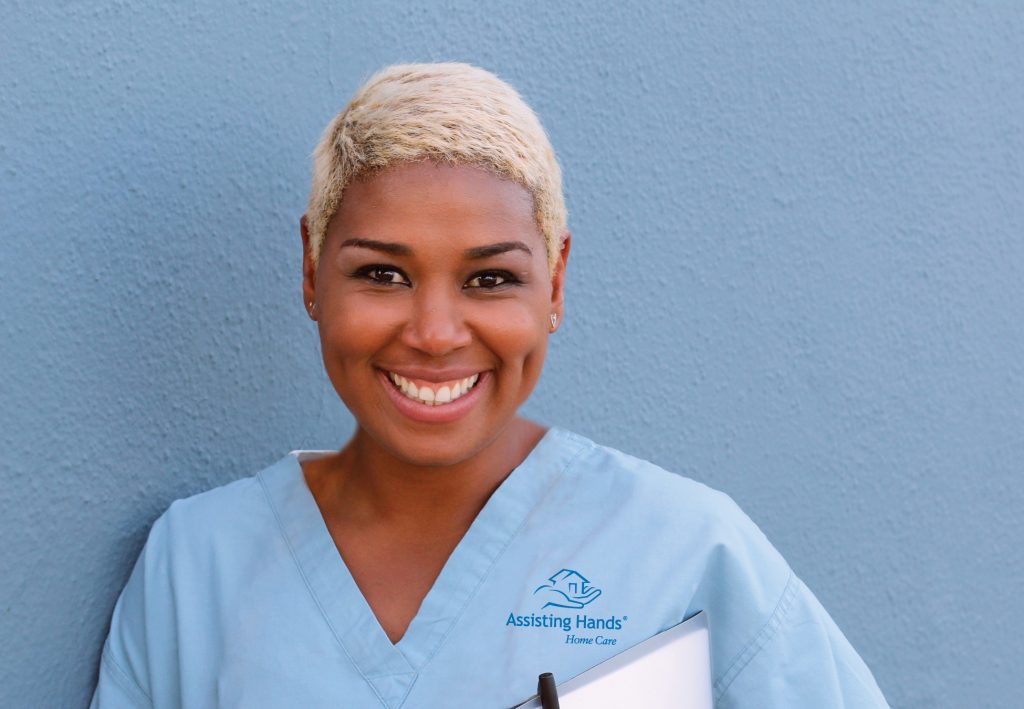 A reputable home care agency is vital to the health of the caregiver. Although caregiving tasks are focused on helping the care recipient, the caregiver must also pay attention to personal well-being. Respite care from Assisting Hands Home Care meets the short-term needs of families.
Stress, exhaustion, depression, and other forms of caregiver burnout can be circumvented by hiring respite care from our senior care agency. Our experienced caregivers provide high-quality elder care to the senior, while you experience relief from the continual demands of caregiving.
As licensed, bonded, and insured caregivers, our professionals give families peace of mind. Families can expect a level of care that is equal to the family caregiver's care. Upon returning to caregiving duties after respite, family caregivers are refreshed and alert; this allows them to continue quality care.
Responsibilities undertaken by our professional caregivers include help with grooming, bathing, toileting and dressing, transportation to conduct errands or visit a doctor's office, meal preparation, light housekeeping, and grocery shopping. Your loved one will enjoy pleasant companionship, which reduces isolation.
Assisting Hands Home Care respite services are beneficial to seniors, including those living with Alzheimer's disease or other forms of dementia. Our memory care services are flexible. We'll tailor a care plan that meets the specific needs of the senior in your life.
Family caregivers deserve occasional breaks from caregiving. Integrate respite care from Assisting Hands Home Care into your caregiving routine and prevent burnout. We serve the elderly in Addison, Bensenville, Elmhurst, Itasca, Lombard, Medinah, Villa Park and the surrounding areas of DuPage County, Illinois. Call us at (630) 313-6160 to schedule an in-home consultation.