As people age, they may lose their teeth or have an inability to chew, swallow, and even cut their food. Many seniors who experience these issues must stick to softer foods as a default. This may not be as appetizing for them as they must give up some of the "harder" foods they are used to. It is important to be knowledgeable about what they can eat as a part of a "soft" diet and keep the meals nutritious. There are many types of foods that can be made soft so that they are easier to swallow.
Just because you or your senior loved one is on a soft diet does not mean that you must eat less nutritious or delicious foods. It is actually highly important for the elderly to eat nutritious foods that will keep their mind and body healthy. Even if they are not able to chew hard foods, they can still get proper nutrition from the foods they are able to eat.
Best Soft Food Options
Here are some examples of soft foods your senior loved one can enjoy which will offer them good nutrition and flavor:
Scrambled eggs are great for seniors as they have protein that helps with building muscle. They also have nutrients and vitamins such as Vitamin D, B12, choline and selenium. If you are worried about cholesterol, you can use egg whites instead.
Smoothies are a great soft food option for the elderly. You can use fruits that they like and to get the best benefits, you can add protein powder and nutritious fruits such as bananas and strawberries.
This is a super easy meal with lots of nutrition and it is easy to eat due to its softness. Oatmeal contains fiber and is very versatile as you can add fruit and flaxseed to make it even healthier. Some prefer oatmeal to be salty so you can add butter and veggies instead and make a meal of it.
Yogurt can be eaten by itself as it contains calcium, protein, and potassium. It also helps keep yeast infections away as it has probiotics.
Whether it is cheese or paneer, this is a great way to add protein and calcium to your loved one's diet. Cottage cheese also helps regulate blood sugar.
If they enjoy mashed potatoes, this is a great option that will provide them with fiber. However, make sure to cut down the butter and heavy cream to keep them healthy and nutritious.
Instead of boiling vegetables, a great idea is to steam them using a steamer. This will help them keep their nutrients.
Beans are high in fiber and protein. However, make sure that they are cooked well so they are soft, and they can be used in various dishes or even eaten alone.
You can use cod, salmon, or orange roughy. This is a great choice to get some omega 3's in their diet. Always stick to grilled or baked fish as it is healthier when prepared this way.
This is a great option for seniors that have difficulty with chewing. There are many tasty options such as pulled pork or even beef stew.
Best Practices of Soft Food Diet
Here are some additional suggestions for soft foods you can implement within your senior's diet:
Always chop, finely mince, mash, or puree foods to make them easier to eat.
Put bread and crackers in soup, milk, or tea, or use a spread.
To make it better tasting, add milk, cream, or broth to mashed veggies such as potatoes and carrots.
Make milkshakes from bananas, melons, or frozen fruit.
To make meat, fish, or poultry softer, use a gravy, broth, or sauce.
To make noodles, veggies, or rice more flavorful, use cheese sauce.
Add butter, salad dressings, and oils to foods to moisten them and make them more flavorful.
Soft food diet is especially important for seniors struggling with stomach cancer and colon cancer, read How To Prepare Meals For Seniors With Stomach Cancer for more information
Benefits of Soft Food Diet
There are many great recipes that can be found in cookbooks and online that will help keep soft diet meals nutritious, healthy, and tasty. A great option for this type of diet is Chinese cuisine. Some of the benefits of this diet include:
Easier digestion due to a variety of healthy foods included in the recipes that contain fiber.
Your loved one can eat smaller lighter meals, combine them with rice for a larger meal, or eat them as a snack and still get the proper nutrition for the day.
Chinese cuisine contains vitamins and nutrients to keep their body and mind healthy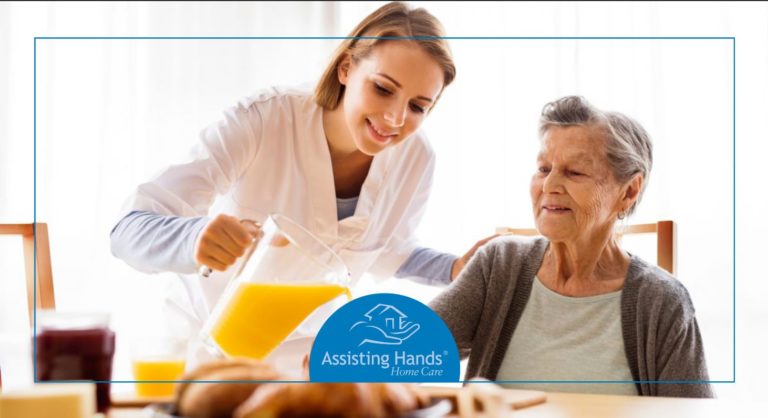 Is your loved one in need of senior home care? Assisting Hands Home Care of Batavia, IL can help. Our caregivers are compassionate and highly skilled and will offer excellent senior care for your loved ones right at home. We will ensure that your loved ones get the care and assistance they need, and we can also help with things like meal preparation to accommodate their diet. Call us today at (630) 332-2203 to learn more about the senior home care services we can offer your loved one in Batavia, Aurora, Bartlett, Geneva, and St Charles, Illinois.