As we spend more time indoors during the late winter and early spring months, it can feel isolating for seniors, especially those with Alzheimer's disease.  Even though they may not be able to spend a lot of time outdoors, seniors can still have fun both indoors and outdoors.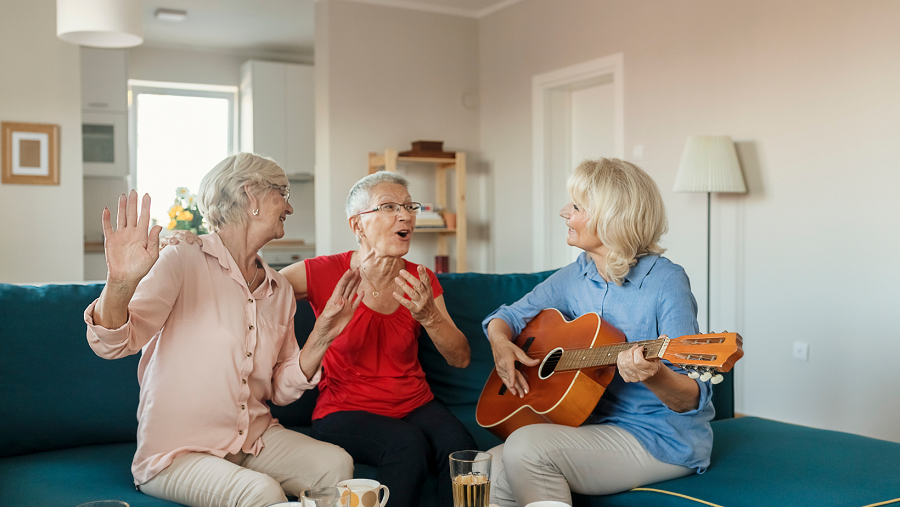 It is important for caregivers of seniors affected by Alzheimer's to keep their minds active, do activities that they find important and interesting, encourage self-expression, and reduce anxiety and irritability which are usually present with this disease.
Here are some fun activities indoors and outdoors to do with seniors suffering from Alzheimer's disease:
Indoors Activities for Seniors with Alzheimer
Singing and Dancing
You may want to try signing along with a song or a hymn. This may bring up memories and make their mood better. Dancing may also be fun for them if they are physically able to do so.
Puzzles and Sorting Activities
Puzzles with large pieces may be a great activity to do with a senior. Also, setting up a sorting activity such as with baseball cards or coins will keep their minds occupied.
Sharpen the Brain with Trivia Games
You can play one-on-one or separate into teams. This activity will help with recalling information and it's a fun and competitive game.
Play Classic Games
Playing an activity such as chess, card games, checkers, or bingo will improve their critical thinking.
Play Video Games
Playing video games has been proven to improve brain function. They improve short term memory, cognitive function, motor control, and more.
Play Icebreaker Games with Family
Playing icebreaker games with family where you ask broad questions about the things they like will help with getting to know the family.
Photo Projects
You can do a fun project with old photos such as creating a scrapbook. This activity can help with memory and allow for lots of creativity.
Watch Family Videos
Watching family videos can spark old fun memories and help with good thoughts. Even if they don't fully remember everything they are seeing, they may still enjoy learning about what is on the video. Try not to ask the question "Do you remember?" too many times as it may become frustrating for them.
Doing Chores
Giving seniors an activity to help with such as folding laundry, watering plants, or organizing a space will help them keep their mind active and help them feel useful.
Grow an Indoor Garden
Growing a garden is proven to be therapeutic. It will give your senior loved one a sense of purpose. You can start with an easy plant such as an Amaryllis which is easy to take care of and lasts for a while.
Pampering
Everyone loves pampering. Hair brushing, a massage, or giving your loved one a manicure might brighten up their mood.
Simplified Old Hobbies
Try to get your loved one to be interested in a hobby they used to enjoy. For example, knitting or needlework. They can work on a simple pattern, and it gives them an opportunity to do something they used to enjoy. Interests vary, so make sure you choose an activity that your loved one used to enjoy and may enjoy doing again.
Exercise Indoors
Exercise helps seniors improve their physical and mental state. They can try doing yoga or light stretching to help with physical movement and to improve their mood. Choose exercises that are best for their physical ability. You should always consult a physician before starting a new exercise routine.
Do a Charitable Task
Sometimes the best thing you can do is something nice for someone else. For example, if they like knitting, you can knit hats together for cancer patients. This will make them feel good as they are helping others in need.
Bake Delicious Homemade Treats
This is a great activity if your senior has a sweet tooth. This will allow them to participate in a fun creative project and have a treat at the end. When looking for recipes, make sure to pick fun and easy ones such as ice cream or other treats.
Outdoor activities become limited in Winter and Spring due to cold weather, read How to Help Seniors Stay Warm in the Winter to help your beloved elderly enjoy some outdoor activities without the concern of experienicng the  freezing temperature.
Outdoor Activities for Seniors with Alzheimer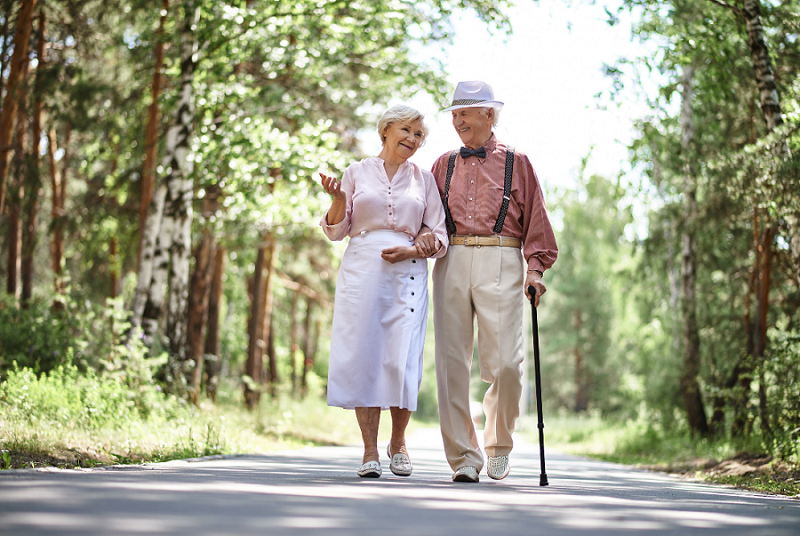 Take a walk
Rake leaves
Visit a forest preserve
Go to a park
Watch dogs at a park
Sit on a park bench
Water a plant
Visit a museum
Set-up a picnic on the lawn
Sweep your porch or patio
Sit on the porch and drink coffee or tea
These are just some ideas that you can incorporate into the life of a senior with Alzheimer's disease. The best way to approach your loved one with new activities is to think about what they enjoy and what their physical abilities are and try to match the two. They should enjoy the activities and get some benefit from them.
At Assisting Hands, we offer non-medical home care services for your loved ones so that they can stay at home safely and comfortably. If your loved one is affected by Alzheimer's disease, our highly skilled staff can provide Alzheimer's care in  Matteson, Mokena, Frankfort, Bourbonnais, Crete, Lansing, and the surrounding areas. Reach out to us today for a free consultation and we will work with you to figure out the best care plan for your loved one.