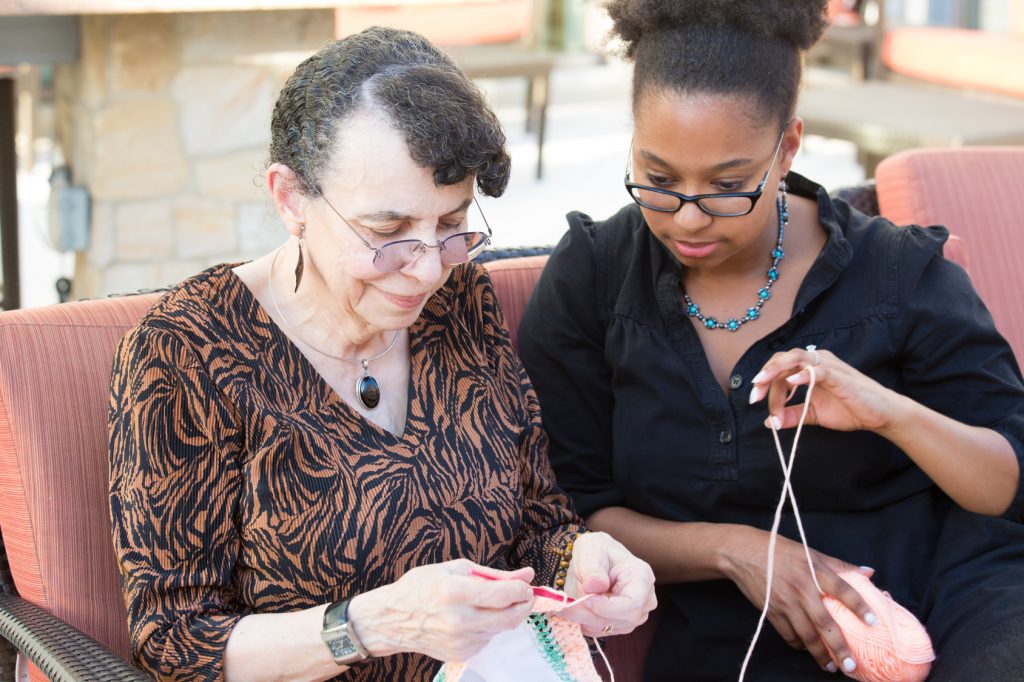 Family dynamics can turn upside down within minutes. A health scare can cause a parent to require parenting from an adult child. Turning into a family caregiver at a young age can be a new and unusual experience. The following are tips to help make the most of the situation.
Baby boomers had fewer children at a later stage in life; many in this generation are also are divorced. Being single leads to a reliance on adult children instead of a spouse for care. Millennial children assume this new, extra role as family caregiver.
Caregivers who are in their 20s and 30s are hardly alone. Out of the 40 million caregivers in the United States, approximately one fourth of them are members of the millennium generation. The responsibilities of serving as a family caregiver puts an additional stress on this age group.
Twenty- and thirty-somethings typically invest most of their time and energy into a career and raising a family. Excelling in the workplace demands personal resources. Building a family unit can only be achieved with time, patience, and attention. Millennials generally have a lot on their hands.
The strain of tending to one's family while simultaneously providing care to an elderly parent can force the family caregiver to feel like the best is never achieved. When roles mesh, the millennial caregiver often feels inadequate as a parent, as a family caregiver and/or as an employee.
Being pulled in several different directions can lead to long-term problems in life. Employment choices, for instance, become limited. This generation of caregivers are more likely to receive warnings about their performance, arrive late to work, be passed up for promotions or be fired.
Overall, when millennials serve the dual role of family caregiver, their lifetime earnings and retirement savings decrease. Ideas of marriage and children become indefinite or delayed. Although millennials know they have family obligations, they also have a responsibility to care for themselves.
1. Seek Local Resources
Implementing a successful plan to help with family caregiving responsibilities requires knowledge of resources. Young caregivers are advised to explore local resources, like a nearby senior center or adult day center. The Area Agency on Aging can connect caregivers with elder care services.
2. Consult Professionals
Consult a geriatric care manager for support and expert guidance. This professional is usually a well-connected licensed nurse or social worker who specializes in geriatrics. The manager will help the family caregiver both identify and find ways to meet an elderly parent's care needs.
Monitoring by a geriatric care manager typically costs $75 per hour and $175 for an initial consultation. In return, the family caregiver can expect the coordination of medical services, an evaluation of in-home care needs or other living arrangements and caregiver stress relief.
3. Find Support
Feelings of isolation and loneliness plague millennial caregivers, more so than older caregivers. Young caregivers feel as if they are the only ones who are in such taxing predicaments. Although most caregiving support groups are geared toward older people, millennials are developing their own.
Local chapters of the Alzheimer's Association, for instance, sponsor online video support groups for young caregivers. The Family Caregiver Alliance provides resources for caregivers of all ages. Also look into the American Association of Caregiving Youth for unique, tailored resources.
4. Inform Employers
Millennial caregivers invested in work are advised to discuss their caregiving situation with an employer or human resources personnel. Ask about utilizing sick time. Look into the Family Medical Leave Act. Being knowledgeable about work resources can provide relief and put fears to rest.
5. Engage in Self-Care
Supporting oneself is the best way to recoup the energy necessary to care for others. Eat balanced meals daily. Be sure to get quality sleep. Be comfortable experiencing all feelings, which are neither good nor bad. Find means of expression through music, drawing or sharing one's story.
Mistakes happen, even in caregiving. In fact, a roadmap to successful caregiving does not exist. While there is no right way to provide care services, family caregivers are encouraged to rely on friends, relatives and community resources for advice, comfort, and much-needed support.
Self-care is important for young caregivers. When stressful caregiving situations are too much to bear, step back and define the role. Find people to help share the burden of elder care. Consider hiring respite care from a reputable home care agency in order to get a well-deserved break.
6. Hire Respite Care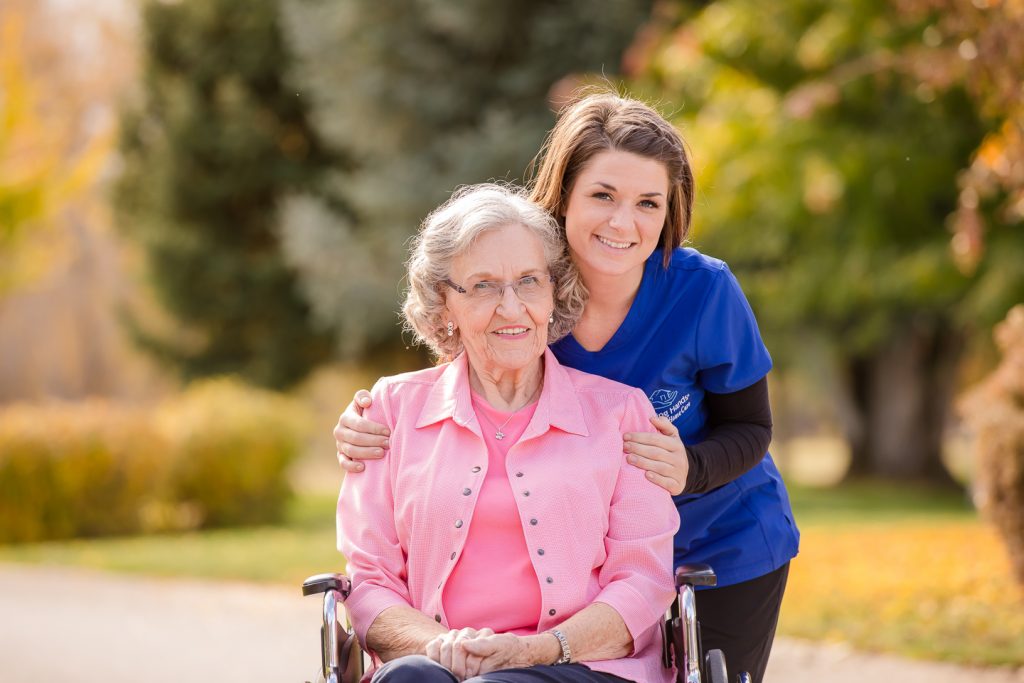 Respite care allows the overwhelmed caregiver a few hours to a few weeks of personal time. Use respite care to go to the gym for two hours, spend an afternoon shopping or take a weeklong vacation. Return revitalized and with the ability to provide improved care to the senior.
Most important of all, millennial caregivers are encouraged to seek support from experienced caregiving professionals. At Assisting Hands Home Care, our goal is to deliver the most compassionate elder care services to seniors in need of in-home support, whether on a daily or infrequent basis.
Professional caregivers from our reputable home care agency are qualified, skilled, and experienced in providing elder care. Our care services include assistance with the activities of daily living, transportation to doctor's offices or the grocery, meal preparation and medication reminders.
As the primary family caregiver, you will benefit most from our dependable respite care services. Our professional respite caregivers are available on a flexible schedule. We are available for both urgent and planned respite care. Our services are ideal whether you have an emergency or plan a vacation.
With the help of Assisting Hands Home Care, millennial caregivers can continue to lead fulfilling lives while caring for aging parents. In addition to respite care, our home care agency offers 24-hour care, live-in care, post-hospitalization care, hospice care and companion care.
Millennial caregivers living in the surrounding communities of Milwaukkee, Kenosha, Waukesha, Franklin, West Allis, Wisconsin trust Assisting Hands Home Care for our comprehensive senior home care services. When you and your elder loved one could use extra support at home, call us at (262) 565-6898 to schedule a complimentary in-home consultation.