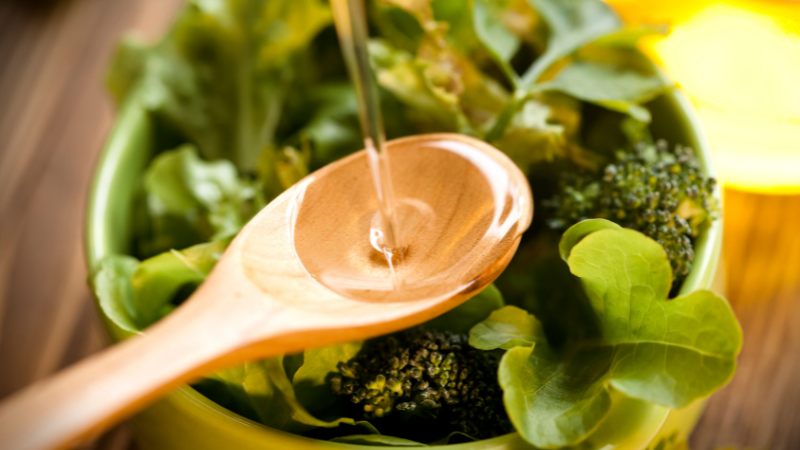 Arthritis is a common condition that affects people of all ages. While many older people develop arthritis, it is not a disease of aging. Arthritis can cause permanent joint changes. Fortunately, seniors with arthritis can reduce joint inflammation by including certain foods in their diet.
The term arthritis does not refer to a single disease; rather, it is a term for joint pain or joint disease. People can suffer from any of over 100 types of arthritis or related conditions. The Arthritis Foundation reports that, in the U.S., arthritis is a leading cause of disability.
The risk for certain types of arthritis, like osteoarthritis, increases with age. Rheumatoid arthritis is a form of autoimmune inflammatory arthritis that may be caused by stress or a virus in people who are genetically predisposed. Infectious arthritis and gout are two additional types of arthritis.
Joint problems can be prevented to an extent by staying physically active, maintaining a healthy weight, and reducing the consumption of foods that trigger inflammation, such as red meats and highly processed foods. Instead, eating healthy foods can lower disease activity.
While there is no cure for arthritis, remission is a realistic goal for many seniors. Remission is simply defined as little to no disease activity. Along with medicine and other treatments, foods in the Mediterranean diet go a long way toward reducing arthritis-related inflammation and pain.
The following foods are rich in antioxidant, anti-inflammatory and analgesic properties—which can help reduce the arthritic pain and inflammation experienced by affected seniors. Easing arthritis symptoms can be achieved through various beverages, seafood, fruits, oils, spices, nuts, and vegetables.
1. Green Tea
Green tea contains a natural antioxidant that stops the inflammatory chemicals in the body that contribute to arthritis. The mild beverage may also prevent cartilage from breaking down, thereby preserving the joints. Aim for two servings a day and use tea bags rather than powdered mixes.
2. Seafood
Certain types of seafood, specifically tuna, salmon, mackerel, and sardines, are rich in the Omega-3 fatty acids that can decrease inflammation. Try to eat two or more three- to four-ounce servings of fish per week. A practical alternative to seafood is fish oil supplements.
3. Berries
A commonly available power food that fights arthritis-related inflammation is the berry. Fruits, such as blueberries, raspberries, strawberries, and blackberries, are rich in antioxidants and contain anthocyanins, which reduce inflammation. Eat a variety of berries, frozen or fresh, throughout the week.
4. Dark Leafy Greens
Anti-inflammatory vegetables include spinach, kale, broccoli, and collard greens. Containing an abundance of Vitamins C and E, leafy greens help the body produce collagen (to aid in joint flexibility) and protect the body against pro-inflammatory molecules. Gradually add these foods to the diet.
5. Nuts
Nuts, being rich in Vitamin E, calcium, fiber, magnesium, zinc, and Omega-3 fats, have anti-inflammatory effects. Munch on almonds, hazelnuts, pecans, pistachios, peanuts, and walnuts. Nuts are heart healthy, which is a benefit for seniors with rheumatoid arthritis, since they have a higher risk for heart disease.
6. Olive Oil
Extra virgin olive oil contains a plentiful amount of heart healthy fats, like Omega-3 and Omega-6 acids, as well as oleocanthal, which offers benefits similar to anti-inflammatory drugs. Consume two to three tablespoons of olive oil daily, instead of vegetable and corn oils, to improve arthritic symptoms.
7. Whole Grains
Whole grains are a healthy source of filling fiber, which helps seniors maintain a healthy weight. Fiber-rich foods have been shown in some studies to reduce blood levels of CRP, an inflammatory marker. Eat six ounces of brown rice, quinoa, or other whole grain per day.
8. Garlic and Onions
Some forms of arthritic pain may be relieved by consuming garlic and onions, which contain anti-inflammatory chemicals. Try mixing salsa into a daily diet, as it contains not only onions, but tomatoes and other vegetables. Eating salsa boosts a senior's intake of Vitamin C, fiber, and antioxidants.
9. Ginger and Turmeric
Like garlic and onions, ginger and turmeric are known to have chemicals with anti-inflammatory properties. Sprinkle these spices on foods and beverages for limited health benefits. Alternately, seniors living with arthritis can get a healthy dose of these spices by taking supplements.
The abovementioned foods are key to the Mediterranean diet. Consuming these foods not only curbs inflammation and benefits the joints, but also leads to weight loss, which can ease joint pain. They offer additional benefits, like protecting against stroke and cancer and lowering blood pressure.
The foods in the Mediterranean diet are touted for their anti-inflammatory and disease-fighting capabilities. Joint health and the optimal management of disease activity can be achieved when seniors or their caregivers make the effort to incorporate healthy foods into a daily diet.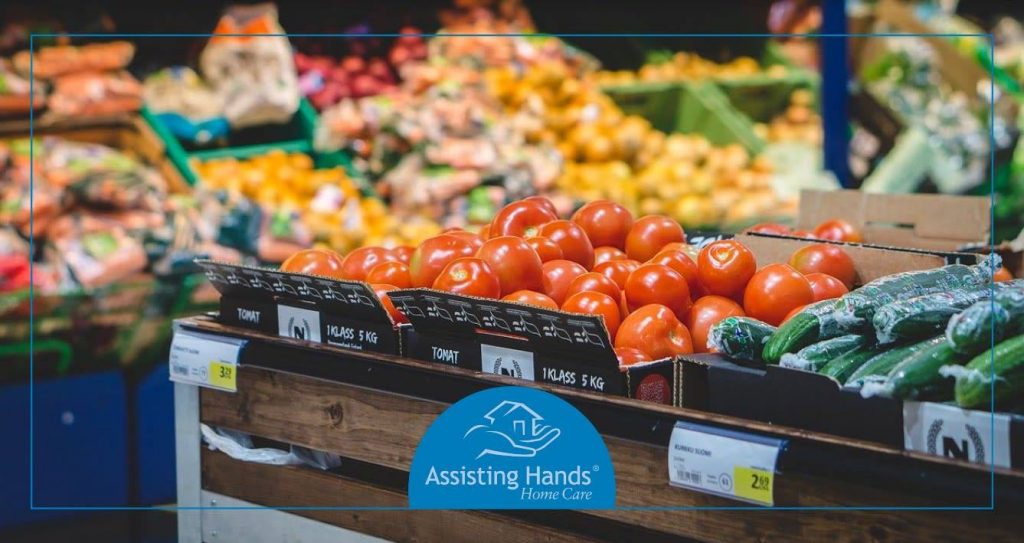 Arthritis pain and inflammation can make even the simplest of everyday tasks difficult. Cooking, for instance, can be challenging for seniors with arthritis. Daily in-home help is available from Assisting Hands Home Care. We'll prepare balanced meals with foods that fight arthritis symptoms.
As a leader in home care, we make it our mission to support seniors with the activities of daily living. When elderly individuals suffer from arthritis or any other condition, our experienced caregivers provide the necessary in-home support to enable them to live at home comfortably and independently.
Assisting Hands Home Care elder care services are comprehensive and include nonmedical support with personal hygiene tasks, transportation, meal preparation, grocery shopping, medication reminders, light housekeeping, and companionship. Our companion care is invaluable to seniors, easing their social isolation and loneliness.
Companion care from our leading home care agency starts with us building strong relationships with the seniors we serve. We initiate conversations, play board games, encourage care recipients to pursue hobbies, and take them on safe outings. Caregivers also walk with seniors to promote exercise.
Senior care from Assisting Hands Home Care is a priceless investment in the well-being of older adults. When you are ready to start elder care, choose our home care agency. We serve Downers Grove, Hinsdale, Burr Ridge, Lyons, Indian Head Park, McCook, Hodgkins, Countryside, Willow Springs, Palisades, La Grange Highlands, Clarendon Hills, Brookfield, Western Springs,  Darien, La Grange,  Oak Brook, Willowbrook, Illinois, and its surrounding communities with dedication. Call us at  (630) 413-9899 to schedule an in-home consult today.