Growing older comes with many perks, from extra leisure time to senior citizen discounts. Despite the joys of aging, a large number of elderly individuals live on a fixed income. Seniors are eligible to receive help in the form of government benefits and assistance, like from the following programs.
Many seniors fall short when it comes to the amount they have saved for retirement. Experts recommend that older people save $514,800 for retirement. But, on average, retirees save up only $191,659 to live off during their retirement years.
Over three-quarters of seniors depend on Social Security. However, the income they receive covers only 40 percent of what they need to live each month. Numerous aging people go into debt just to keep up with their daily living costs, making half of them wish they'd retired later.
Seniors struggling to make ends meet have access to a range of government benefits and assistance. Most government programs are designed to benefit older people who fall into the low-income bracket. These resources can help aging adults continue to live with comfort and dignity.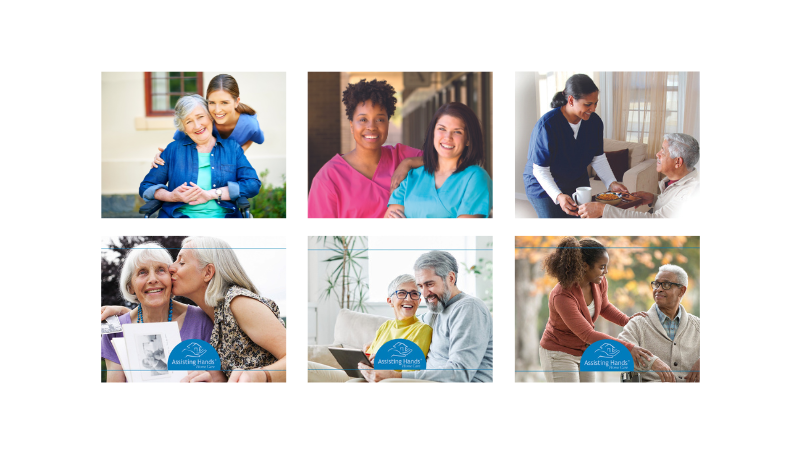 1. Supplemental Security Income
Unlike Social Security, Supplemental Security Income (SSI) is not based on work history. Rather, it is financed by funds from the US Treasury. Eligible individuals are US citizens who are 65 or older and have a limited income. Once approved, the applicant receives monthly benefits.
2. Supplemental Nutrition Assistance Program
SNAP, otherwise known as the Supplemental Nutrition Assistance Program, supports the food budgets of elderly individuals. People over age 60 can apply and receive an Electronic Benefits Transfer card that can be used to purchase eligible food in authorized grocery stores.
3. Senior Farmers' Market Nutrition Program
Low-income seniors have access to fresh, locally grown fruits, vegetables, and honey through their participation in the Senior Farmers' Market Nutrition Program. People who are at least 60 years old and have a household income of no more than 185 percent of the poverty income guidelines can apply.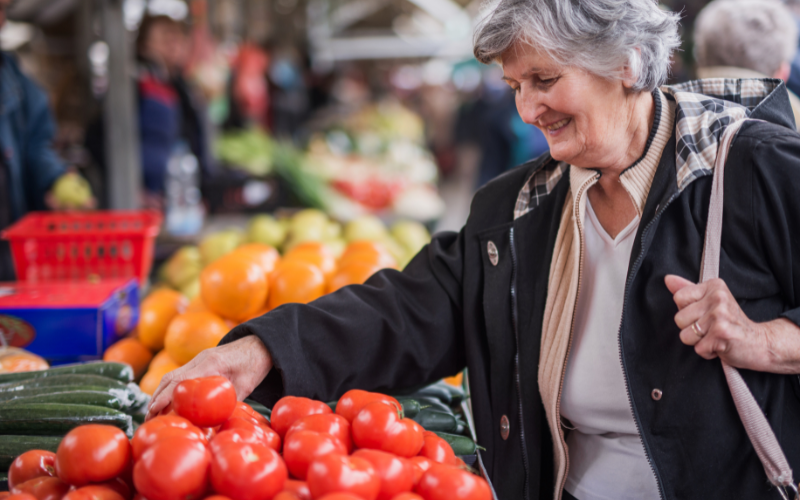 4. Weatherization Assistance Program
Seniors who live in their own homes benefit financially when their residences are energy efficient. The Weatherization Assistance Program (WAP) helps low-income seniors reduce their energy bills with home improvements, from repairs to equipment replacements of refrigerators, furnaces, and water heaters.
Low-income seniors can also receive free household appliances through WAP. The government program is designed to help older adults conserve energy at home, which can be done by distributing energy-efficient appliances, such as refrigerators, washing machines and dryers, dishwashers, and stoves.
When home improvement projects are not covered by WAP, aging people over 50 can still receive government help. Seniors who meet the low-income criteria are eligible to receive free government funds to make repairs and improve their home's energy efficiency.
Government programs are also available to assist low-income seniors who need an air conditioner. HVAC assistance is normally routed through WAP. In order to qualify, an energy audit is conducted. Older adults who suffer chronic breathing issues receive government priority.
5. Medicare Savings Program
The Medicare Savings Program (MSP) is another government benefit that supports seniors over age 60. The financial assistance older people receive is intended to pay for their insurance premiums as well as Parts A and B deductibles, coinsurance, and copayments.
Each state administers a Medicare Savings Program, so contact the state to apply. Seniors may be eligible for any one of four tiers, which are based on income: Qualified Medicare Beneficiary, Specified Low-Income Medicare Beneficiary, Qualifying Individual, and Qualified Disabled Working Individual.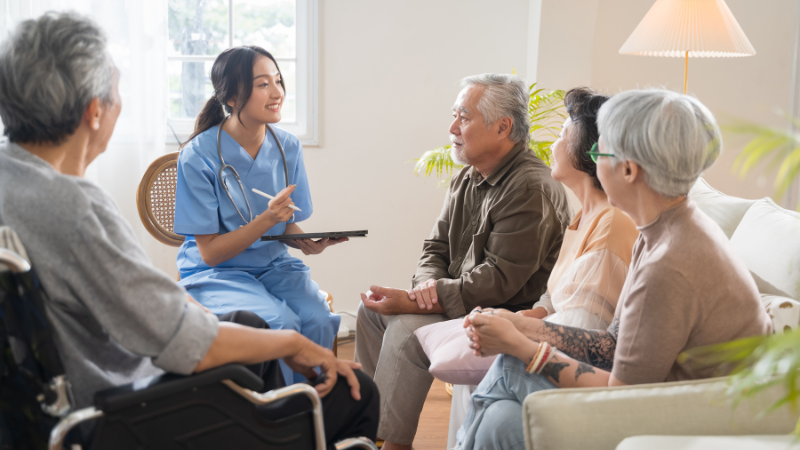 6. Survivor Benefits
Widows and widowers may be eligible to receive financial support from the government if they worked long enough under Social Security to qualify. Survivors receive a one-time lump sum of $255. Surviving spouses aged 60 and older are eligible to receive monthly benefits.
7. AmeriCorps Seniors
AmeriCorps Seniors is a nonprofit organization of volunteers aged 55 and older who serve the needs of older people. A number of services are offered to seniors, including its Senior Companion Program. Volunteers prevent social isolation in seniors by serving as a friend and helping with daily tasks.
8. National PACE Association
When living at home, seniors enjoy reliable assistance from the Programs of All-Inclusive Care for the Elderly (PACE). They receive various types of care, including rehabilitation, medical, and personal, allowing aging adults to continue to live independently in the comfort of home.
9. National Adult Day Services Association
Seniors who wish to reside in their community receive support from the National Adult Day Services Association (NADSA). Supervised care is provided to seniors outside of their home. Receiving health and social services in adult day centers run by NADSA is oftentimes a cost-effective solution.
Today, older people are surrounded with support, whether from government programs or reliable home care agencies, like Assisting Hands Home Care. We offer daily in-home help to seniors so that they can age in place and live an independent lifestyle.
Our non-medical elder care services are comprehensive. The elderly receive help with daily hygiene tasks, grocery shopping, and transportation to senior centers, doctors' offices, or exercise classes. Professional caregivers prepare nutritious meals, clean the home, and give timely medication reminders.
Companion care services are vital to the social and emotional health of seniors. Our caregivers serve as pleasant companions, conversing with our care recipients, taking them on safe outings, and encouraging them to pursue enjoyable leisure activities. We ward off seniors' loneliness and social isolation.

Assisting Hands Home Care is an important resource for seniors of all ability levels. Our elder care services allow aging people to lead healthy, productive lives. Professional caregivers from our agency are bonded, licensed, and insured to give seniors and their families maximum peace of mind.
Families exploring elder care options are encouraged to turn to Assisting Hands Home Care. We provide invaluable home care services that promote the dignity of seniors living in Batavia, Illinois, and the neighboring communities. Call us today at (630) 948-8193 to schedule a free in-home consultation and start senior home care.