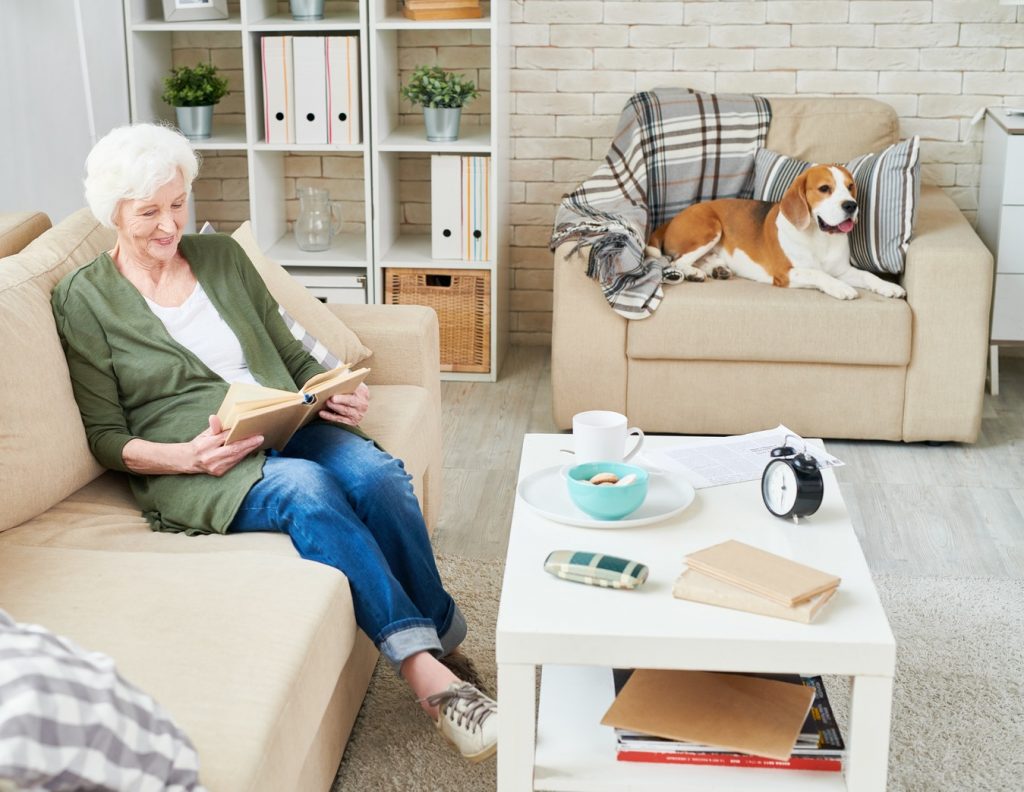 Functioning independently at home is one of the most important contributors to seniors' well-being and dignity. Whether seniors live with family members or live alone, they should have the following 20 items to help increase comfort, safety, and convenience in their daily lives.
1.Big-button Smartphone
Seniors who keep up with technology should have a smartphone. But for the older individual to comfortably use the phone, it must feature large buttons and high-quality sound. Certain recommended flip phones are designed especially for the elderly smartphone user.
Phones that are specifically manufactured to be used by senior individuals come complete with a bright screen, a backlit keypad, a loudspeaker and a built-in emergency response button. These phones also offer senior-friendly features, like built-in text-to-speech and camera.
2.Mobile Alert System
Personal emergency response systems are critical for keeping seniors who spend time alone safe. Elderly users can contact loved ones or a caregiver through the system's cellular technology. Medical alert systems are conveniently small and may be worn on the wrist or as a pendant.
3.Electronic Pill Dispenser
Organizing prescription drugs is a challenge, especially since most seniors take multiple medications per day. Electronic pill dispensers dispense pills and provide medication reminders. These handy devices prevent seniors from mixing up drugs and suffering ill health or even death.
4.Rolling Walker
A rollator walker gives seniors with mobility issues a boost of confidence. Rather than be confined to the home, walkers allow older people to enjoy activities without risking falls. Walkers come in various sizes and styles, and the ideal walker should fit a senior's personal needs.
Bathroom Aids
5.Grab Bar
Grab bars installed in the bathrooms promote balance and reduce senior slips and falls. Grab handles should be water-resistant, durable, and easy to install. Place grab bars next to the toilet and flip-up grab bars in small showers. Depending on the brand, grab bars support 300 to 500 pounds.
6. Slip-Resistant Mat
Falls in the bathroom are preventable. Slip-resistant mats are essential for increasing seniors' safety in the moisture-rich bathroom. Anti-slip mats should be placed on the tub floor and in front of the shower and sink to prevent accidental falls on slippery bathroom tiles.
Kitchen Aids
7.Automatic Jar Opener
Even young people have trouble opening tightly sealed jars. Seniors, especially those with arthritic hands, can effortlessly open bottles, cans, and jars by using an automatic jar opener. Certain devices are also able to help seniors painlessly twist open childproof medicine bottles.
8.Vegetable Peeler
Arthritis, hand tremors and dexterity problems limit a senior's grip. Vegetable peelers make it easy for older adults to peel potatoes and carrots without risking injury. The peeler's rubber grip prevents accidental slipping. Plus, vegetable peelers are doubly handy for peeling fruits.
9.Clothing Aids: Zipper Puller, Button Hook and Shoe Assist
Limited reach or physical strength make dressing a monumental task for the elderly. Clothing aids, like zipper pullers, button hooks and shoe assists allow seniors to get dressed independently. A shoe assist, for example, helps seniors who are unable to reach down to slip on shoes.
Smart Devices
10.Fall Detection Sensor
Technology allows families to keep tabs on their elderly loved ones' safety. Smart sensors are able to detect when a senior stumbles and falls—without the need for wearing a pendant or wrist device. When a fall is detected, the system automatically calls the emergency contact for help.
11.Smart Lighting
Smart lighting is a benefit to seniors who often struggle with poor nighttime vision. Voice control or an app turns lights on and off without the senior fumbling with light switches. Through the app, the senior or family member can set timers and view which lights are on or off.
12.Smart Speakers
Smart speakers are the hub of an independent senior's home. By using smart assistants, seniors can set medication reminders, adjust a room's thermostat settings, locate a misplaced phone, play music, make a phone call and alert loved ones when help is needed.
13.Smart Plug
Smart plugs are ideal for seniors with memory issues. Forgetting to turn off the stove is no longer a fire hazard, since smart plugs beep and send users a smartphone notification. Smart devices can also control home security, so families know their loved one is safe from miles away.
Entertainment
14.Games
Seniors who partner with smart technology play games and trivia to stimulate their brains and keep their aging minds alert. Voice-controlled technology has the capability to play popular games, such as Jeopardy, Simon Says and Hangman, with eager elderly players.
15.Audiobooks
Audiobooks are an entertaining alternative to reading print books, as stories may be enjoyed without seniors having to strain their eyesight in attempts to read small print. A wide range of audiobooks may be listened to for free via various websites or purchased.
16.Gardening Aid
Seniors can continue to enjoy a gardening hobby when they utilize a garden rocker seat. Weeding and planting is achieved without straining one's back and adding pressure to weak knees.
17.Headsets and Wireless TV speakers for Seniors
TV listening speakers and assisted living headsets amplify television volume to avoid blaring noise at damaging levels.
In-Home Senior Care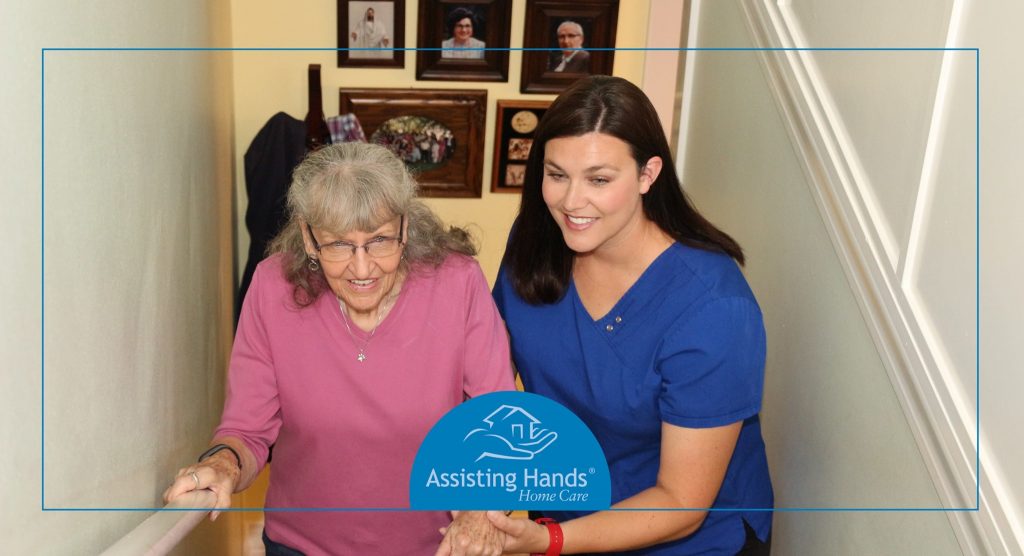 Modifying the home so that seniors remain comfortable and protected as they age is necessary. Families will also find peace of mind when they hire professional caregivers from Assisting Hands Home Care. We provide companion care, transportation, meal preparation and personal hygiene assistance.
In-home senior care service providers complement the abovementioned items and contribute to a senior's well-being. There is no substitute for the human touch—not even Alexa can do what caregivers do—and our caregivers offer the compassion, reliability, and quality care that technology does not.
Trust Assisting Hands Home Care for all your elderly loved one's nonmedical care needs. Our services are flexible and include respite care, post-operative care, and 24/7 home care. Seniors living in Bartlett, Batavia, Geneva, St. Charles, and Aurora, IL will benefit from a consultation with our dedicated home care professionals.