Bedtime does not always equate to a peaceful night's rest for seniors. Some elderly individuals are fraught with issues during the night, preventing them from experiencing a restful slumber. The overnight caregiver's responsibilities are an immense support to seniors who awaken at night.
What is an overnight caregiver?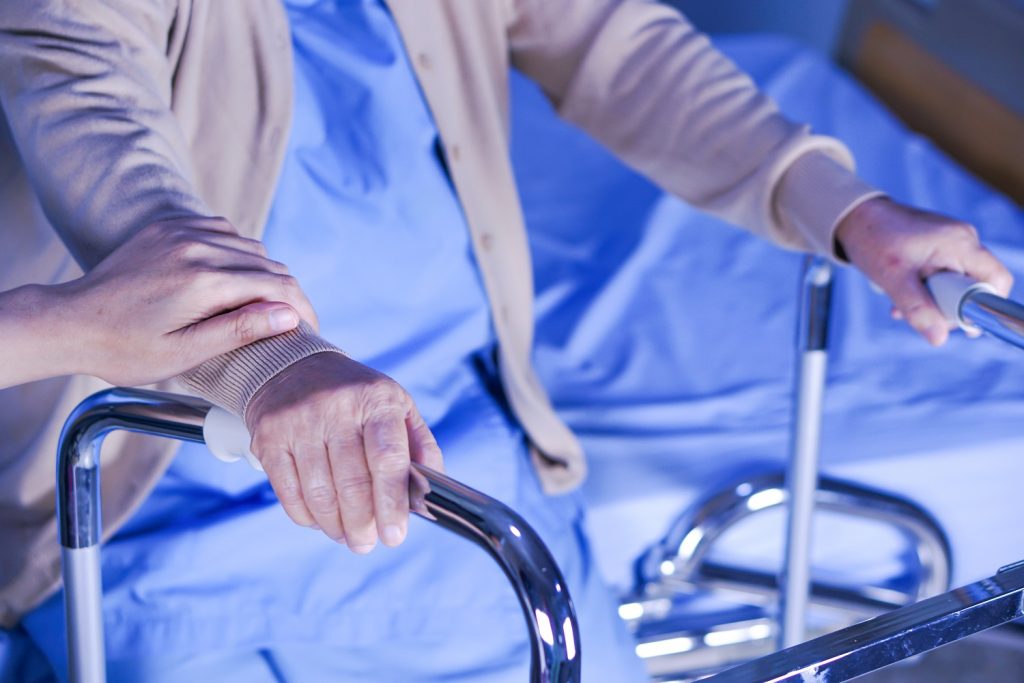 An overnight caregiver arrives at the senior's home shortly before bedtime and remains alert in the home until morning. During the interim, the overnight caregiver provides quality care, as needed, and monitors the senior to ensure he is safe and comfortable.
Why would a senior need overnight care?
The reasons for beginning overnight home care are many. A senior may have recently been discharged from the hospital and require constant supervision, even throughout the night. Or, the elderly individual may be on bedrest due to an illness or chronic condition, necessitating overnight care. A senior who needs temporary support, especially during the night, also benefits from overnight care. Another instance where overnight care is needed is when the aging person is wheelchair bound. When a person requires support to move around the home at night, overnight care is helpful. Overnight care is extremely beneficial for seniors who show signs of dementia or Alzheimer's disease. Sleep that is disrupted is likely to aggravate dementia conditions. As a result, the dementia patient will experience disorientation and anxiety.
An overnight caregiver is trained to calm the senior. Sleep patterns change as people age. Seniors also have a harder time falling asleep. Once they are asleep, seniors wake up often at night (on average three to four times) and are aware that they are awake. Because seniors wake up at night, they spend less time in deep sleep. Seniors wake up several times a night due to various reasons. They may have the need to get up and urinate. Discomfort or pain from chronic ailments can keep them up at night. Seniors may be ridden with insomnia, anxiety or depression, which also contribute to sleeplessness. It is normal for seniors to wake up once or twice per night. Waking up more often should prompt the services of an overnight caregiver. Family members should observe an elderly loved one's nighttime activity to determine whether an overnight caregiver is needed to tend to the senior.
1. Dementia Care
An overnight caregiver provides a range of compassionate care services when the senior wakes at night. Dementia or Alzheimer's patients may wander aimlessly at night, which is a symptom of the disease. Overnight caregivers will gently guide the senior back to the safety of his room. Dementia patients who wander at night are vulnerable to falls and fall-related injuries. Overnight caregivers are alert at night and will ensure the senior who wanders does not trip or fall in the darkness. The caregiver also protects the senior from wandering out of the house and getting lost. The overnight caregiver supervising a dementia patient will be sure to keep the house doors securely locked to deter wandering. Access to keys will be revoked as a means to discourage wandering. The caregiver may even place large, no-exit signs on the door to prevent the senior from opening doors (Click here to learn more: Dementia Care).
2. Restroom Assistance
It is common for seniors to use the bathroom urgently at night. Especially for older individuals with mobility issues, overnight caregivers are essential. The overnight caregiver is ready to provide physical support to ensure the senior gets to the toilet in time and safely in the darkness of night.
3. Sleep Promotion
Overnight caregivers are aware of measures to promote sleep in the elderly. These professionals avoid giving seniors stimulants, like coffee, soda or tea, before bed. Caregivers also engage in relaxation techniques to encourage sleep and avoid excessive stimulation, like violent TV shows, prior to bedtime. A senior might fall asleep with a light bedtime snack, such as warm milk that naturally contains sedative-like amino acids. The overnight caregiver is responsible for preparing the snack. Although alcohol induces drowsiness, caregivers will not provide it, as it causes seniors to wake up later at night.
4. Medication Reminders
Prescription medications should be taken at the right dose and at the scheduled time. Seniors who are prescribed blood pressure medications or any other drugs should take their medicines regularly. Overnight caregivers provide reliable medication reminders to ensure medication compliance.
5. Companionship
Depression can be emotionally draining for seniors. When older individuals with depressive symptoms unexpectedly awaken at night, overnight caregivers are present to offer companionship and emotional support. Overnight caregivers provide relief from depressive thoughts and the urge to inflict self-harm.
6. Personal Care
Seniors who prefer to bathe at night will receive discreet assistance from overnight caregivers. The professionals are responsible for helping seniors safely bathe, groom and get dressed for bed. Caregivers may light the hallways leading to the bathroom to prevent falls in the darkened evening hours.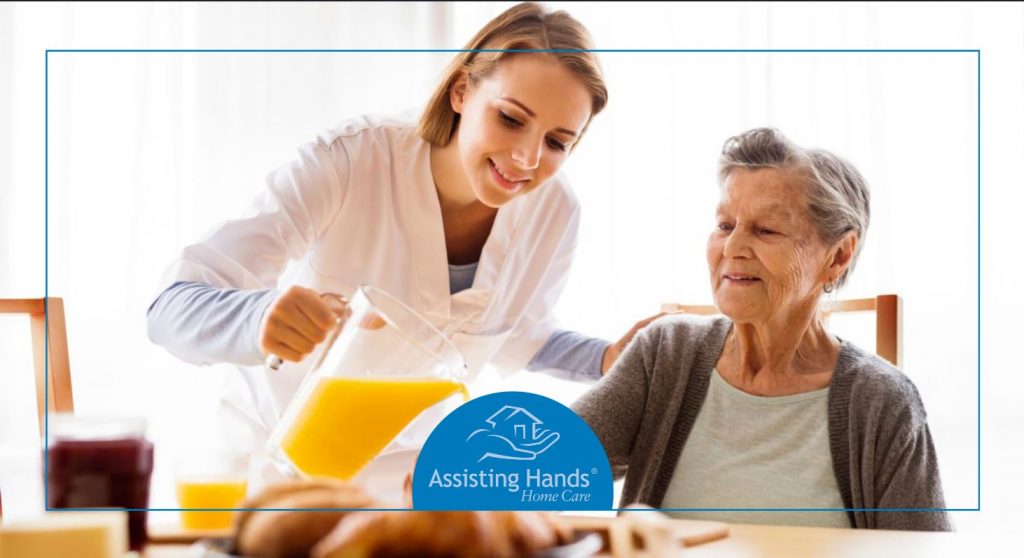 When your loved one wakes up at night, he would benefit from dependable overnight home care provided by Assisting Hands Home Care. Our overnight caregivers stay awake and alert during their shifts to ensure that elderly care recipients receive quality care at any hour of the night. Assisting Hands Home Care overnight service providers offer a range of non-medical support during the night so that seniors remain comfortable and as well-rested as possible. Our responsibilities include all of the abovementioned overnight services, plus additional caregiving services.
While our overnight caregivers provide assistance throughout the night and respond promptly to emergencies, we are also available to assist seniors in the early morning. We help our care recipients with morning personal care routines, like bathing, shaving, grooming and getting dressed for the day. Caregivers from Assisting Hands Home Care are licensed, bonded, insured and background checked. Our reputable home care agency sends trained, experienced and qualified overnight caregivers to our care recipients' homes. We are available to serve the elderly who live in Lombard, Villa Park, Elmhurst and the communities surrounding DuPage County, Illinois.