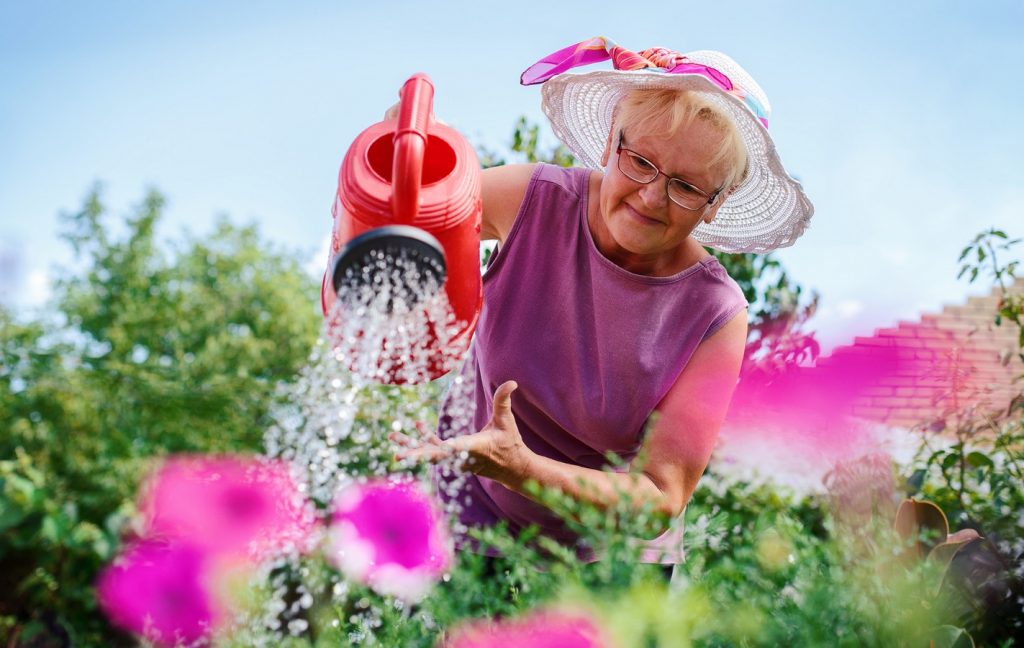 The summer can be a pleasant time filled with sunshine and relaxation. The atmosphere provides great opportunities for people to go outside and enjoy themselves but rising temperatures can also be a severe threat to people's well-being, especially for elderly individuals.
Excessive heat and humidity can result in serious health problems for anyone. But for seniors in particular, there is a greater risk for such issues because of medications, natural aging, and chronic health conditions. Older people have a more difficult time regulating body temperature through blood circulation and sweat glands.
Knowing this, elderly individuals need to be aware of the potential dangers that summer weather presents. That way, they can put themselves in the best position to remain safe and healthy.
Continue reading to learn about the dangers summer can present and to get some summer safety tips for the elderly.
Common Problems Caused by the Summer Heat Dehydration
Dehydration is when your body loses more water than it takes in, causing the body to function improperly. This can be especially concerning for elderly individuals because thirst senses tend to lessen as people age.
If you are dehydrated, you may experience headaches, feel weak, be confused, experience dizziness, and pass out.
To prevent dehydration, drink enough fluids. To combat dehydration, consume water and drinks that contain electrolytes. When dehydrated, your body has lost electrolytes, so you need to replace them.
1. Heat Syncope
Heat syncope is when high temperatures cause a person to faint. If you have been in the heat, are feeling especially warm, and are experiencing dizziness, you might suffer from heat syncope. In such a case, you should lie down, cool off, and hydrate.
2. Heat Exhaustion
Heat exhaustion is more severe than dehydration, as the problem is also a result of being overheated. Usually, a person experiencing heat exhaustion has a body temperature between 98.6°F and 104°F.
Signs of heat exhaustion can include either no sweating or excessive sweating, paleness, weakness, cold or clammy skin, headaches, nausea, dizziness, fainting, and more. If you are experiencing heat exhaustion, hydrate and move somewhere cool and shady.
3. Heat Stroke
Heat stroke can be a result of untreated heat exhaustion. It is a hazardous rise in body temperature. For seniors, it can occur over the course of days. If not addressed promptly, heat stroke can result in death.
Signs of heat stroke include a body temperature of at least 104°F, a rapid pulse, nausea, fainting, dizziness, and headaches. While calling 911 isn't a bad option for any of the aforementioned heat-related problems, they aren't always necessary. For heat stroke, however, you will want to call 911 right away. If safe and possible, have the affected individual consume water or an electrolyte-based drink and move to a cool place with shade. Remove any heavy clothing from their body, and place cool, soaked cloths on the neck, armpits, wrists, and ankles. This will help lower their body temperature.
Summer Safety Tips for the Elderly
1. Maintain a Cool Environment
Even when you stay indoors during the summertime, the heat can be enough to keep your home overly warm. Because of this, you need to keep your environment cool and comfortable for yourself. Turn on the air conditioning if you have the option. Otherwise, use fans to help combat the heat. In addition, keep windows covered when possible during the daytime so that direct sunlight doesn't come inside.
2. Limit Your Time Outside
Everyone needs to get outside for their daily dose of vitamin D. But time spent outdoors needs to be limited, especially for seniors during the summertime.
The more time that elderly individuals — or anyone, really — spends outside in the heat, the greater chance there is for them to suffer from a heat-related health problem like heat exhaustion. This means limiting strenuous work and activities outside, because these activities combined with the heat will naturally make it more difficult to recover.
Seniors should remember to also wear sunscreen while outside to protect their skin from the sun. The sunscreen should have a sun protection factor (SPF) of at least 15.
3. Hydrate Yourself
Knowing of the potential for dehydration during hot summer days, people need to continually hydrate themselves. Seniors should be drinking plenty of water to keep up their hydration. Other drinks like clear juices can help with hydration as well, but alcohol and caffeine should be avoided if they are not already. These drinks can actually cause people to urinate more, losing water and making an individual less hydrated than they were before.
4. Wear Appropriate Attire
The clothing choices that people make can affect their body temperature and comfort levels. There's a reason that, during cold and snowy days, people layer up and wear thicker clothing and coats. Likewise, during hot summer days, people should be mindful of wearing light, comfortable clothing that helps keep them cool.
Linen and cotton clothing items are a great choice, because these fabrics are breathable. Additionally, avoid wearing darker-colored clothing items because the color absorbs heat. That said, if an elderly individual is wearing a black T-shirt, then they naturally stay warmer for longer, because their T-shirt absorbs the summer heat.
For more information, check out Heat Safety Tips from IEMA
Professional Elderly Care from Assisting Hands
If you are concerned about your elderly loved one's safety this summer, then it is a good idea to seek help from elderly care professionals.
Assisting Hands Home Care provides numerous elderly care services available in Deerfield, Buffalo Grove, Highland Park, Lake Forest, Lake Zurich, Libertyville, Lincolnshire, Mundelein, Vernon Hills, Round Lake Beach and the neighboring areas.
We offer live-in care/24 hour home care for those who need around-the-clock care, overnight care for those who need nighttime help, and respite care for those who need temporary assistance.
Whether you choose our standard elderly care or something specialized like live-in/24 hour home care, our professional caregivers can help care for and watch over seniors during the summer, making sure they remain safe, healthy, and hydrated to prevent issues.
For more information, call (847) 595-1222.