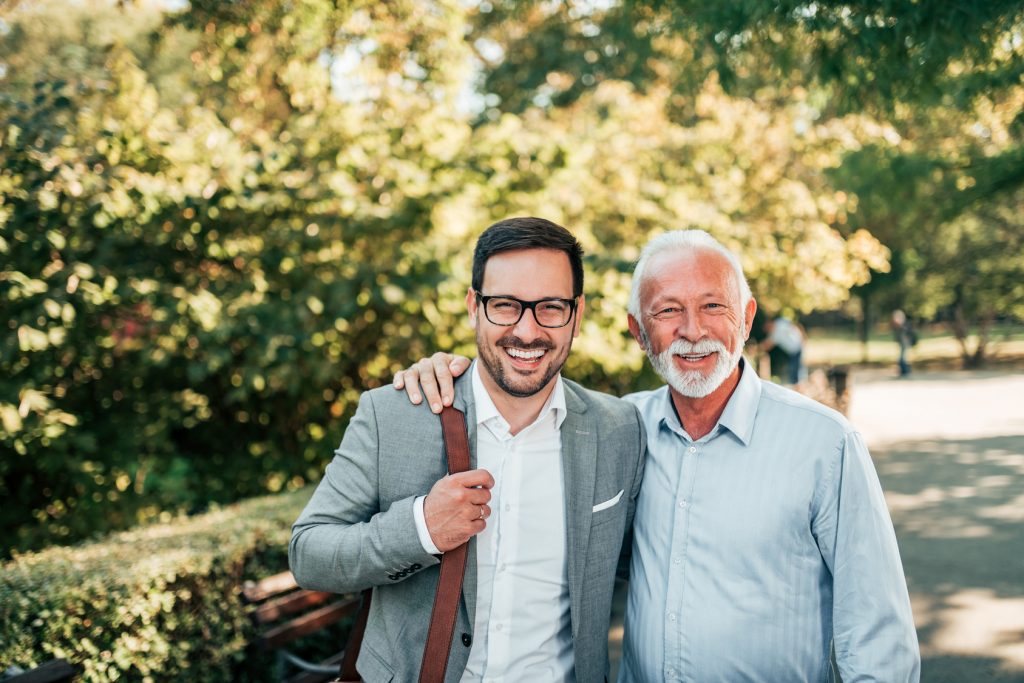 People aged 65 and over make up a large percentage of the U.S. population. By 2060, it is estimated 23.5 percent of the U.S. population will be made up of seniors. The elderly can boast of unique strengths, and their contributions to society are invaluable.
Societies in developing nations are undergoing an unprecedented phase. Population aging has been occurring over several recent decades due to increasing longevity and decreasing fertility. Opportunities exist for an aging society, as the elderly leave behind legacies for younger generations.
Older people may be faced with physical or cognitive challenges. Emerging pains may cause reason for complaints. Worries about income could plague the anticipated years of retirement. No longer being able to drive might leave seniors alone, lonely, and isolated.
While some aspects of aging appear less than desirable, seniors continue to be gifted with numerous positive attributes. Seniors who learn to embrace this phase of life are able to make the most of their existing skills sets and contribute to the well-being of their families and communities.
As they grow older, seniors adapt to their changing circumstances and wish to continue contributing to society as a whole. For as long as they are able, elderly individuals have the desire to be an integral part of the communities in which they live.
Plenty of recent evidence exists to show that many seniors remain productive and creative well into their golden years. The vitality inherent in the older population allows them to remain as valued members of their families, communities, workplaces, and households.
1. Life Experiences
Seniors who live through a wealth of life experiences develop a level of wisdom that is valued by younger people. As a result, older people are often sought out as mentors. Seniors may choose to volunteer to mentor youth, sharing life experiences to help younger people make better decisions.
The elderly are excellent role models for young people. While life experiences may differ, seniors can still help mold the character of those whom they mentor. Through the mentorship, children learn friendship, sensitivity, and empathy. Seniors can be a positive impact in young people's lives.
In the workplace, older employees also share valuable insights that help guide the younger workforce. Career development and improved work performance result when older people offer support and encouragement, share ideas, and help young employees overcome weaknesses and optimize strengths.
2. Grandparent Bonds
Becoming a grandparent is a major milestone that seniors highly anticipate. Grandparents revel in the exuberant company of grandchildren and feel wanted; but the latter benefit significantly, too, especially when strong emotional bonds develop between the senior and the grandchildren.
When a grandparent is in a child's life, the family feels supported and greater cohesiveness. The senior is a comforting source of friendship, influence, and knowledge for the grandchild. Young grandchildren also feel a connection to their family legacy and heritage through the grandparent.
3. Community Contributions
Seniors have more time on their hands in comparison to their younger counterparts. Volunteering is a way older people make good use of their extra time. As a result of seniors' contributions, communities, nonprofit organizations, and faith-based organizations benefit significantly.
Children without grandparents still learn valuable lessons when seniors volunteer with organizations, like the Boy Scouts and Girl Scouts of America. Seniors' strengths are also valued at nonprofits, like the Boys and Girls Club of America, where they may coach a game or help with homework.
Aging adults volunteer to further social causes. Many seniors volunteer to help feed the hungry or run local food drives. Years of life experience also helps seniors who volunteer with youth to steer kids in a positive social or educational direction.
Given today's advancements in technology, seniors can volunteer from home. An internet connection and computer are the only tools needed to tutor kids online. Even seniors with mobility issues can use technology and their knowledge to stay engaged and conversational while tutoring children.
Seniors with a lifetime of experience filing taxes can help individuals file their own. Tax season lasts about the first half of each year. Older adults help people at community centers to fill out the paperwork. Local businesses even benefit from seniors' experiences to get the taxes done.
Older people still have plenty to offer to the people around them. Seniors' strengths do not have to be entirely physical. Many volunteer positions do not require manual labor. A willing attitude and a few hours of time are all that's necessary to make a meaningful impact.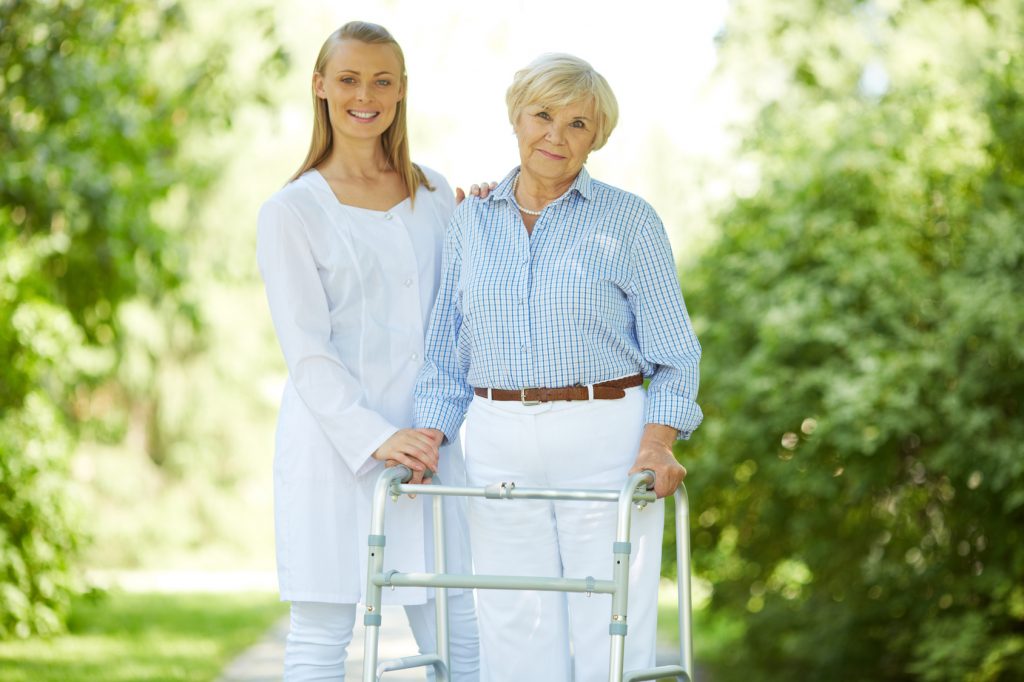 While seniors' strengths include invaluable life experiences, wisdom, friendship, emotional support, and unconditional love, sometimes they may need extra help with the daily activities of life. Assisting Hands Home Care provides the elderly with reliable support in the comfort of home in Deerfield, Lake Zurich, Lake Forest, Lincolnshire, Vernon Hills, Highland Park, Libertyville, Round Lake Beach, Illinois.
Professional caregivers from our reputable home care agency are available to provide safe transportation for seniors who do not drive. If your loved one volunteers, our caregivers will provide transportation to and from the organization. We also drive care recipients to doctor's appointments.
Your aging loved one may no longer cook due to physical or cognitive ailments. Our caregivers prepare balanced meals, so that seniors remain nourished and hydrated throughout the day. Balanced meals give seniors the energy they need to volunteer their time or be an engaging grandparent.
Assisting Hands Home Care services are flexible and varied. We offer respite care for short-term care needs, 24/7 Home Care, post-operative care, live-in care, overnight care, and hospice care. Seniors with dementia or Alzheimer's disease will benefit from our compassionate memory care.
Seniors who are less active will find comfort in our companion care services. Our caregivers build strong bonds with care recipients to prevent loneliness and isolation. We initiate conversations, play games to stimulate their minds, and engage seniors in their favorite hobbies.
Families with elderly loved ones living in Lake County, Illinois, are encouraged to call Assisting Hands Home Care at (847) 595-1222 for quality senior care. Whether the senior's care needs are minimal or extensive, we'll develop a customized care plan to meet those needs.
---
Sources:
https://www.ncbi.nlm.nih.gov/pmc/articles/PMC6371293/,https://www.ncbi.nlm.nih.gov/pmc/articles/PMC3464864/,http://mentors.usdreamacademy.org/seniors-youth-mentoring/life-lessons-retirees-are-valuable-mentors-for-youth/,https://www.athulyaliving.com/blogs/mentoring-emerging-skill-seniors.phphttps://absolutecompanion.com/how-a-strong-relationship-with-grandparents-benefits-grandchildren/,https://aginginplace.org/how-to-volunteer-as-a-senior/,https://www.ageinternational.org.uk/policy-research/expert-voices/the-positive-impacts-of-an-ageing-population/,https://www.amavidaliving.com/news/item/1544709259-5-positive-aspects-aging