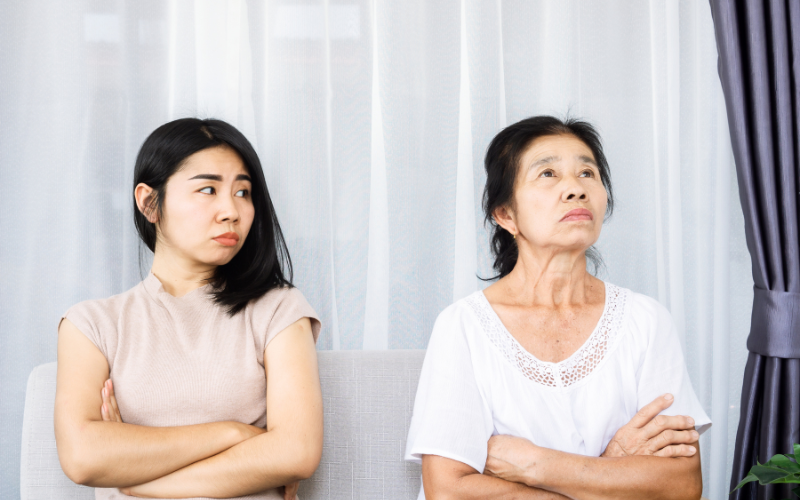 Parents have given their time, energy, and financial support to their growing children. As these parents get older, the roles are somewhat reversed. Aging parents can, on occasion, expect too much from their adult children, despite the latter having their own families and careers to manage.
1. Time
It is reasonable for older parents to expect their adult children to spend time with them. But it becomes unreasonable when these parents expect their grown kids to spend the majority of their free time as their sole source of entertainment, home care and emotional outlet.
Adult children are responsible for calling and visiting older parents regularly. Setting boundaries for how much time is spent with aging parents is the key to preventing visitations, especially when living a good distance away, from encroaching on the adult children's own family time.
Honoring milestones is one way to keep in regular contact while maintaining boundaries. Sending gifts on birthdays and wedding anniversaries, for instance, shows parents that they are on their adult children's minds. If living in the same town, plan to spend the day with them.
2. Emotional Support
It is important to provide solace to aging parents. But when lending a compassionate ear turns into an everyday thing, it is emotionally healthy to set limits. A draining situation like this may be best handled by hiring a professional in-home caregiver to tend to the parent's daily emotional needs.
Senior isolation and loneliness are uncomfortable realities for many older people. While reaching out for social support is healthy, depending solely on adult children is not. Companion caregivers, on the other hand, are trained to build relationships with their senior care recipients to ward off loneliness.
When the older parents are reluctant to drive, professional caregivers provide safe transportation to places, like senior centers or volunteer assignments. Senior centers are ideal places for older parents to socialize with peers and participate in senior-friendly activities, events, and games.
3. Financial Help
Many seniors aim to enjoy the high life. They love expensive travel, lavishly decorating their homes, dining at fancy restaurants, and wearing the latest fashions. Self-supporting seniors have the freedom to spend their dollars as they wish. But asking adult children for excessive funds may cross a line.
Adult children should, however, consider offering some level of financial support to aging parents. It may help to divide up the expenses between siblings or other relatives. Keep in mind that assisting older parents financially has beneficial tax implications for the giver.
When aging parents live far, travel expenses pile up. Instead of regular trips to see Mom and Dad, insist on them moving closer to the adult children. Even consider asking older parents to move in with their grown kids, as a way to cost-effectively monitor their health and wellbeing.
4. Household Maintenance
Some older parents demand that their adult children clean their house and shop for groceries every week. While adult children may be eager to help at first, over time, each weekend can turn into a dreaded event. Adult children may lose out on planning their own weekends.
Painful knee conditions and arthritis can prevent seniors from performing weekly household chores. Keeping the house clean and orderly, however, is a necessity. Rather than adult children neglecting their own plans for the weekend, they are encouraged to enlist in-home help.
Consider hiring an in-home caregiver. A part of the professional caregiver's responsibilities is to perform light household chores, such as laundry or washing dishes. In addition, the caregiver will remove clutter from walkways and prevent trip hazards that could injure Mom or Dad.
Delivering groceries may also be tasked to a professional caregiver. The aging parent might even choose to grocery shop with the caregiver. Once fresh produce and foods are in the fridge, the caregiver will prepare nutritious meals. Mom and Dad stay nourished by consuming healthy dishes.
5. Daily Support
Help with the activities of daily living, such as bathing, dressing, toileting, and grooming, can become necessary as parents lose their physical capabilities or cognitive decline sets in. Mom or Dad may increasingly rely on their adult children unless they have an alternative option.
Professional caregivers are skilled to discreetly help seniors with the activities of daily living. Dad gets shaved each morning, and Mom wears a freshly laundered dress each day. Caregivers tend to the personal needs of their elderly care recipients in the most respective manner.
What to Do If Your Parents Expect Too Much from You
There is a good chance that while you feel like your aging parents are expecting too much from you, they may not see it that way. It is important to talk to your parents about setting more realistic expectations, but to do it in a way that is sensitive to their feelings and will not harm your relationship.
The following tips will help you address unrealistic expectations from your parents:
Show empathy: In many cases, aging parents expect a lot from their adult children out of fear of losing control or worrying that no one will help them with their needs. It is important to be empathetic to your parents' feelings and experiences as they age.
Listen: You should listen carefully to your parents to uncover the underlying reason for why they expect so much from you. They could be dealing with the loss of a friend that you are unaware of or may have difficulty asking you for help. Listening to their feelings helps them feel heard and gets at the root of the issue.
Compromise: Your aging parents will always have expectations for you to reach out to them and help them when in need. You should talk to your parents to come to a compromise on what should be expected of you. Discuss the areas in which you think they are expecting too much of you and come to an agreement on what their expectations should be for certain situations. You should also reassure them that you will always do your best to resolve any issues they may have. You should also set boundaries by establishing what you can and cannot help them with and discuss who else may be able to help with certain things.
Talk about your needs: You have your own set of needs and responsibilities involving your job, marriage, and children. Make sure that your parents understand your personal needs and responsibilities without making them feel guilty so that they are more aware of your needs and more likely to accommodate you.
Get other family members to help: If you have siblings or other family members who can help out, the pressure shouldn't always be on you. Reach out to other relatives and ask them to help. They can help in very simple ways including calling or visiting your parents from time to time or helping them with certain tasks that they may be able to handle better than you.
Check in regularly: Regular check-ins, whether with in-person visits or over the phone, will help you better assess the situation with your parents. You will get a better understanding of the help they actually need versus expectations that may be more about seeking attention.
Hire professionals to help with tasks: If your aging parents are consistently asking you for help with certain tasks around the home, you may be able to hire professionals to handle some of these tasks for your parents. Consider hiring a professional to handle lawn care, house cleaning, grocery and meal delivery, or dog walking to take some of these tasks off your plate.
Work with a home care agency: If your aging parents need a level of personal care and assistance in their home that you or your family simply cannot provide, work with a home care agency. Home care providers can help your parents by providing personal care and helping with tasks around the home such as transportation, light housekeeping, meal prep, medication reminders, and more.
In-Home Care from Assisting Hands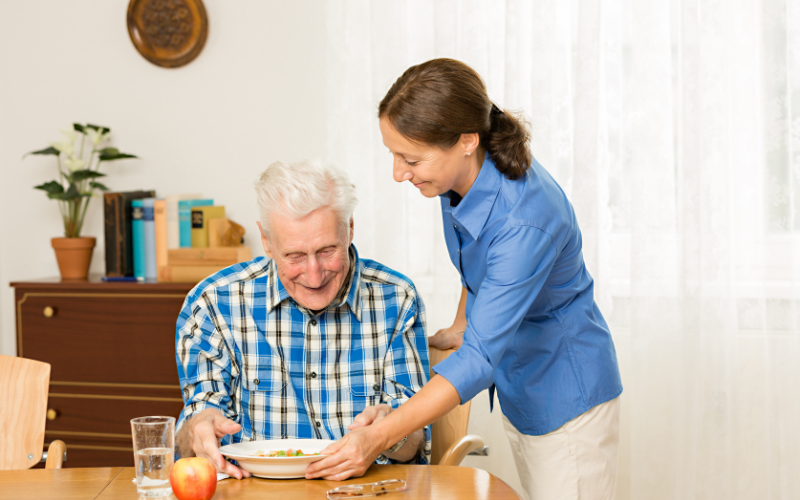 Despite professional caregivers playing an important role in the lives of many seniors today, aging parents may still refuse to let strangers into the home to provide care. For maximum peace of mind, adult children should seek out home care agencies that are licensed, bonded and insured.
Assisting Hands Home Care retains a staff of skilled, experienced, and qualified professional caregivers, all of whom are licensed, bonded and insured. Our home care agency will send a caregiver to your loved one's home, and your parent will have an opportunity to ensure it is an optimal fit.
When your aging parents expect you to be their chauffeur, RN, banker, audience and cook, respond compassionately by hiring a professional caregiver from Assisting Hands Home Care. Our caregivers are trained to meet the daily needs of seniors at all levels of functioning.
As an adult child, you may wish for short-term care. We offer reliable respite care so that you get a break from caregiving and have time to go to the gym, shop or vacation. Our home care agency also provides long-term care, 24-hour home care, live-in care, and post-operative care.
Assisting Hands Home care services are flexible and non-medical in nature. Whether your loved one needs specialized dementia or Alzheimer's care, companion care or any other type of senior care, we'll customize an elder care plan to meet those needs. Care plans may be updated as care progresses.
Our dedicated caregivers are proud to serve the needs of the senior populations living in Buffalo Grove, IL | Deerfield, IL | Lake Zurich, IL | Lake Forest, IL | Lincolnshire, IL | Mundelein, IL | Highland Park, IL | Libertyville, IL | Round Lake Beach, IL , Vernon Hills, IL, and the surrounding communities in Lake County, IL. Plan ahead and consider choosing Assisting Hands Home Care for your aging parents' upcoming care needs. Call us at (224) 268-9068 for a complimentary in-home consult.