Call: (224) 444-6422 to schedule a free, in-home assessment.
Maintaining independence despite old age, a major surgery, or another complication can be difficult. At Assisting Hands Home Care, we offer live-in and 24-hour care services to help make life easier for those who need constant assistance in Harwood Heights, IL.
Essentially, our caregivers can remain on-site to provide the kind of care that your loved one needs to get through their day. These home care services allow the one receiving the care to remain in a comfortable and familiar environment.
24-Hour Home Care Harwood Heights, IL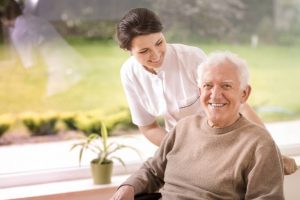 The primary difference between our live-in care services and 24-hour home care services is the level of attentiveness provided. We offer the same sort of assistance and expertise with both, but the schedules of our caregivers change. See below to learn more:
Live-In Care: Through our live-in caregiving services, a caregiver will remain in the home for 3 to 4 days at a time. They will then switch with another caregiver who will remain on-site for that period of time. The caregivers will require a place to sleep, and at least 5 to 6 uninterrupted hours of sleep each night.
24-Hour Care: With our 24-hour caregiving services, a caregiver will always be attentive at the home. This is ideal for individuals who need supervision throughout the night. Our caregivers will switch off every 12 hours for a new shift. This means that if an emergency occurs due to some sort of health complication, or another reason, one of our caregivers will be ready to respond on a moment's notice. Our caregivers do not require a place to sleep through these services.
Due to the attentive nature of our live-in care and 24-hour home care services, we typically work with cancer patients, adults struggling with severe Alzheimer's or dementia, and terminally ill individuals. However, we also have experience working with individuals who just underwent complicated surgeries, suffered from heart attacks or strokes, or went through similarly troubling events.
Why Choose Assisting Hands?
Live-In Caregivers in Harwood Heights, IL
There are a variety of services we can offer to make your loved one's days easier. Our care plans are fully customizable to fit their needs. We will develop an effective plan with family members and the one to receive the care to determine what is truly needed. We offer the following and more:
Meal preparation
Medication reminders
Transportation services
Assistance with changing clothes
Help with maintaining personal hygiene
Light housekeeping
Nighttime assistance
Companionship
While our caregivers are not certified nurses, they are trained in CPR and first aid. This means that they cannot provide full medical services but can respond appropriately in the case of an emergency.
Contact Us for 24-Hour Home Care
We are happy to answer any questions you have about our services and to schedule an appointment at (224) 444-6422. We offer our around-the-clock caregiving services to residents of Harwood Heights, IL, and the surrounding areas.
Call (224) 444-6422 for your free in-home consultation
Home Care Services in Harwood Heights, IL
We don't provide just any caregiver but send someone who is engaged, compassionate, and caring. Your loved one's comfort, safety, and wellbeing are our top priorities.
Trusted In-Home Caregivers – Harwood Heights, IL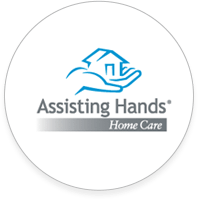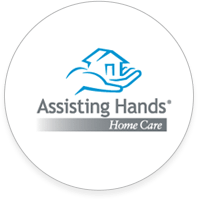 All of our caregivers at Assisting Hands Harwood Heights, IL must pass a background check before employment and complete additional training.  You can expect our caregivers to not only provide quality care, but also treat your loved ones with compassion and respect while establishing a personal relationship with them.  Our caregivers are licensed, bonded, and insured as well for your protection.
Call for a Free Consultation
If you have loved ones in Harwood Heights, IL who could benefit from 24-hour home care or need a live-in caregiver, contact our professionals at Assisting Hands Home Care.  We will set up a free initial consultation to understand the care needs of your loved ones and form an effective care plan.  Give us a call at (224) 444-6422 for more information or to schedule a consultation.
More Live-In Care and 24-Hour Home Care Services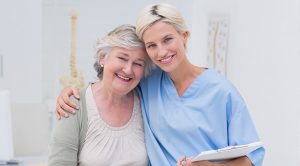 Live-In Care Services in Des Plaines, IL
24-Hour Home Care in Elk Grove Village, IL
Live-In Caregivers in Hoffman Estates, IL
24-Hour Care Services in Rolling Meadows, IL
Live-In Care in Inverness, IL
24-Hour Caregivers in Palatine, IL