Call: (224) 444-6422 to schedule a free, in-home assessment.
At Assisting Hands Home Care, we offer hospice care services in Harwood Heights, IL to ensure that your loved one lives their final days in dignity. Learning that a loved one has a limited time to live is difficult, and it is our goal to help your family through this process.
Our compassionate caregivers can help terminally ill patients with a number of day-to-day tasks. This allows them to remain in the comfort of home and lessen financial costs.
Hospice Care at Home Harwood Heights, IL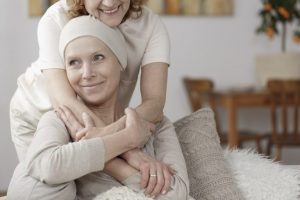 End of life care, or hospice care at home, is given to individuals who have been diagnosed with a terminal illness or limited life expectancy. The services are designed to help the diagnosed individual live out their remaining days in dignity, and in a familiar environment.
Instead of relocating to a nursing home or assisted living facility, we help patients remain at home. This is easier on them and their family members. They get to maintain a semblance of control over their lives, while family members are not expected to provide around-the-clock care which allows them to focus their attention on other end of life matters.
Why Choose Assisting Hands?
End of Life Care Services
In order to ensure that your loved one is as comfortable and pain-free as possible, we provide customized care based on their needs. To develop this personalized care plan, we will meet with you and your loved ones to go over requirements. We can provide a number of home care services, such as:
Assistance with personal hygiene (e.g. using the restroom, bathing, getting dressed, etc.)
Light housekeeping (e.g. dusting, vacuuming, laundry, etc.)
Medication reminders
Meal preparation
General transportation
In addition to the above, your loved one will also benefit from compassionate, one-on-one care. At Assisting Hands, we fully believe in the power of companionship. This means that we take the time to get to know your loved one and connect with them on a personal level.
Our caregivers are also trained in CPR and first aid. If an emergency arises, we will be ready to take decisive action. Our caregivers are bonded and insured as well. In all, your loved one will be in caring, capable hands.
Contact Us for Hospice Care at Home
We have a wide selection of caregivers to choose from in order to help you find a perfect fit. We offer the services of a diverse staff of caregivers, many of whom are bilingual. Our hospice care services are available to families in the Harwood Heights, IL, area.
For more information regarding our hospice care services in the Harwood Heights, IL area, contact Assisting Hands Home Care at (224) 444-6422.
Call (224) 444-6422 for your free in-home consultation
Home Care Services in Harwood Heights, IL
We don't provide just any caregiver but send someone who is engaged, compassionate, and caring. Your loved one's comfort, safety, and wellbeing are our top priorities.
Complimentary Assessment for Your Home Care Needs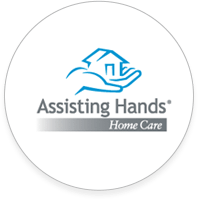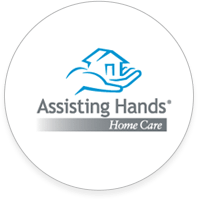 To ensure your loved one's care needs are met, our head care manager will cater the care plan to them, considering their medical history and family needs. If any adjustments need to be made later, we can cover them. For home care services from Assisting Hands Home Care in Harwood Heights, IL area, give us a call at (224) 444-6422.
We will come to your home for a free initial consultation. Our caregivers are bonded, insured, and carefully screened to ensure we provide the best companion care services in the Harwood Heights, IL area.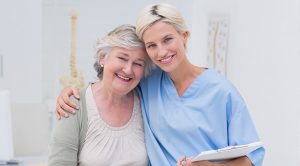 Home Care in Hoffman Estates, IL
At Home Care in Rolling Meadows, IL
Caregiver Services in Elk Grove Village, IL
In-Home Care in Palatine, IL
In-Home Care Services in Inverness, IL
Home Care Services in Des Plaines, IL