Call: (224) 444-6422 to schedule a free, in-home assessment.
Recovering from a surgery or similar medical event can be a difficult, time-consuming process. At Assisting Hands, we offer post-operative care services to help in these cases. Our highly trained caregivers will provide assistance through the transition from hospital, rehabilitation facility, or nursing home to in-home care.
The ultimate goal is to ensure a safe, effective, and stress-free recuperation and avoid setbacks. Whether you or a loved one has endured a stroke, major surgery, heart attack, or accident, we will do everything we can to get you back on your feet. We offer both short-term and long-term post-surgical care services to residents of Harwood Heights, IL, and surrounding areas.
After Surgery Care Harwood Heights, IL
For post operative care services in Harwood Heights, IL and the surrounding areas, contact Assisting Hands Home Care at (224) 444-6422.
A major reason why many patients are readmitted to the hospital is because they do not properly recover at home. There are many contributing factors as to why, but a common theme is inadequate care. Our caregivers will remain by your side to help you follow the doctor's orders, recover faster, and avoid hospital readmission. While each patient is different, the extra attention to detail and discipline that our compassionate caregivers provide will help you on the road to a full recovery.
Why Choose Assisting Hands?
Post-Operative Care Services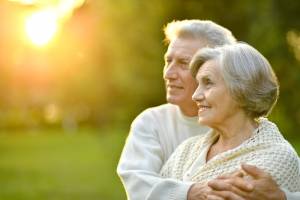 At Assisting Hands Home Care, we want to make your homecoming as easy as possible. This all starts with an initial meeting between the patient and close family members. We will determine what kind of care is needed and ensure  all medical requirements are met. Our post-operative care plans are fully customizable, and can include the following and more:
Assistance with bathing and getting dressed
Medication reminders (including any required exercises)
Transportation to follow-up medical appointments
Meal preparation
Laundry services
Light housekeeping
Why Assisting Hands Home Care
Simply put, we offer top-notch in-home care services thanks to the stringent qualifications we set for our caregivers. They must each pass a background check, receive extensive training in various home services, pass CPR and first aid examinations, and display an appropriate level of genuine care and compassion.
As a result, all our caregivers are bonded and insured to provide effective home care. In the case of an emergency, we will be ready to respond rapidly. As an added benefit of working with us, you will have access to both male and female caregivers, many of whom are bilingual. We can place a caregiver in your home in 24 hours or less.
Get a Consultation for Post-Operative Care
We are happy to discuss any questions or concerns you have about our services. We currently operate in the Harwood Heights, IL, area, and look forward to meeting you soon. Your peace of mind through the recovery process is our top priority.
To schedule a free consultation regarding our post-surgical care services in the Harwood Heights, IL area, contact Assisting Hands Home Care at (224) 444-6422.
Call (224) 444-6422 for your free in-home consultation
Home Care Services in Harwood Heights, IL
We don't provide just any caregiver but send someone who is engaged, compassionate, and caring. Your loved one's comfort, safety, and wellbeing are our top priorities.
After Surgery Care – Harwood Heights, IL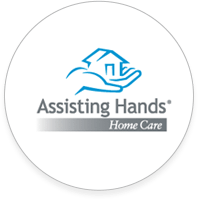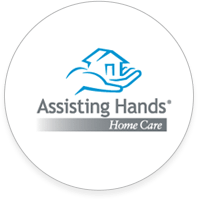 Call: (224) 444-6422  to schedule a free, in-home assessment.
Assisting Hands Home Care provides after surgery care services for senior citizens and adults who are returning home from surgery in Harwood Heights, IL.  Our caregivers can provide personal care and assistance needed at home after a hospital discharge to help with the recovery.
When a senior citizen or adult is allowed to go back home after a surgery or hospital stay, they are usually not yet in a condition to care for themselves.  Those returning home from surgery need to focus on following their discharge instructions from the doctor and getting enough rest to make a full recovery.  If you overexert yourself after returning home, you could experience a setback that will put you back in the hospital.  This is why home help after surgery is beneficial.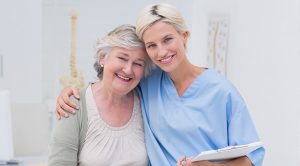 Home Care in Hoffman Estates, IL
At Home Care in Rolling Meadows, IL
Caregiver Services in Elk Grove Village, IL
In-Home Care in Palatine, IL
In-Home Care Services in Inverness, IL
Home Care Services in Des Plaines, IL