Call: (224) 444-6422 to schedule a free, in-home assessment.
Living in an unfamiliar environment, and being cared for by unfamiliar faces, can be difficult for individuals struggling with advanced memory loss. This is why we offer in-home Alzheimer's and dementia care services here at Assisting Hands.
We act as a critical line of support for families who may not be able to care for a loved one in need as much as they would like to. Our caregivers assist with day-to-day tasks, chores around the home, transportation, and memory-preservation exercises. If one of your family members has been diagnosed with a degenerative disease or disability, we encourage you to give us a call. We currently offer assistance to families in Harwood Heights, IL, and surrounding areas.
Signs and Behaviors of Memory Loss
Individuals who struggle with advanced memory loss have severe difficulty with everyday tasks. This is particularly true for seniors who already have physical limitations. Seemingly simple things like cooking, taking medication, or bathing can become insurmountable obstacles. Some signs that your loved one may be struggling with memory loss, and associated tasks, include:
Incontinence
Wandering
General Agitation
Forgetfulness
Memory Care at Home in Harwood Heights, IL
Why Choose Assisting Hands?
Alzheimer's and Dementia Behavior
For professional dementia care services in Harwood Heights, IL and the surrounding areas, contact Assisting Hands Home Care at (224) 444-6422.
The best way to provide effective memory care is to develop a customized plan. When you choose to leverage our caregiving expertise, we will sit down with you to identify what exactly your loved one needs. We focus on the following when providing our services:
Individual Needs: Our caregivers are trained in a variety of home care services. We will tailor our general services to fit your loved one's needs.
Background and History: Long-term memories tend to last longer than short-term memories. We take the time to learn about your loved one's background in order to stimulate more engaging conversations. We are also happy to participate in their favorite pastimes. Remaining mentally active is a great way to preserve mental functions.
Family Members: You know your loved one better than we do. We will continue to stay in touch to optimize our care plan.
Kind Deliverables: Maintaining a friendly, open environment is instrumental in providing effective memory care. Our staff takes this to heart while providing their memory care services.
Dementia Care Services
Perhaps the most beneficial aspect of our in-home Alzheimer's and dementia care services is the fact that your loved one is able to remain in a familiar environment. Noisy and unfamiliar retirement homes can lead to a troublesome adjustment period for struggling individuals. Through our services, this will be avoided altogether, as will the process of moving your loved one's belongings to a new home.
Get a Free Consultation
We are happy to address any questions you have about our memory care services and schedule an appointment. We currently offer assistance to families in need in Harwood Heights, IL.
To schedule a free consultation with professional memory care services in the Harwood Heights, IL area, contact Assisting Hands Home Care at (224) 444-6422.
Call (224) 444-6422 for your free in-home consultation
Home Care Services in Harwood Heights, IL
We don't provide just any caregiver but send someone who is engaged, compassionate, and caring. Your loved one's comfort, safety, and wellbeing are our top priorities.
Alzheimer's And Dementia Care – Complimentary In-Home Consultation
To give them the best chance at a better quality of life, individuals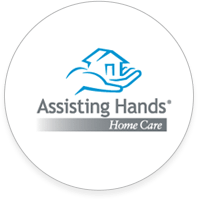 affected by any form of dementia must receive care as soon as possible.
Contact Assisting Hands Home Care for our Alzheimer's and dementia home care services in Harwood Heights, IL by calling (224) 444-6422. 
We will meet with you and your loved ones in their home for a complimentary assessment to determine their needs and form an appropriate care plan.
Alzheimer's and Dementia Care Services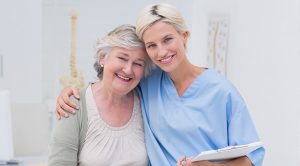 Alzheimer's and Dementia Care Services in Des Plaines, IL
Dementia Care Services in Elk Grove Village, IL
Alzheimer's Home Care Services in Rolling Meadows, IL
In-Home Memory Care Services in Palatine, IL
Memory Care in Inverness, IL
Memory Care Services in Hoffman Estates, IL