Call: (224) 444-6422 to schedule a free, in-home assessment.
When a loved one begins to struggle with day-to-day tasks, it's human nature to try and help. This often occurs when adults notice the hardships of their aging parents and begin providing care themselves.
For many informal caregivers, this arrangement is not sustainable due to other obligations like work and children. This is where we step in. At Assisting Hands Home Care, we offer customizable respite care services in Harwood Heights, IL to help your struggling loved one as needed. We can visit on a short-term or long-term basis depending on your needs and restore balance to your personal life.
Respite Caregiver Harwood Heights, IL
For professional respite care services in Harwood Heights, IL, contact Assisting Hands Home Care at (224) 444-6422.
By "informal caregiving", we are referring to when a family member takes care of a loved one in need. No additional pay is involved, but the work tends to take up many hours over the course of a week. This can lead to stress, lack of sleep, and both physical and emotional fatigue. These results lead to a rather shocking statistic: nearly 25% of informal caregivers report that they are in poor or fair health.
Why Choose Assisting Hands?
Respite Care Services
Through our respite care services, we will step in to give you the break you deserve. Our services are fully customizable, meaning we  provide personalized home care based on your schedule and loved one's needs.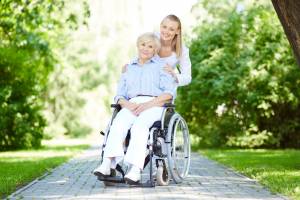 Our goal is to ensure peace of mind for all parties involved. Our talented caregivers can help with anything from general transportation and meal preparation to maintaining personal hygiene and home cleanliness. Our respite care services will result in:
Short-term or long-term reprieves from providing care
Lower levels of stress
Reduced risks of depression
Greater peace of mind and energy levels
Respite Home Care
Our Assisting Hands Home Care caregivers are among the best in the industry at what they do. This stems from our stringent hiring and training processes. All of our caregivers must pass a thorough background check; take part in extensive training in caregiving services, CPR, and first aid; and display genuine care for their work.
As a result, our in-home caregivers are bonded and insured to provide their services. We offer the services of both male and female caregivers, many of whom are bilingual, and we can have a professional in your home within 24 hours.
Contact Us
We are happy to address any questions you may have. As an added benefit, we can even connect you with local support groups for informal caregivers. At the end of the day, we want to help you manage the stressors of caring for a loved one. We currently offer our services to families in need in Harwood Heights, IL, and surrounding areas.
To schedule a free consultation regarding our respite care services, contact Assisting Hands Home Care at (224) 444-6422.
Call (224) 444-6422 for your free in-home consultation
Home Care Services in Harwood Heights, IL
We don't provide just any caregiver but send someone who is engaged, compassionate, and caring. Your loved one's comfort, safety, and wellbeing are our top priorities.
Complimentary Assessment for Your Home Care Needs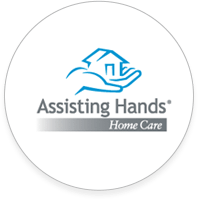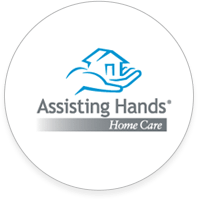 To ensure your loved one's care needs are met, our head care manager will cater the care plan to them, considering their medical history and family needs. If any adjustments need to be made later, we can cover them. For home care services from Assisting Hands Home Care in Harwood Heights, IL area, give us a call at (224) 444-6422.
We will come to your home for a free initial consultation. Our caregivers are bonded, insured, and carefully screened to ensure we provide the best companion care services in the Harwood Heights, IL area.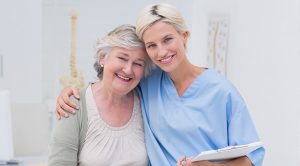 Home Care in Hoffman Estates, IL
At Home Care in Rolling Meadows, IL
Caregiver Services in Elk Grove Village, IL
In-Home Care in Palatine, IL
In-Home Care Services in Inverness, IL
Home Care Services in Des Plaines, IL